Sustainability goals are shared across the flexible packaging industry, so when it comes to finding ways to improve the circular economy, collegiality and collaboration dominate, says Randy Shermet, vice president of sales and development at Polykar in Burlington, Ontario.
"We strongly believe that a more sustainable world is a collective responsibility," Shermet says. "There's no other way around it—collaborations and strong partnerships are essential to safeguard flexible plastic as a critical resource in a sustainable way."
Gold Awards
An example of that collaboration is Polykar's entry in the Flexible Packaging Achievement Awards Competition sponsored by the Flexible Packaging Association. The entry—"Arbor Teas Organic Tea"—was developed by Polykar and two other companies to win one of the two Gold Awards in the sustainability category. FPA awarded three Silver Awards for sustainability, as well, for a total of five in the 2021 contest.
"Our idea was to have a joint entry with industry partners Eagle Flexible Packaging and Futamura USA, Inc. since, together, we develop sustainable packaging solutions," Shermet says, adding that compostable film is used in the tea packaging. "There is a drive within our industry to make packaging and products more sustainable, and our mission is to lead that initiative."
The judges note that they were impressed by the various entries in the sustainability category, which is one of six in the annual contest. "We have a lot of companies engaging in sustainability initiatives that make sense," says Keith Vorst, packaging researcher and professor at Iowa State University in Ames, Iowa. The entries show an overall industry push, he adds. "I like to call it a sustainability journey."
David Luttenberger, who also judged the contest, is the global packaging director with Mintel, a consumer insights research firm with offices in Chicago. "We saw some really unique, clever, and practical constructions looking at the advancement of barriers, particularly for recyclable materials and extending shelf life," Luttenberger says about the overall contest. "That really stood out in tandem with sustainability."
TC Transcontinental Packaging won the other Gold Award for its "Industrial Compostable Coffee Pod Lidding & Mother Bag" that is made at the company plant in Brooklyn, New York. "Both the pod lidding and mother bag are certified by the BPI (Biodegradable Products Institute), meaning that it is certified to break down in industrial composting," the company says. "They are made from a high percentage of plant-based materials providing a sustainable solution for the single-serve coffee industry to mitigate landfill waste."
The package is just one part of TC Transcontinental Packaging's objectives to meet industry-wide benchmarks for 2025, the company says. It intends to have 100% of its plastic packaging recyclable, compostable, and reusable by then as part of its commitment as an Ellen MacArthur Foundation signatory. TC Transcontinental Packaging says it invests millions of dollars annually in research and development toward those goals.
Polykar's winning entry uses a resin in the film that is bio-based and that is certified industrial and home compostable, Shermet says, and it is used in a variety of markets covering industrial and food applications.
"We continuously look to address tomorrow's challenges today through our pillars of sustainability. And we just don't say it, we live by it," Shermet says. Those efforts include making recyclable packaging, as well as compostable packaging and recycling film that previously went to landfills. "We are also creating partnerships with global experts to research the potential of recycling barrier films—used to maintain or extend shelf life and protect food integrity."
The recognition from the awards competition communicates to customers, suppliers, and stakeholders that the company's brand and products are worthy of their business and loyalty, he says. "It provides the winners and nominees with an additional opportunity to cultivate new relationships, access new markets, and increase our reach. This is another step for us to team up with North American packaging partners and to develop compostable film in the market."
Silver Awards
Berry Global won two of the three Silver Awards. "Sustainability is not just something we talk about at Berry, but a principle ingrained in our culture and strategy," says Jerry Lamarre, executive vice president/general manager at Berry Global's engineered materials division. "We believe that we are leading the industry in terms of the energy and resources we are pointing toward sustainability."
While winning the awards in sustainability is notable, he adds, "we know that the work continues. Helping our industry advance in regards to sustainability may be the most important work we have ever been a part of, and we are committed to doing everything in our power to help make our world better for the next generation."
Evansville, Indiana-based Berry Global won for its "50% Recycled Content Multi-Use E-Commerce Mailer" and its "Aunt Millie's Live™ Organic BIOVANTAGE™ Bakery Bag." The e-commerce mailer was co-developed in a collaboration between Berry and PAC Worldwide Corp. As the name denotes, the mailer uses 50% recycled content, which the company says leads the industry. The bakery bag contains 50% renewable, bio-based PE from sugarcane, the company also says.
"We are pointing nearly every resource at our disposal toward innovation in sustainability," Lamarre says. "We are investing millions of dollars in our flexible packaging business in 2021, and the majority of those investments are allocated toward our growing sustainable film offering."
The company expects consumers will continue to drive demand for such products.
"While the scale may remain small, these recyclable packages will have an increased presence on store shelves," he says. "We also expect that brands will continue to leverage recycled content as a way to further reduce the total carbon footprint of their packaging materials. In parallel, we continue to allocate significant energy and resources toward compostable and degradable technologies."
Plastic Suppliers, Inc. (PSI) earned the third Silver Award for its "Numi Tea" that has a plant-based package for the individually wrapped tea, according to the company's entry. PSI worked with Elk Packaging on the product.
"We anticipate continued adoption of plant-based films replacing traditional fossil fuel-based films based on brands' sustainability goals, as well as consumer encouragement to optimize packages," says Cecelia Glackin-Hunt, PSI's marketing project manager. "Importantly, bioplastic film technology has evolved for the development of home compostable films. We expect to have EarthFirst® home compostable films within a year."
Some of the contestants that won in other categories of the annual contest also note that sustainability efforts will remain critical to the industry.
"We understand the future is going to be more about sustainable production and products and hence we are keenly focusing on that," says Samuel Natarajan, chief operating officer for Emirates Printing Press L.L.C., Dubai. His company won multiple awards in the printing category, as well as in shelf impact and packaging excellence. "We have been investing our research and developments into monolayer films, paper, barrier coatings on film/paper and into the biodegradable category, and we hope to be ready soon to enter that market, too," he says. As part of the sustainability process, the company is working with mono films, barrier coatings, water-based inks, and other products.
Dave McLain, director of sustainability at Printpack in Atlanta—which won in the printing and packaging excellence categories—says his company created a team dedicated to redesigning packaging to meet the sustainability goals of CPG companies (Consumer Packaged Goods).
"We—the flexible packaging industry—are all desperate to show progress in the hope it might make an impact on consumer perception, policy, etc.," McLain says. "Those 2025 goals are looming large, and there have only been a few commercial launches evident to the public, so highlighting them is critical."
---
Thomas A. Barstow is the senior editor of FlexPack VOICE™.
---
SIDEBAR: A Closer Look at the Sustainability Award Winners
Arbor Teas Organic Tea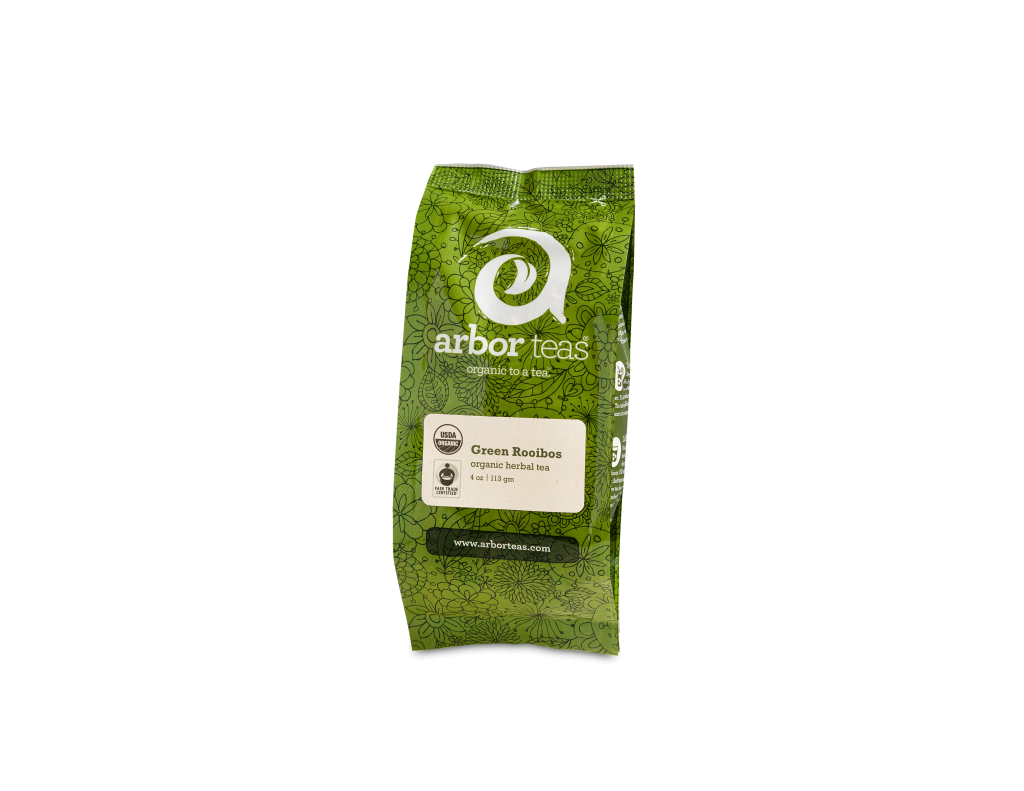 Award: Gold Award—Sustainability
Manufacturers: Polykar, polykar.com; Eagle Flexible Packaging, eagleflexible.com; and Futamura USA, Inc., futamuragroup.com
Description: Compostable films are united to create an environmentally friendly tea packaging solution. The labels of the packaging are composed of hemp-based or sugarcane-based paper. The sealant layer is PKBIO200C from Polykar. This film is derived from resin that is partially bio-based from corn feedstock. It has high clarity and a low seal-initiation temperature. The print web of the multi-layer structure is NatureFlex™ from Futamura, a compostable cellulose film based on wood pulp from sustainably managed sources. These materials also reduce the weight of the packaging compared to paperboard tubes or kraft bags. The material in Arbor Teas' packages requires a less-optimized environment for biodegradation, representing a major advance in low-impact packaging.
Industrial Compostable Coffee Pod Lidding & Mother Bag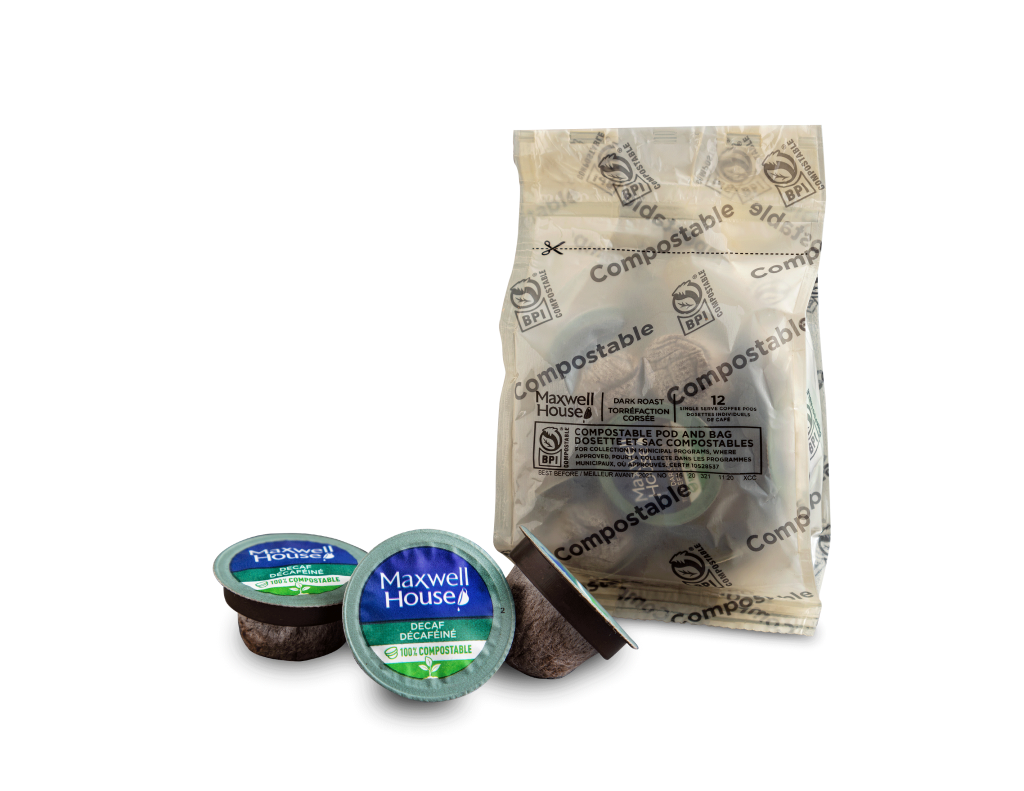 Award: Gold Award—Sustainability
Manufacturer: TC Transcontinental Packaging, tctranscontinental.com/packaging
Description: Both the pod lidding and mother bag are certified by the BPI (Biodegradable Products Institute), meaning that they are certified to break down in industrial composting. They are made from a high percentage of plant-based materials, providing a sustainable solution for the single-serve coffee industry to mitigate landfill waste. The entire solution has a circular design with renewable inputs into the materials and a no-separation pod design to ensure easy consumer disposal into the organics collection to be processed as industrial compost. The compostable lidding film has a good sealing performance, as it seals onto the unique industrial compostable soft pod design and brown ring. The mother bag protects the pods and provides a barrier, all to help mitigate contamination in the end stream.
50% Recycled Content Multi-Use E-Commerce Mailer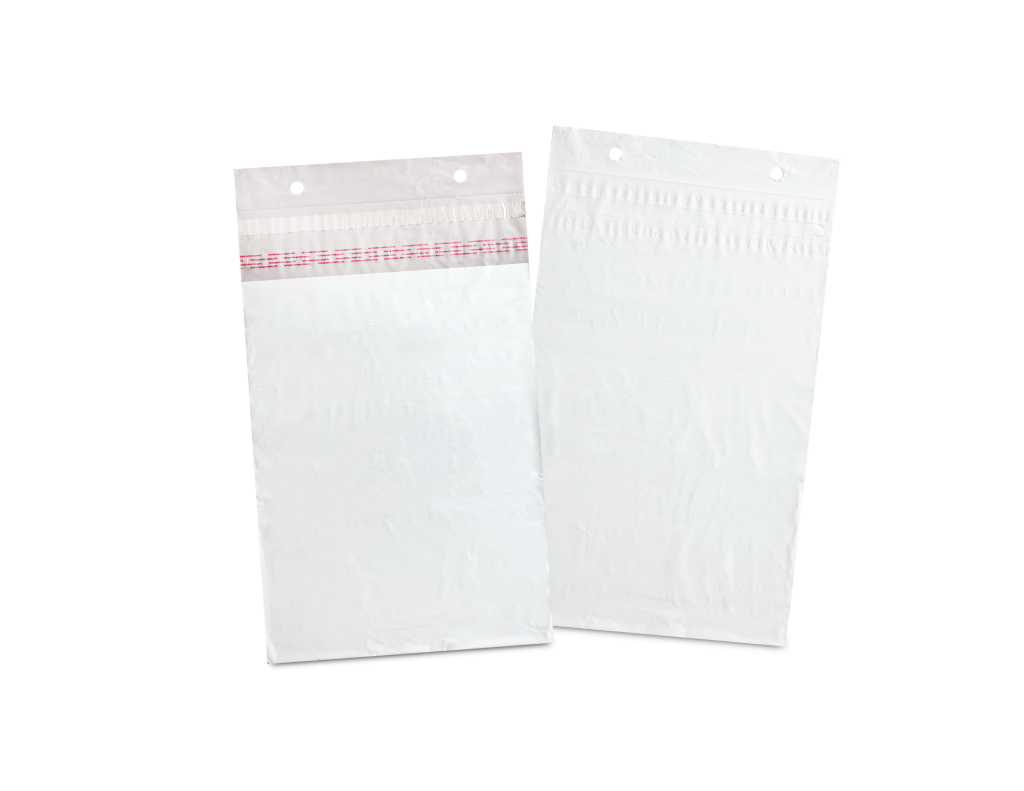 Awards: Silver Award—Sustainability; Silver Award—Packaging Excellence
Manufacturers: Berry Global, berryglobal.com; PAC Worldwide Corp., pac.com
Description: Berry Global and PAC Worldwide Corp. co-developed a multi-use e-commerce mailer that contains an industry-leading 50% recycled content. Using a proprietary blend, this mailer advances the circular economy through a material reduction of 20% to competing mailers and the prior mailer used. Also, this mailer is part of a family of mailers that utilizes an exclusive closed-loop system of recycled content supplied in partnership with one of PAC Worldwide's e-commerce customers. Uniquely engineered for best-in-class output, high-opacity, low-light transmission, high-performance seal characteristics, and extreme toughness, this mailer helps e-commerce brands meet sustainability objectives without compromising on performance.
Aunt Millie's Live™ Organic BIOVANTAGE™ Bakery Bag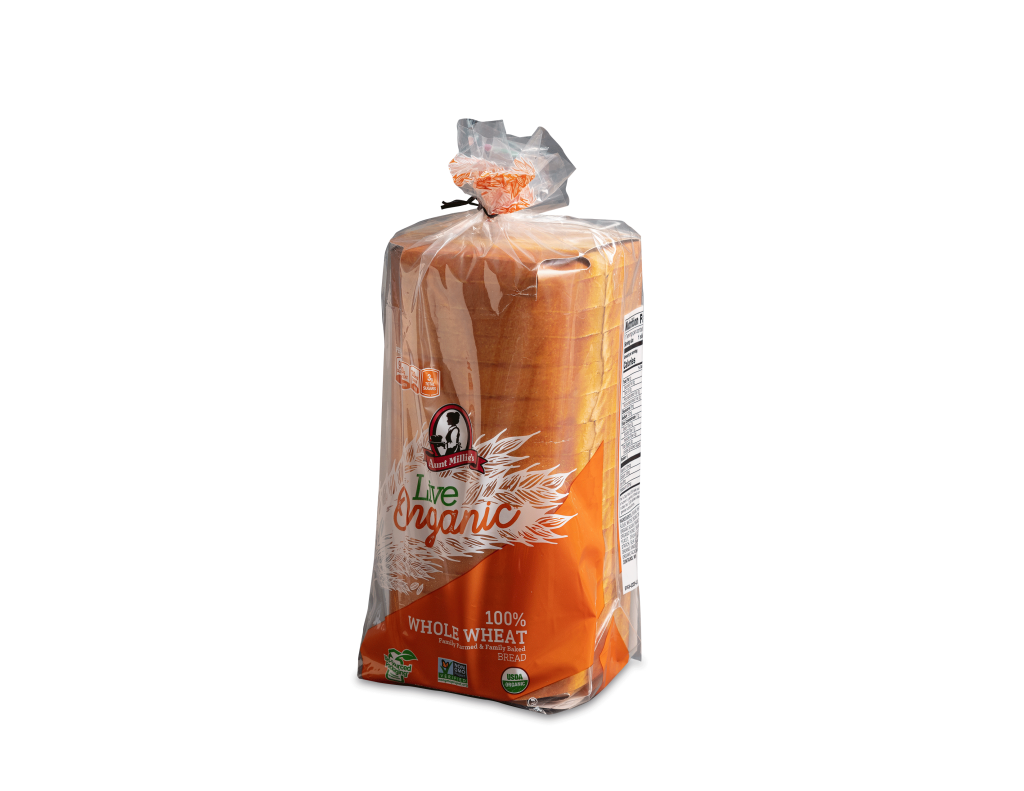 Awards: Silver Award—Sustainability; Silver Award—Technical Innovation
Manufacturer: Berry Global, berryglobal.com
Description: Aunt Millie's Live™ Organic is a new family-farmed organic bread, emphasizing social and environmental responsibility strengthened through the use of Berry Global's BIOVANTAGE™ bakery film. This film contains 50% renewable, bio-based PE sourced from sugarcane. BIOVANTAGE™ is a drop-in for traditional PE films, with no change in performance or packaging properties. Also, BIOVANTAGE™ films are How2Recycle prequalified. Through the use of BIOVANTAGE™, Biorenewable Content (BRC)-certified inks, and 15% downgauging, Aunt Millie's reinforced the appeal of the Live™ Organic product line to the target audience of environmentally and socially responsible consumers.
Numi Tea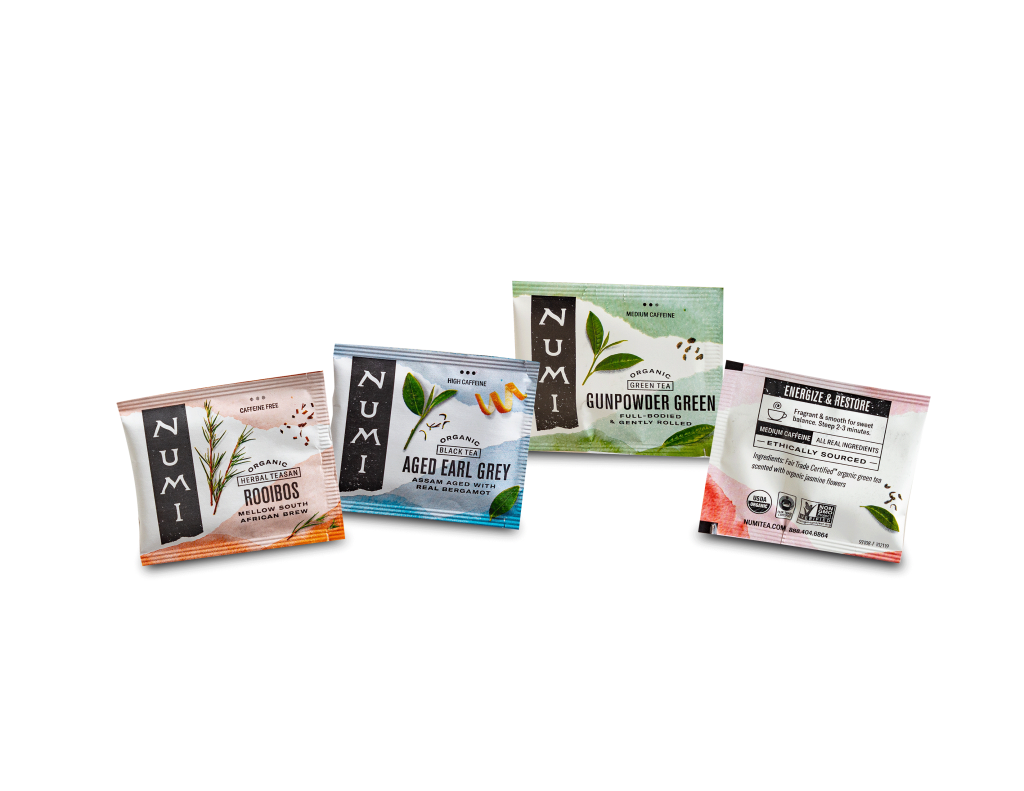 Award: Silver Award—Sustainability
Manufacturer: Plastic Suppliers, Inc., plasticsuppliers.com; and Elk Packaging, elkpackaging.com
Description: Timed with a brand refresh, Numi Tea introduced a new plant-based package for its individually wrapped tea. This new pouch incorporates renewable, bio-based plastic, including EarthFirst® PLA sealant film, instead of fossil fuel-based plastic. Every layer of the packaging is now plant-based. The tea packages passed ASTM D6868 biodegradation testing for disintegration and ecotoxicity, making the tea wraps compostable in commercial facilities. Now, Numi Tea packages naturally lower the carbon footprint of the manufacturing process.