Craig Curran expected prices to rise faster than normal in 2021, but the rapid pace at which price increases advanced caught him off guard. The president of Midwest-based Nosco, Inc., a full-service packaging solutions provider, says, "It was just a perfect storm."
The storm was touched off, in part, by a release of pent-up demand for products as the U.S. began to emerge from strict COVID-19 lockdowns. But it was an actual storm that set prices jumping. A winter ice storm hit Texas in February and knocked out manufacturing plants that make plastic resins, a key ingredient in the supply chain for flexible packaging.
"The first price increases started in late March," Curran says. "And then it got rolling pretty heavily from late March through June."
Customers pushed back initially, Curran says. But as awareness of supply chain problems grew, customers largely absorbed the increases, which have ranged between 10% and 20%. He had initially forecast price increases this year of between 5% and 10%.
Flexible packaging has been going along with the general roller-coaster ride, though the industry has experienced its own unique dynamics based on the diversity of packaged products.
Inflation was just one sign of turbulence for a U.S. economy rebounding sharply from the contractions of the COVID-19 pandemic over the past year. Other signs included labor shortages and pinched supply chains.
Growth next year is expected to fall closer to pre-pandemic levels. While the pandemic may be more or less in the rearview mirror, it will have wrought some lasting changes, such as a reliance on virtual communications and a turn to eating more at home.
Moderating Growth
In 2020, the pandemic fueled growth in some forms of packaging, as people bought more groceries for home consumption and stocked up on cleaning supplies, according to data from Euromonitor International, a London-based market research firm that has partnered with the Flexible Packaging Association for about five years.
"Food witnessed a particularly strong performance, from ingredients for baking and scratch cooking to seeking snacks for hometainment with global food packaging up 3.7% in 2020, compared with 2.2% growth in 2019," according to the Euromonitor International packaging research team. Packaging for home-care supplies was up 4.2%.
But because they spent less time away from home, people spent less money on cosmetics and personal care items. Reductions in travel also meant fewer purchases of gum, candy, and snacks at convenience stores.
Overall, global retail packaging demand rose 3% in 2020. Forecasts by Euromonitor call for a more moderate compound annual growth rate of 2.3% between 2020 and 2025.
The immediate impact of the past year's growth has been hard to ignore. Producers have been struggling to keep up with the spike in demand, which has been exacerbated by disruptions in the supply chain, says Joel Morales, Jr., executive director of polyolefins Americas for research firm IHS Markit in Houston, Texas.
The Texas ice storms were one factor. But hurricanes in the fall of 2020 also left a mark on logistics. Operational issues at some large plants were another hurdle for the industry to overcome, Morales says.
"They've had to get creative on making film structures with different formulations because of shortages in certain product lines," Morales says.
In the past, converters could import finished film from other countries, Morales says. And the prices over-seas this year have been significantly cheaper than those for domestic film. But bottlenecks in global shipping have hampered that hedging strategy. "It's hard to ship at a competitive price," Morales says.
But, he says, "There's light at the end of the tunnel because every month that we go forward, producers are catching up."
They also are adding capacity, he says, citing several polyethylene plants focused on flexible-product production that are expected to come on line in late 2021 and early 2022.
Still, companies appear to be playing it safe when it comes to their expectations for 2022.
"I think there's some downside risk to expectations only because we've gotten attuned to these higher price-increase levels," he says. If global freight issues are resolved and new capacity ramps up on schedule, prices could be lower than expected.
Workforce Issues
Supply chains may have been the biggest challenge facing flexible packaging companies this year. But labor shortages were a close second, and they might take longer to resolve.
By the halfway point of 2021, the number of employed workers in the U.S. was more than 6.7 million below its peak in February 2020, according to research by the Federal Reserve Bank of St. Louis.
For most of 2021, businesses pointed to expanded federal unemployment benefits as a reason people were choosing not to work. The extra benefits expired in early September, though some states ended them earlier.
Additional jobless pay was not the only reason given for a decline in the workforce. Other factors include trouble finding childcare and a general change in values that has led some to want to stay at home with young children.
Women have been particularly hard hit by the added domestic burdens imposed by virtual schooling, according to the St. Louis Fed. "For these workers, barriers remain to rejoin the labor force even as economic activity begins to pick back up," Fed researchers wrote.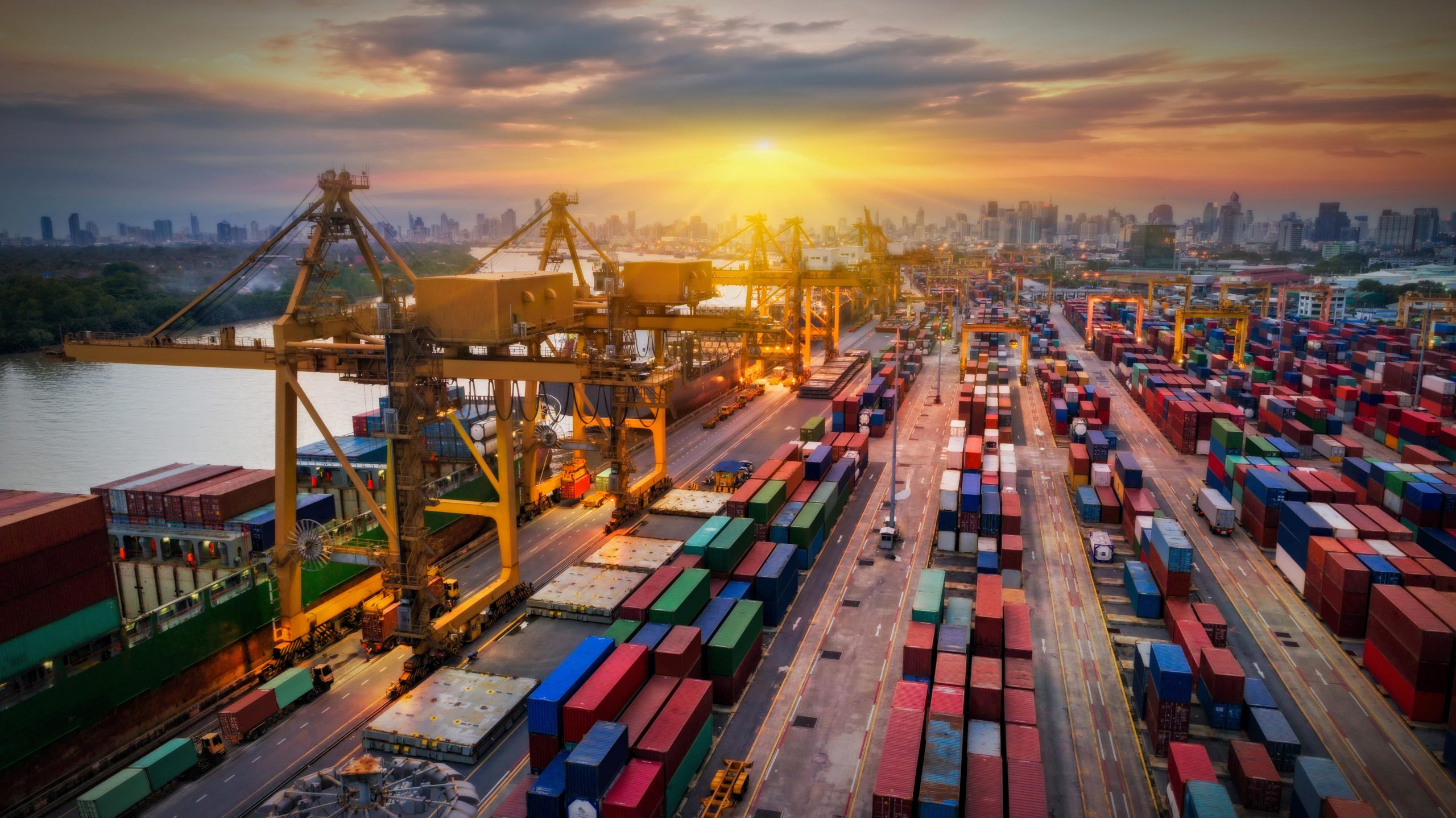 The jobs are there. In August, Nosco had about 60 openings, Curran says. The company employs 664 people at its plants, including three in the Midwest, as well as others in Philadelphia, Buffalo, and Dallas. "It's been very hard to find people," Curran says.
In the meantime, Nosco is focusing on factors it can control, such as finding creative ways to do more with fewer people. That includes the use of automation and figuring out how to eliminate steps in the manufacturing process.
Consolidation is another trend likely to persist into 2022. Flexible packaging accounted for more than 50% of the plastic packaging transactions in the first half of 2021, according to PMCF Investment Banking. The volume is driven, in part, by an uptick in transactions involving private equity firms.
Recent deals include the purchase of Prestige-Pak, a small converter in Fond du Lac, Wisconsin, by C-P Flexible Packaging in York, Pennsylvania. In August, the company also bought Fruth Custom Packaging Inc. and Cleanroom Film and Bag Inc., both in California. C-P Flexible is backed by First Atlantic Capital, a venture capital firm in New York City. The terms of the transactions were not disclosed.
Lasting Changes
The initial disruptions of the COVID-19 pandemic were sharp and sudden. While many activities have returned to a semblance of normalcy, other habits may remain permanently altered.
People, for example, are likely to continue cooking more meals at home, spurring a sustained increase in packaging for grocery items. According to a May survey by FMI – The Food Industry Association, 49% of shoppers said they were cooking and preparing more meals at home than they did before the pandemic.
"Throughout this past year, American grocery consumers have developed a deeper relationship with their kitchens, increased their healthy eating consciousness, and have learned new ways to shop," FMI President and CEO Leslie Sarasin says in a news release about the survey. "We see shoppers engaging in more stock-up trips to support their at-home cooking, exercising new online shopping skills, and letting their personal concept of being well impact their food and shopping behaviors. Looking ahead, we expect many of these trends to continue."
To keep and hold consumer attention, brands have been launching new products. Curran says Nosco has seen a flood of new product launches in 2021. It's partly due to the dearth of product launches in 2020, he says. But he says brands are also increasingly keen on testing new packaging, new graphics, and new promotions.
"A lot of our customers are doing what I would call mini or test launches and trying to see what works," Curran says, noting that they are taking full advantage of advances in digital printing for smaller runs.
Innovation also may continue to reshape communications in the world of flexible packaging. Video platforms like Zoom, Microsoft Teams, and others were adopted in early 2020 as in-person meetings were suspended and travel ground to a halt. But virtual platforms have continued to evolve over the past year and may prove useful over a longer haul, particularly in cutting through the torrent of information to reach professional audiences, says Brian Hall, managing director of G&S Business Communications.
Live events will be welcomed back with enthusiasm. But, Hall says, "Companies should realize there are opportunities to use these virtual, digital, and social platforms to engage their audiences on an ongoing basis."
The most successful communicators will be able to replicate direct interactions with an audience while also recreating the fun, informal experiences that people want, Hall says. But they also will tap into the possibilities of digital tools.
"It's not just replicating the in-person experience, but evolving it based on the possibilities created by the platforms," he says.
Trade Out, ESG Policies In
Under former President Donald Trump, U.S. trade policy was front and center. The administration imposed a range of tariffs to curb what it saw as unfairly subsidized imports, particularly from China. For flexible packaging, the Trump-era policies had the most impact on aluminum film.
The former administration also pulled the U.S. out of a trade partnership in Asia and the Pacific Rim while renegotiating the North American Free Trade Agreement, now known as the United States-Mexico-Canada Agreement, or USMCA.
The Biden Administration has focused largely on domestic issues, including massive investments in roads, bridges, and other infrastructure, as well as increased spending on special programs.
Trade and tariffs have moved to the back burner and they may stay there, at least for the time being. "I think trade policy is a B or C on the priority list," Curran says.
The new administration values issues related to the environment, social causes, and governance, summed up in the acronym ESG (environmental, social, and governance).
Sustainability has long been a priority in flexible packaging, and consumer brands have been staking out aggressive goals for recyclable packages. Over the last year, companies have been placing an even stronger emphasis on diversity, equity, and inclusion.
The emphasis is spilling over into consumer and professional behavior, Hall says, noting that his firm is having many conversations about ESG with its clients. "What we're finding is, things like ESG leadership and reputation matter more to consumers than ever before, and I think that translates to B2B professionals as well," he says.
---
Joel Berg is a freelance writer and editor based in York, Pennsylvania.