Mergers and acquisitions in the flexible packaging industry slowed in 2020 as COVID-19 upended the international economy. But as the pandemic ebbs in 2021, the industry will be eager to return to a busier pace for making deals.
Many of the ingredients already are in place: low interest rates and what some observers see as an industry ripe for more consolidation. Indeed, half of flexible packaging companies plan to pursue an acquisition over the next three to five years, according to a 2020 "State of the Flexible Packaging Industry Report" by the Flexible Packaging Association.
The biggest unknown is the pace at which governments will lift pandemic-driven travel restrictions and other limits on business activity, all of which have complicated deal making, according to flexible packaging executives. The ongoing rollout of COVID-19 vaccines this spring should help pave the way for a return to normalcy, but it will take time for vaccinations to reach a critical mass and help grease the wheels for M&A deals.
"In M&A, and especially at TC Transcontinental, interactions are essential," says Sam Bendavid, senior vice president, corporate development for the company, based in Montreal. "Building relationships and trust between the two businesses is important before we can even think of tying the knot. For that, we need to be able to go on trips, coordinate in-person meetings, and organize visits and facility tours … The current situation makes it harder to evaluate the potential of an acquisition and makes us be a lot more creative in our approach."
Before the pandemic struck, M&A activity in flexible packaging had taken a jump, according to the 2020 "State of the Flexible Packaging Industry Report." There were 33 reported deals in 2018, up from 22 in 2017. The total slipped in 2019 to 29, but that still represented a high level. Four companies made multiple acquisitions that year: Fortis Solutions Group, Huhtamaki, PPC Flexible Packaging, and Sealed Air Corp.
Interest rates remain favorable for a higher level of activity. The Federal Reserve Board cut rates to near zero in March 2020 as the pandemic flattened the stock market and chilled economic activity. As the economy rebounds this year, policy makers have shown few signs of seeking a higher rate.
"The Fed is focused on keeping interest rates low, which is driving buyers looking to invest and put money to work," says Curt Begle, president of the health, hygiene, and specialties division at Berry Global, which is based in Evansville, Indiana.
Analysts are optimistic that 2021 will be a brisk year for M&A across all industries given the rebound in the second half of 2020. While overall activity plunged in the second quarter of 2020, the volume of deals for the 12 months ending November 15 was only slightly lower than the volume in 2019, according to a report by consulting firm PwC, formerly PricewaterhouseCoopers.
Flexible packaging deals in late 2020 include a purchase by ProAmpac. In December, the Cincinnati, Ohio-based company purchased a trio of Canadian businesses: Rosenbloom Groupe Inc., Hymopack Ltd., and Dyne-A-Pak.
"We are pleased to add this strong business to our platforms, which enhances our presence in Canada and allows us to broaden our product offering in the United States," said ProAmpac's CEO Greg Tucker in a statement at the time.
More than half of U.S. executives surveyed in the PwC report—53%—expect to increase M&A investment in 2021. "For some, growth will come within industries, with market leaders strengthening their position as the economy continues to recover. Others, seeing their business models upended by the COVID-19 pandemic, will explore how small- or medium-sized bets in adjacent sectors can help drive transformation," the report notes.
Portions of the flexible packaging industry performed well during the pandemic due to their critical role in supply chains for food, medicine, and medical supplies. That resilience could smooth out what has been a complication in industries hit harder: valuations of target companies that may have seen sales and profits plunge over the last year.
Indeed, valuations have remained healthy in flexible packaging, Begle says. "Any one-time business swings up or down would have to be evaluated on a case-by-case basis. In general, however, valuations have stayed healthy for several deals in the packaging space."
The logistics of face-to-face meetings are challenging, he notes. "Video calls and virtual meetings, however, have proven to be very effective, even if not ideal. Once we get past this, though, we'll see travel and in-person meetings returning, though likely at a lower level than before the pandemic."
There could be other lingering effects of the pandemic that affect M&A valuations, as well, Bendavid says. "We need to know and determine what will be the new normal and where a company will stabilize to have the most accurate valuation."
However the pandemic shakes out, companies with unique, environmentally friendly technologies could have an edge in attracting buyers. "Sustainability is at the forefront of buyers' minds and will be a key factor in due diligence," Begle says. "Should a company have a unique technology that addresses this issue, this could propel a higher valuation for sure."
Sustainability is a key factor in the M&A strategy at TC Transcontinental, Bendavid says. "The importance varies depending on the end market where we want to make acquisitions—food versus consumer products, for example. However, we are always looking at the sustainability value proposition of the acquisition to ensure it meets our own sustainability objectives and helps contribute to a better environment."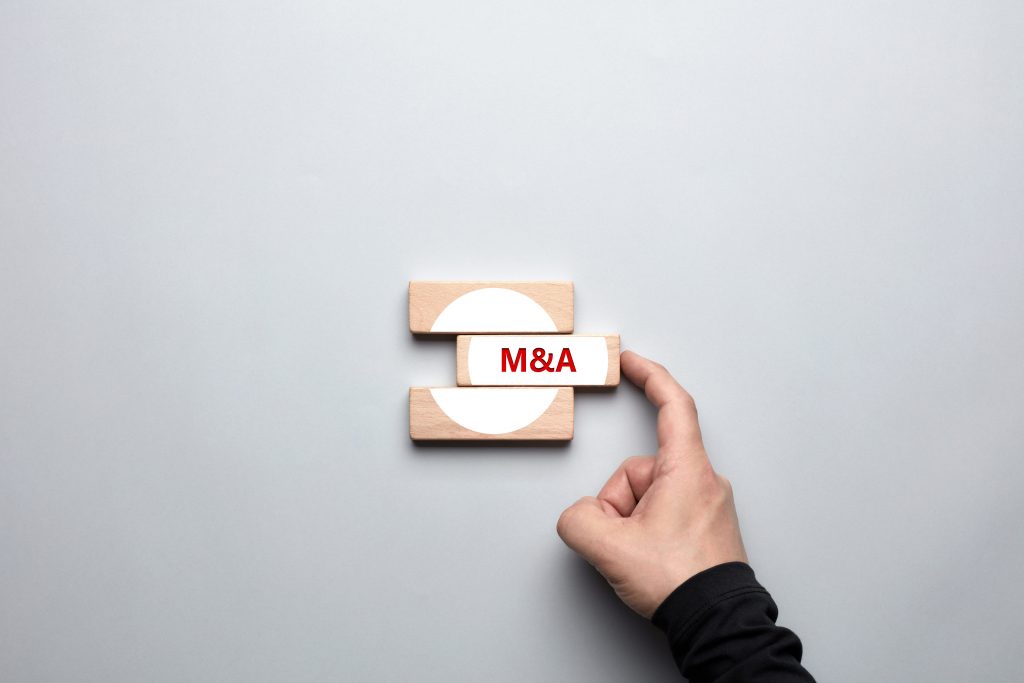 For smaller packagers, partnerships may also be an option, Bendavid says. "These companies are often at the beginning of the curve in terms of innovation, product development, and sustainability. We find that joint development agreements or partnerships are more likely to happen and are appropriate in this context. We believe that we can bring a lot to the table with smaller companies and that the collaboration between the two can nurture great projects and innovations."
While dealmakers often focus on price, corporate culture also plays a role in determining whether deals get done. Selling owners will want to know their employees and their legacies are going to be taken care of after a merger, and that can influence their choice of buyers.
"They're likely going to pick the one that they connect with and that they feel is going to protect the culture that they've built," says Kathy Bolhous, CEO of Milton, Wisconsin-based Charter Next Generation, which was born last fall from the merger of Charter NEX and Next Generation Films. "It's going to really help those companies that have strong cultures to be more successful."
Charter Next doesn't feel any pressure to undertake a merger, Bolhous says. But it remains open to the right opportunities. "We have to do it for the right reasons and start with how it's going to benefit the customer and create long-term value."
Nonetheless, Bolhous sees a busy year ahead for flexible packaging. "You're going to continue to see M&A be very vibrant in this industry because there's so much fragmentation, and you've got some larger players that are motivated to get bigger," Bolhous says.
Smaller companies will continue to have a place, she adds. "There's a lot of regional food companies that are supported by regional flexible packaging companies."
If and when companies do merge, they may change their approach to corporate integration, which tends to rely on meetings and personal interaction.
Novolex, which has 61 plants and administrative offices and more than 10,000 employees, strives for a seamless integration of new employees following any merger. "Over the years, our focus has been on developing a sense of pride for those joining Novolex and a feeling like [they're] part of our broader team," says Matt Winokur, senior vice president of corporate affairs for the company, which is based in Hartsville, South Carolina. "The pandemic obviously poses difficulties from a company-culture perspective for other manufacturers who may be undergoing a merger at this time."
The last acquisition for Novolex came in 2019 but that doesn't mean it hasn't felt the effects of COVID-19. "In a lot of ways, the pandemic has actually enabled our teams across our disparate brands to feel more connected than ever by implementing a few company-wide initiatives," Winokur says.
Last March, for example, Novolex decided to create what it called Rapid Innovation Teams tasked with finding solutions for customers adjusting to COVID-19. "Comprised of individuals who sat in different sites across a variety of time zones, these collaborations provided the inspiration for several of Novolex's most impactful pandemic responses, including our PPE program and repurposing several pre-existing products for the pandemic era," Winokur says.
As of early 2021, TC Transcontinental also had not done any deals during the pandemic. A virtual integration of two companies would be possible, Bendavid says. But, he adds, "Our values and culture at TC Transcontinental are very strong and these are not something you can inspire, teach, nor describe virtually. Our executive committee, for example, has a tradition to travel and meet the new employees and shake the hands of everyone. We are confident there are alternatives and ways to do things differently, but there is nothing like the in-person feeling and connection."
---
Joel Berg is a freelance writer and editor based in York, Pennsylvania.