After taking a back seat to supply constraints during the height of the COVID-19 pandemic, sustainability has returned to the driver's seat with sales and marketing efforts. However, agility is an essential element in an atmosphere where sustainability is "a huge catchall term," says Amy Presher, sales manager of Profol Americas.
"Guidelines on sustainability are still evolving," Presher says. "There's everything from post-consumer resin to mono-materials to downgauging. There are all sorts of ways you can work on improving the sustainability of your materials. Sustainability can mean something different to every converter and brand."
But that isn't stopping companies as they seek to find new markets and increase sales in what some observers of flexible packaging see as a growing industry. Close collaboration with converters paired with strong capabilities in research and customizing solutions are the keys to success, insiders agree.
"While Profol developed several mono-material solutions, we are looking to our customers to tell us where their next challenges lie," Presher says. "If they can help us understand what their products are, the challenges that need to be met, and the guidelines of what the sustainability route for that application looks like, we can develop something for them."
Sustainability Efforts Proliferate
While other ecological trends have come and gone, sustainability is here to stay, says Fredy Steng, director of sales for strategic accounts at Berry Global Group Inc. Companies, including Berry, are investing millions of dollars in the machinery and expertise needed to meet customers' specifications for products that express the need for recycled content, recyclability, and the range of elements incorporated in sustainability.
"It's a small list that's getting bigger because, as the demand gets greater, product development becomes very important to us," Steng says.
At Südpack Group, a four-part sustainability strategy focuses on material reduction, recyclability, renewable resources, and a circular economy. Long-standing European operations, driven by uniform regulatory requirements, have positioned the North American segment to deliver market-ready sustainability solutions for U.S.-based customers, says Simon Hermans, business unit president USA of Südpack.
Still, drilling down to the key factors of sustainability for U.S. customers remains tricky because demands vary—bio-based, paper-based, reducing carbon footprint without recyclability, or recycle-ready—regardless of whether the actual infrastructure for it exists," he says. "The word 'sustainability' is such a rich word that contains so many different meanings," Hermans says.
Some large North American players are leading a drive toward polyethylene (PE)-based mono- materials. But maintaining operational efficiencies through packaging equipment capable of rendering comparable line speeds and yields with those mate-rials remains paramount. For 2023, Hermans adds, cost reductions could become a short-term aspiration of brand owners, although sustainability remains an overall goal for the industry.
Equipment manufacturers are keeping pace and consistently delivering the technology to produce efficient, high-quality performance films for conversion into flexible packaging applications, says Alana Carr, inside sales and marketing manager for Hosokawa Alpine American, Inc. "That will always be our No. 1 driver," she says.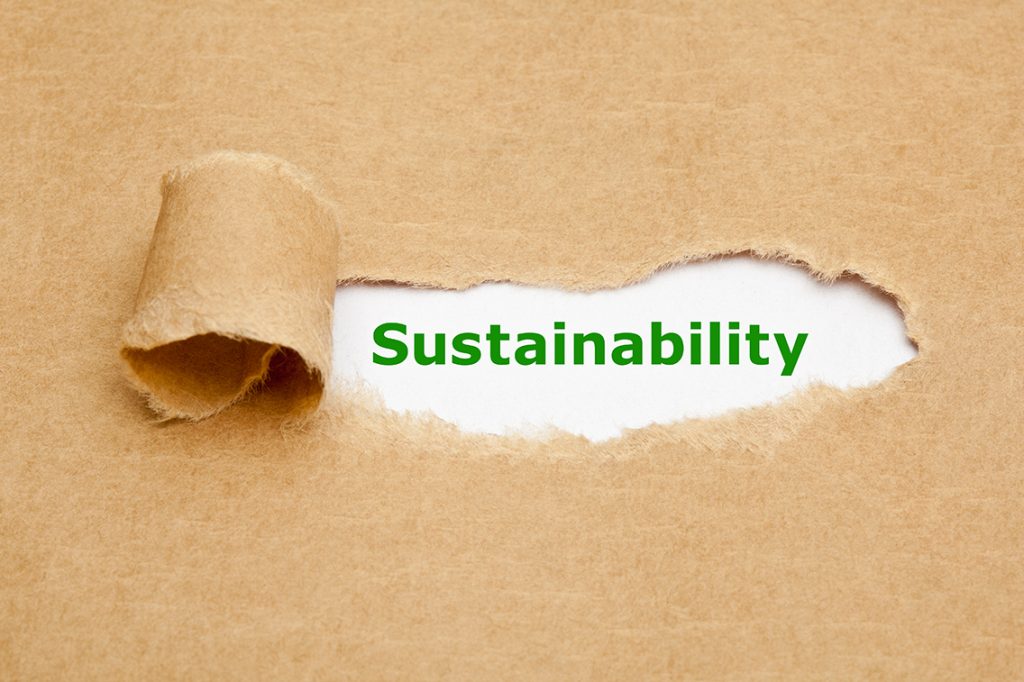 Manufacturers and converters are continuously seeking sustainability, including the emergence of recyclable single-material products to replace polyester-based products, Carr says. Alpine's patented machine direction orientation technology is enabling the production of mono-materials equipped with the required strength, durability, barrier, weight, and other desirable properties to produce these films.
Legislation regarding recyclability is also forcing the need for higher percentages of post-consumer and post-industrial reclaim content, Carr adds.
Closing the Loop
Research has uncovered a disconnect between packaging manufacturing and recycling infrastructure, says Dan Felton, executive director of AMERIPEN—the American Institute for Packaging and the Environment. AMERIPEN represents packaging companies of all types, as well as trade associations. In essence, infrastructure typically lags behind the recycling goals and capabilities of manufacturers by five to 10 years, according to research conducted by AMERIPEN. "We see these changes coming in the packaging market as they're innovating and bringing new technology online, and yet the recycling community is either not aware of them or isn't prepared for them," he says.
State policymakers are pushing the mandated rates of recycled content, striving for rates as high as 50% and above, which forces the industry to move even faster on their existing initiatives. "That becomes a sales and marketing issue for packaging manufacturers as they're trying to market themselves using recycled content," Felton says. "But then they get to a point where they can't meet requirements in a given state and then have to make other difficult choices about what they might not keep on the market."
Differences in recycling systems, sorting, and labeling from state to state and even municipality to municipality make the sales and marketing of packaging more difficult, Presher says. "We're doing our piece of the puzzle to help move toward a circular economy," she says.
"Flexible polypropylene (PP) packaging is recyclable. It is the sortation piece that is not widely ready."
Players in the packaging industry should be educating lawmakers on the need for an end-to-end, consistent recycling infrastructure, says Carr, who chairs the education committee for the Emerging Leadership Council (ELC) of the Flexible Packaging Association
(FPA). "Everyone is working together and collaborating to get this to work smoothly because right now it's all over the place," she says.
Packaging Spectrum
In the drive for sustainability, flexible packaging manufacturers anticipate trends in all forms of packaging. Currently, corrugated and kraft paperboard could be getting a market boost through the strength of certifications attesting to their sustainability, Felton says. While those thicker products are not considered flexible packaging, thin-paper packaging is considered flexible, and some of those manufacturers are represented by FPA.
The certification nomenclature could also become a sales driver in plastic packaging, especially if certification mandates become the norm. "If it can be certified recycled content, that may be more attractive," Felton says. "It's a distinction with a difference from the packaging manufacturers' and brand owners' perspective."
In another packaging-wide trend, compostability appears to be gaining widespread support from companies wanting to use more compostable packaging, Felton adds. However, the issue of infrastructure to actually compost packaging and make use of the results is an ongoing discussion in the U.S., as well.
If compostability makes its way into extended producer responsibility policies, packaging manufacturers and users will need assurances that any fees they pay actually support a functioning composting infrastructure. "If you're going to have that much more compostable packaging in the market, then policy needs to follow it to make sure there is adequate infrastructure to recover it properly at its end of life," Felton says.
Compostability also incorporates a hefty consumer education element, Presher says. "A majority of compostable packaging material is likely still going into the landfill because consumer readiness is not there," she says.
Aluminum shortages are bedeviling some packaging segments, but the peelability of PP film creates possibilities in the space now occupied by aluminum, Presher says. And Profol has the technologies—including its CPPeel® sealant now commercial in Europe and on its way to U.S. shelves—to create peel functions that meet customer demands for peel strength and sealant capabilities.
"That's been a really hot topic for us right now," she says. "Everyone is looking at polypropylene film." Replacing foil in a dairy application such as yogurt with
peelable PP film not only addresses supply shortages but also creates a fully recyclable package when sealed to a PP cup, she says.
Peelable lid packaging constitutes one of three primary growth areas in flexible packaging, says Steng, along with stand-up pouches and liquid packaging, which is getting a boost from advances in fitments as alternatives to cans. As aluminum remains in short supply, metalized plastics—some metalized by firms that Berry provides film for—are filling the void, he says.
"As the consumer population gets older, older people have trouble opening packages," Steng says. "By providing a peelable technology stock, openability becomes a sellable feature for manufacturers of our products. It's a real growth industry with us."
Film manufacturers also are seeing their materials and processing aids scrutinized for per- and polyfluoroalkyl substances (PFAS). "There are materials that do need some reformulation or a PFAS-free aid," Presher says. "Right now, several states are doing different things in different timelines, and that's where the challenge lies. We're relying on our converters to tell us what they're being required to do."
On the sales horizon, Steng sees continued growth of the industry, even amid—and sometimes because of—constant unpredictable shifts in trends and market conditions. "While there have been moves to ban certain types of plastic, like checkout bags in supermarkets, when COVID hit and the paper bag guys couldn't provide enough shopping bags, all of a sudden, plastic bags came back into vogue," he says.
---
M. Diane McCormick is a freelance writer and editor based in York, Pennsylvania.