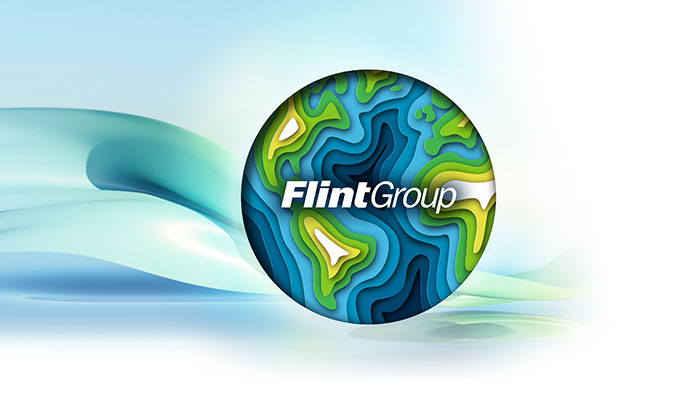 Despite the challenges of 2022 having driven significant supply chain disruptions and cost inflation around the world, sustainability remains a hot topic for today's brands and their packaging supply chains. As awareness of climate change has become ever more present in the lives of consumers, demand for action has escalated, placing further pressure on the global packaging industry to respond.
The flexible packaging industry has been putting its best foot forward, heavily investing in research, development and innovation in new materials and pack formats to meet brand and consumer demands for lightweight, renewable, and recyclable packaging solutions.
Flexible packaging has become ubiquitous in its use over many years because of its innumerable advantages. From bags and pouches to wraps and lidding films, it can be used for a wide range of products, markets and applications serving many benefits in product protection, preservation, and presentation.
However, achieving this exceptional functional performance has not been simple. To secure many of the highly engineered advantages that flexible packaging can offer, such as extremely long shelf life and product protection, coextrusion or lamination of multiple plastic polymers, foils, and adhesives are involved in the process. When more than one type of material is combined with another in the pack design, the pack is rendered incompatible with today's mechanical recycling infrastructure.
In line with the packaging waste hierarchy, designers should first seek to minimize (reduce) virgin material use at the outset of a pack design, then design for reuse or refill if possible, and ultimately, ensure it can be recycled post-consumer use. Importantly, with the lack of consumer understanding of the important role packaging plays in protecting and preserving goods – food, beverages and pharmaceuticals – in global supply chains, it is often simply considered as waste. Consumer frustration therefore mounts when a pack cannot be collected curbside for recycling and ends up being shipped to landfill or incineration instead.
The flexible packaging industry has therefore been focused on developing new high performance single polymer material laminates that meets the needs of many of the incumbent flexible packaging designs with a single material that can be processed through traditional recycling streams. In addition, the adoption and utilization of renewable and recyclable materials has increased as a response to brands stepping away from single use plastics and seek innovation in coatings applied to paper and recycled plastics to achieve the traditional performance of plastic flexible packaging packs.
Sustainability in operations – the next frontier
While much of this innovation is visible to the consumer and lauded by us all, the flexible packaging industry's sustainability performance cannot stop at material and format development.
At Flint Group, we recognize that the next frontier in achieving industry sustainability lies in driving efficiency into the flexible packaging printing and conversion process itself. Achieving consistent colors on pack with superb print quality on shorter print runs in a streamlined, highly efficient manner isn't always easy. Job approvals from customers can be slow, hitting the perfect color requirements is not always straight forward, and printers need reduced errors, waste, and costs to become operationally efficient and competitive.
We also know that data sharing in companies is often a slow and manual process and that adopting best-in-class software can be difficult and challenging when the focus is on getting product out of the door. Many sites in larger organizations are operating independently, rather than in a standardized or streamlined way. Frequently, off-the-shelf software solutions designed to share data are not specifically developed for the print and packaging industry. Therefore, this becomes a difficult objective to address, especially when sustainability has become such an important a focus.
By speeding up workflows, reducing energy use and errors, and minimizing material waste, the carbon footprint of an operation can be reduced. In turn, this enables printers to move toward a future goal of reduced scope 1, 2, and 3 emissions: an objective of many brands moving forward.
As such, the team at Flint Group has developed a comprehensive platform of next generation sustainable inks, coatings, and services to support converters around the world. Taking a 360° degree approach to driving cost reductions, increased quality and improved productivity, the Flint Group next generation solutions result in reduced energy consumption, less waste and a reduction in carbon emissions for flexible packaging converters.
First, the company is offering consultancy-style services to provide customers with access to expert knowledge to support improvements in ink and press management efficiency that addresses all facets of the printers' activity cycle. The team brings industry best practice and recommendations to the fore along with new digital tools to enable customers to streamline and standardize processes to enhance print consistency, quality, and productivity. The 360º degree service works to directly reduce a printer's Scope 1 and 2 emissions, furthering advancement towards climate neutrality.
Furthermore, with ink and digital color management solutions alongside ink kitchen and pressroom tools, processes and training, Flint Group ensures the highest quality inks are getting on press, in the most efficient means possible, with minimal waste and loss. The company's VIVO Colour Solutions platform provides the consultancy, services, and digital tools to help printers address these challenges and tackle color management across jobs, presses and sites.
At Flint Group, we know that the flexible packaging industry can't afford to stand still. It is under the sustainability spotlight and making huge strides forward in packaging design. However, the next frontier is to address operational sustainability performance in response to legislation and consumer pressure; we all take a collective responsibility to do better for the planet.
Flint Group is investing alongside its customers in next generation product and service technologies in order to drive a sustainable future for all.
To find out more about how Flint Group can support your sustainability journey, please visit www.flintgrp.com or email info@flintgrp.com.
---

Flint Group understands the endless variations in package & label printing. Providing inks and coatings for all packaging applications, the company focuses on sustainability and circularity in packaging; high quality & consistent products; supply reliability; and reduced complexity. Using optimized & standardized materials and equipment, our products are developed and manufactured by industry specialists. With Flint Group, converters have access to superb service from exerts who focus on achieving their customers' package print objectives.