Recycling issues in the U.S. are not new, but the ability to get a coordinated response hasn't been easy. So, last year, various stakeholders along the supply chain organized a group to see if they could create actionable ideas.
After six webinars and robust conversations through 2020, the Recycling Leadership Council (RLC) developed plans and has placed them in front of national decision-makers, especially as they consider the more than $2 trillion infrastructure improvement program touted by President Joe Biden. The council includes associations representing consumer-facing industries, as well as organizations in the packaging and recycling arenas, says Meghan Stasz, former vice president of packaging and sustainability for the Consumer Brands Association.
"What are the policy levers that the federal government can pull that will really make a material difference in modernizing and advancing the U.S. recycling system?" asks Stasz, whose association represents household brands from Clorox® to Jif® to Slim Jim. "Right now, it is not working as it should for businesses and consumers. A big piece of that is that it is a very fractured system, so every city and town is running its own system."
Today, various estimates place the number of recycling systems in the U.S. at 10,000—or as high as 20,000, Stasz says. The fractured nature of collecting and sorting programs has become more pronounced as companies increasingly seek to meet sustainability goals. Also, a few years ago, the international recycling markets were sent into a tailspin when China—a major importer of recyclable materials—changed its policies for what waste it would accept to recycle.
"We have been talking a lot about this for a long time but never really putting all the pieces together in one document at the right time with the entire stakeholder process involved," says Alison Keane, president and CEO of Flexible Packaging Association.
The RLC released its report in February—The Blueprint for America's Recycling System—calling for national policy action in three areas: data collection; system standardization; and harmonization, financing, and end-market development. In an online webinar in early March, Stasz reviewed the proposals along with Keane and Erin Hiatt, vice president of corporate social responsibility for the Retail Industry Leaders Association.
The blueprint was needed to create a solid foundation and offer a holistic approach to the problems, Hiatt says. Her trade association represents a diverse set of retailers, from Best Buy to The Home Depot to Walgreens. All of her members are working to meet sustainability goals that are transforming the ways retailers operate, including reducing packaging sizes and using sustainable materials, she says.
"Recycling is such a critical portion of this," Hiatt says.
Three Principles Identified
The RLC developed three foundational principles:
Pursue big ideas to create modern and scalable end-of-life solutions that maintain the affordability, safety, and reliability of consumer products
Seek uniformity of recycling rules and practices across the entire ecosystem
Identify long-term solutions, with the goal of increasing sustainability and significantly reducing waste
The RLC represents consumer brands, retailers, non-governmental agencies (NGOs), academics, and environmental advocacy groups. Individual members might have wanted to go farther and others not so far, but they were able to work through differences to reach consensus, Stasz says.
"We knew it was important to bring together a diverse coalition of stakeholders," Stasz says. "We wanted to put out actionable ideas. It's the old adage around compromise: You know you have a good compromise if everybody is a little unhappy."
"We ended up with a really good set of ideas that are actionable now, but there are probably additional turns of the screw, and we will all be engaged in those discussions three, six, nine months from now," Stasz adds.
Three Areas Of Focus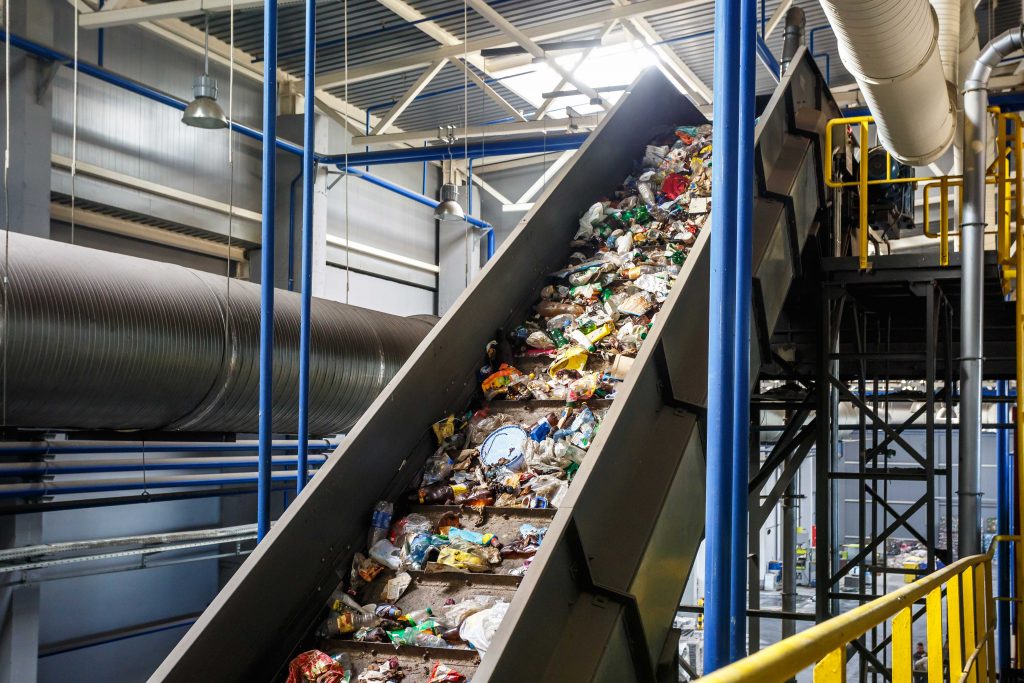 The RLC eventually identified three policy areas to focus on:
Data collection and standardization. The U.S. Environmental Protection Agency (EPA) would be tasked with collecting data that would identify opportunities for investment, improvement, and innovation, Stasz says. The work would identify sources of mismanaged waste globally and domestically and determine what is going into landfills, as well as other data that would inform the best policy decisions, she adds. "Get that baseline," Stasz says, "so we at least know where we are, so we can help deploy targeted and appropriate solutions."
Standardization and harmonization of recycling. The goal would be to have standardized definitions at the national level and establish national goals and minimum performance standards. That foundation would give states guidance on how to best operate, she says. If the federal government takes that lead, others could follow, and that could include having all federal agencies working within a unified system by 2030. Federal agencies could help define terms across all agencies, she adds, "so everyone is singing off the same song sheet."
Financing and end-market development. Some recycling systems are best-in-class and others are not, so a thorough review could help determine financing needs. While there is a role for the federal government with financing, it would not be the only source, so a full assessment of financing avenues is needed, she says. For example, states might be able to tap grant programs. Tax incentives could spur private-sector investments in recycling systems and infrastructure improvements. And the federal infrastructure plan could include funding for recycling, as well. "If we are going to be really investing in infrastructure in this country, let us include recycling infrastructure," Stasz says. "There are jobs there. There is an environmental benefit there. This is a win, win, win for everybody." 
Developing End Markets
All of that must be done with the idea of supporting economic opportunity through end-market development. "Unless the end market is there, we will never have an economically viable system," Stasz says. "We need to create markets in states so they can keep economic opportunities within a state or region."
Currently, only a few products have viable end markets—cans, cardboard, and some plastics. After China changed its recycling programs, the end markets for glass, paper, and other materials were not there, Keane says. A forward-thinking system would need to create end markets for more plastics, such as flexible packaging, and other materials.
"It is going to take the entire supply chain all the way through to waste management firms, haulers, collectors, re-processors, new re-processors, and then the end markets," Keane says. While systems could be put in place to collect all sorts of products for recycling, it won't work if the systems are not thought through. "If there is no end market, it still is going to end up in the landfill. … I don't want to have this conversation 20 years from now. I want to see the problem resolved."
Recycling plants don't need to be in all 50 states. A handful of regional operations might work well, Keane suggests. Currently, not everyone has access to recycling, so setting standards and harmonizing goals would increase participation. And then investment in new technology could be regional, she explains.
For now, the RLC wants to ensure that its ideas could create tangible results in the next five to 10 years.
"How can we have national-level solutions that are desperately needed?" Stasz says. The members of her association are working diligently to have their packaging fully recyclable or compostable or reusable within a few years. "What they need is a functioning recycling system," she says.
Recycling is a bipartisan issue, which means it might be possible to see action this year, she says. Beyond the infrastructure plan, recycling could be addressed in other proposals or as standalone legislation, Stasz says, adding that meetings have been occurring between RLC members and lawmakers.
Time also is important because a lot of states are starting to move unilaterally on some initiatives, which could create serious problems for businesses, Keane says. "It will be a disaster," she says, "if the federal government doesn't step in and inform what is going on at the state level." If the country ends up with a patchwork of legislation, the result could create more problems, she adds. It would be better to get a common set of goals and direction on a national level.
"These might not all be brand new ideas," Keane says. "But they are powerful ideas, and taken either individually or together, we can stop talking about them and actually move on them at a time when it is incredibly important to do so."
---
Thomas A. Barstow is the senior editor for FlexPack VOICE®.
---
SIDEBAR: Recycling Leadership Council Members
American Beverage Association
American Cleaning Institute
AMERIPEN
Arizona State University Rob and Melani Walton Sustainability Solutions Service
Can Manufacturers Institute
Closed Loop Partners
Consumer Brands Association
Consumer Technology Association
Council for Responsible Nutrition
Distilled Spirits Council
Flexible Packaging Association
FMI, The Food Industry Association
Glass Packaging Institute
Household & Commercial Products Association
International Franchise Association
National Restaurant Association
National Retail Federation
Ocean Conservancy
PMMI, The Association for Packaging and Processing Technologies
Retail Industry Leaders Association
SNAC International
The Recycling Partnership