When marijuana was illegal under state and federal laws, it was sold stereotypically in small plastic baggies. But now that nearly 40 U.S. states have given a green light to cannabis use, whether for medical or recreational purposes, marijuana has taken on various forms—and the packaging often is now designed to gain attention rather than deflect it.
For companies willing to wade into the market, cannabis packaging represents a fast-growing business. The specialty sector hit roughly $1 billion in sales in 2022, according to research firm Grand View Research, and sales are expected to grow 30.6% per year through 2030. Active vendors include Nobelus, a company based in Knoxville, Tennessee, that makes films and other materials used by converters.
But given the profits to be made and the relative caution of many established packaging companies, plenty of cannabis firms are bringing the work in-house, says Ryan Chai, a strategic solutions manager at Nobelus. "It's like the gold rush right now," he says.
Chai says he spends a lot of time educating customers who are new to the world of flexible packaging, with a focus primarily on the engineering challenges involved. Cannabis can take many forms, from gummies to oils to dry flowers. "It's not a difference to us whether it's cannabis or baby formula or protein powder or whatever," Chai says. "For us, it's about providing products that conform with food safety and work in the applications the converters are intending them to work in. Everyone wants to be sure the product is engineered in the right way."
As a downstream vendor, Nobelus is not as concerned with the potential risks stemming from the fact that marijuana is illegal under federal law.
Indeed, companies that provide services to the cannabis industry generally face fewer legal risks than those entities that are "plant-touching" entities, says Judith Cassel, an attorney with Harrisburg, Pennsylvania-based law firm Hawke McKeon & Sniscak, LLP, which does business as Cannabis Law PA. She represents clients in the cannabis industry in Pennsylvania, Ohio, New York, New Jersey, and Maryland. Pennsylvania legalized the substance for medical use, though state officials have been debating whether to allow adult recreational use. New Jersey and New York currently allow adult use, and Maryland just passed adult use in November.
For vendors, questions should focus on whether they are contracting with cannabis growers and processors that are properly permitted in their states, she says. Vendors should also check that their counterparts carry product liability insurance.
Done right, Cassel adds, packaging can be a crucial ingredient to the cannabis industry's growth. Cassel says she is impressed with what she has seen so far but believes there is room for improvement in areas such as protecting, preserving, and dispensing the product.
Federal Law Still an Issue
While cannabis packaging is a growing business, legal questions remain. They revolve primarily around marijuana use being banned under federal law.
Given the changes at the state level, however, the federal government has been altering its enforcement policies. Since taking office in 2021, U.S. Attorney General Merrick Garland emphasized that prosecuting cannabis users in states where the substance is legal is not a priority.
In October, meanwhile, U.S. President Joe Biden called on Garland and U.S. Secretary of Health and Human Services Xavier Becerra to review how the federal government classifies marijuana. The drug is currently classified as a Schedule 1 substance under the Controlled Substances Act, the same classification as heroin and LSD—"and even higher than the classification of fentanyl and methamphetamine, the drugs that are driving our overdose epidemic," Biden said in a statement this past fall.
The U.S. House, when it was in Democratic hands, approved legislation in 2022 to remove marijuana from the list of controlled substances. However, the U.S. Senate has yet to act, though the upper chamber recently passed a bill to pave the way for research into the medical uses of cannabis. The bill drew bipartisan support before being signed into law by Biden, encouraging activists who hope a divided government might strike another compromise on decriminalization in general.
Even so, the pace of legalization at the state level remains fitful. During the 2022 midterm elections, voters in Maryland and Missouri approved ballot measures legalizing marijuana for adult recreational use. However, voters in Arkansas, North Dakota, and South Dakota rejected similar measures.
For companies serving the business of marijuana, legal risks persist, says David Goch, a partner at law firm Webster Chamberlain & Bean, LLP in Washington, D.C. "The main question you have to ask yourself is, 'What is your risk tolerance?' " he says, advising companies to consult their own attorneys.
The risks are higher, of course, for those processing, growing, and selling marijuana since they are directly involved in the business. It might be harder to come up with legal reasons to go after companies that provide packaging, says Goch, who is also general counsel to the Flexible Packaging Association.
"It's not even drug paraphernalia," Goch says, noting, for example, that it is legal to produce a T-shirt with a marijuana leaf on it.
Arguments could be made that a packaging company is helping launder money for illegal activity, Goch says. But he acknowledges the arguments are a stretch.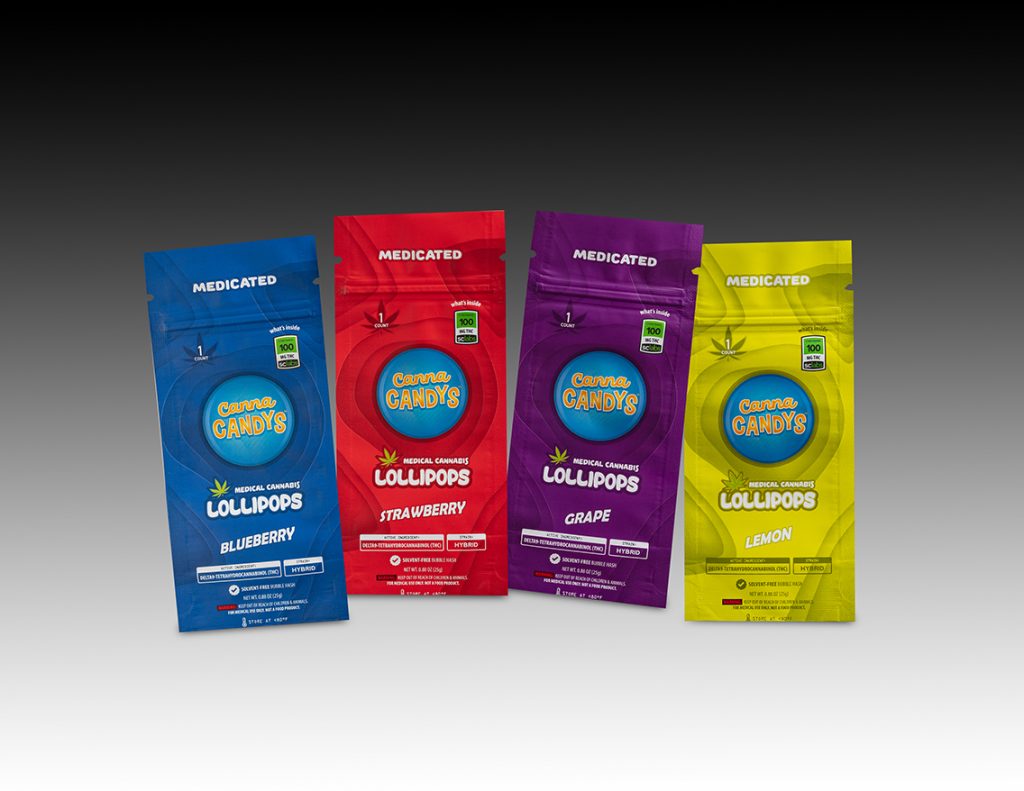 To protect themselves, packaging suppliers should make sure their customers are operating legally under their state laws. Contracts, meanwhile, should include indemnification clauses that hold the packaging's end-user responsible if any criminal issues arise, Goch says.
Insurance is another area to scrutinize. Policies often note that coverage is invalidated for policyholders that break the law, Goch says. That kind of language could play a role in decisions on whether to cover product liability claims, for example. "You have to be very fastidious about reading the insurance contracts," he says.
At any rate, packagers and other vendors appear to have had few problems getting insurance, says Cassel, the Harrisburg-based attorney who recommends the Erwin Agency, LLC for businesses working in the cannabis industry. She also argues it would be difficult to prosecute a packager under federal law, which generally doesn't pursue ancillary businesses for activities related to—but not directly involved in—the cannabis industry. In addition, companies may ship packaging destined for cannabis products across state lines, provided such packaging is empty at the time of shipment.
State laws, meanwhile, govern the look and feel of cannabis packaging, she notes. In general, state rules require packaging to be opaque and childproof. Also, there are often extensive requirements for labeling, particularly in the area of medical cannabis. Packages can't make claims about a cannabis product's medical benefits, though they can make recommendations as to its use for particular health conditions, Cassel says. In addition, some state cannabis laws incorporate federal requirements governing packaging for medications, supplements, and cosmetics, she says.
Game Changers
Nobelus has been in the cannabis packaging market for about 18 months, according to company executives. "For us, there's very little risk," says Roy Langlois, a product manager with the company. "If you remove the word 'cannabis,' it's just packaging."
In some respects, it is less risky than other kinds of packaging, such as that used for baby formula, a category that is highly regulated, he adds.
As with other industries, the key to cannabis packaging is simply understanding the product and the needs of customers, Langlois adds. "It's new. It's innovative. But it's the same building blocks," he says.
Because the industry is new—and fiercely competitive—customers are willing to experiment with bold designs and concepts, including holographic imaging, Chai and Langlois say. Designers also are coming up with unique structures for childproofing that go well beyond the traditional screw-cap pill bottle.
Orders also often come in small batches, in part due to the industry's issues with making larger financial transactions.
"It's a natural fit for digital convergence, digital packaging," Chai says, noting that the ongoing innovation in cannabis packaging is bleeding into markets for e-commerce, health, wellness, and sports nutrition.
"We're seeing a lot more experimentation with unique films," he says.
The cannabis market has something of a Wild West vibe at the moment, Chai and Langlois say, with many companies jumping into flexible packaging for the first time. They are buying presses and figuring it out as they go, unlike other sectors where the approach is typically more cautious. "There's been a lot more demand for education because of all the new entrants," Chai says.
"Some are successful, but some have seen failures."
If the federal government eventually steps in to regulate the market, it would be a game changer. It could lead, for example, to more traditional converters becoming involved in the market as cannabis brands look for partners with the know-how in meeting federal standards, Chai says. By that point, entrepreneurs may be sizing up a new frontier: psychedelic substances like psilocybin, the active ingredient in so-called "magic mushrooms."
Debates over legalizing psychedelic drugs are springing up at the state level, with a focus on their use in behavioral healthcare. Psilocybin is seen as a potential treatment, for example, for post-traumatic stress disorder.
Oregon approved the personal use of psilocybin in 2020, albeit with strict limits and a long lead time for setting the ground rules. Two years later, the state is ready to start processing applications for licensed centers that would supervise the use of the substance but only for people who are 21 and older.
Voters in Colorado, one of the first states to legalize marijuana for recreational use, approved a measure on psychedelic mushrooms in 2022. As in Oregon, it would create a system of licensed dispensing centers. In other states, lawmakers have been floating proposals to study psychedelics more closely as a potential precursor to legal usage.
---
Joel Berg is a freelance writer and editor based in York, Pennsylvania.