FPA's annual contest highlighting industry achievements doesn't just happen: it takes the coordinated work of the key staff at the Flexible Packaging Association and experts in the industry who volunteer a good chunk of their time in the late fall to judge the contest. This year, the results of the 2021 Flexible Packaging Achievement Awards Competition will be announced virtually in March.
One of the main articles in the March/April issue of FlexPack VOICE™ is a behind-the-scenes look at the contest. Here is a closer look at the three judges, Keith Vorst, David Luttenberger, and Cory Francer. Vorst is a packaging researcher and professor at Iowa State University. Luttenberger is global packaging director with Mintel, a consumer insights research firm. And, Francer is editor-in-chief of Packaging Impressions magazine.
In their careers, they have judged or moderated numerous contests in the packaging industry, both flexible and rigid, and they have each judged the annual FPA contest before.
Keith Vorst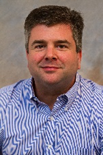 Vorst is the director of the polymer and food protection consortium in the Department of Food Science and Human Nutrition at Iowa State University in Ames, Iowa. He worked in the industry for three major packaging companies and served as a consultant for an automotive manufacturer before going into academia in 1999.
Vorst has 12 published or pending patents for plastics characterization, package design, contamination monitoring, medical-device manufacturing, microbial testing methods, and polymer design, according to his biography with the university. "Dr. Vorst has done extensive work in method and sample preparation development for extractables in packaging materials and novel biobased packaging materials," the biography notes.
"I was working for a major food company and kept running into packaging challenges," he says. He finds packaging to be "amazing" and works with both rigid and flexible packaging in his research.
He says he had mentors in both industry and academia and now finds that he enjoys bringing his expertise to his students, which is where judging various competitions can be instructive. While he enjoys engaging with the staff from FPA and other people who work in the flexible packaging industry, the contest offers new insights that he finds valuable to pass along to people thinking about careers in the packaging industry.
"It's good to bring back the experience to my students: What engineering goes in, how important it is, and where the industry is going," he says. "It just shows how incredible some of these companies are—the technology, the design."
David Luttenberger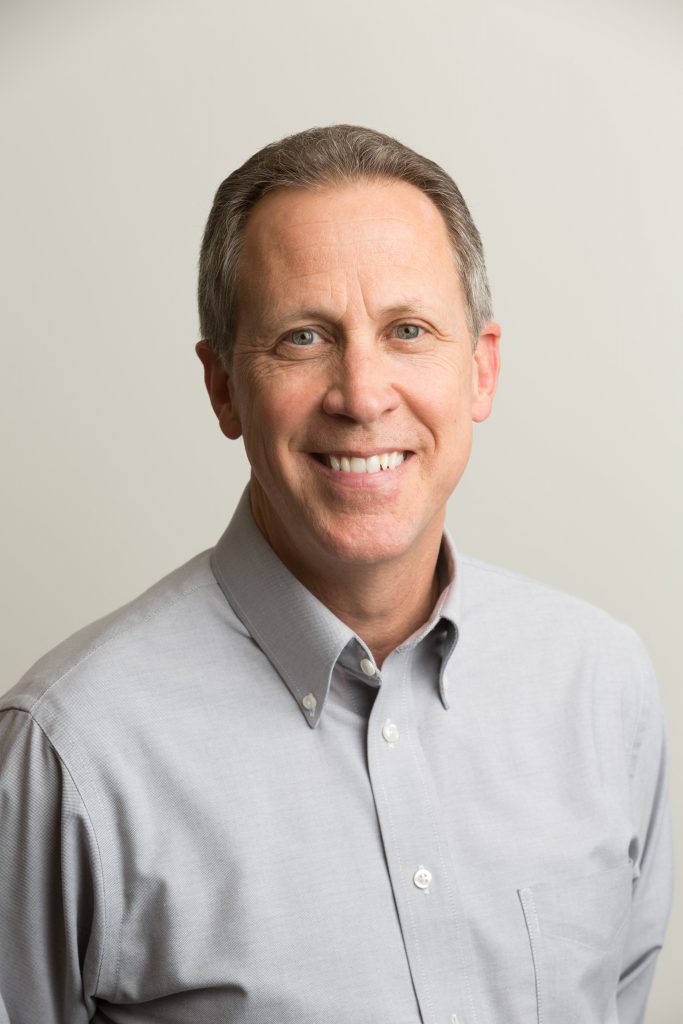 Luttenberger was in the Marine Corps for 23 years, 11 years on active duty and 12 in the reserves before retiring in 2000. While serving in the Marines, he was a photojournalist and attended Syracuse University's Newhouse School of Public Communications before becoming the chief editor for Package Printing & Converting Magazine, which is now called Packaging Impressions. He did that for 10 years before becoming managing director of Packaging Strategies in West Chester, Pennsylvania, for another 10 years.
"This experience gave me keen insights into labels, flexible packaging, cartons, etc.," he says. "My natural curiosity led me to study the industry, the technologies, and the business of packaging. I also studied design and some engineering and earned my Certified Packaging Professional status from the Institute of Packaging Professionals, and later earned 'lifetime' status."
In 2009, he was recruited by the former consumer research firm IconoCulture, where he spent four years as the vice president/packaging, providing consumer insights to retailers, brand owners, package converters, and agencies, he says.
"I was then recruited by the world's leading consumer insights research firm, Mintel," he continues. "For the past seven years I have served as Mintel's global packaging director, with responsibility for new business among package manufacturers, providing trends and insights again to retailers, brands, and package manufacturers."
His job often has him traveling within the U.S., Latin America, and South America, and Southeast and Northern Asia.
"My mentors include Toshio Arita, a member of the Packaging Hall of Fame," Luttenberger says. "Toshio and I worked closely at Packaging Strategies, and I helped him establish Packaging Strategies Japan. Toshio was a high-energy, ultra-curious packaging professional—as well as a survivor of the Nagasaki bombing during WWII. At age 86, Toshio is still active in packaging today. He taught me that great packaging innovations can come from, or can be applied, anywhere in the world, so long as they provide solutions to brands and consumers."
Another mentor was the late Stan Zelesnik, Luttenberger says. "He was a consummate packaging professional and packaging trade press publisher. Stan taught me to develop business relationships into personal friendships—which I have done and can proudly say that I have true friends in packaging around the world."
Another mentor was Maxine Golding, the publishing director at the former North American Publishing Company (NAPCO), which is the publisher of Packaging Impressions.
"Maxine instilled in me a desire to learn 'what's next'—what's the next step in the process and what does it mean," Luttenberger says.
He would advise anyone who is thinking of a career in packaging to "become a student of the industry."
"Don't be satisfied with your small part of the packaging puzzle," he adds. "Learn how the business and innovations across packaging fit together."
Cory Francer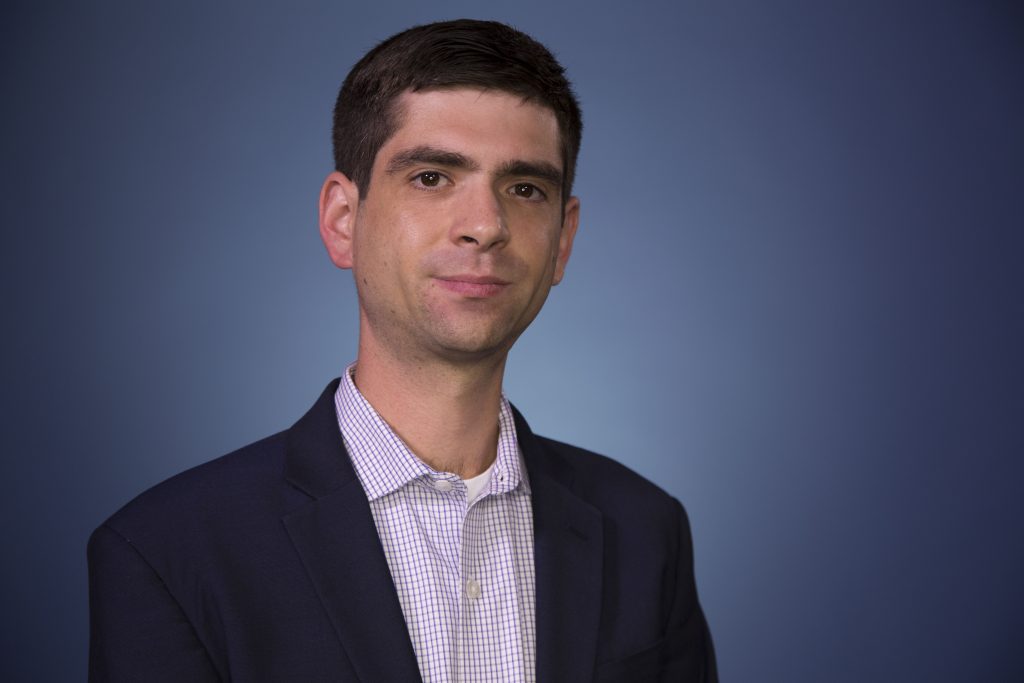 Francer received his master's degree in sports business at Temple University in Philadelphia after having received his undergraduate degree in sports studies and writing from Ithaca College. He spent the first part of his career working for newspapers before moving to NAPCO Media in Philadelphia, where he is editor-in-chief of Packaging Impressions where Luttenberger once worked. That position immersed him in the details of the packaging industry, including flexible packaging, labels, folding cartons, and corrugated packaging.
Francer says he was always interested in the printing world and has appreciated the ability to report, write, and edit articles about the industry.
"I think there are some really fascinating backstories to a lot of these package printers and converters and some really great entrepreneurial minds that I have come across and interviewed for articles over the years," Francer says. "It has been a really fascinating industry to cover and report on."
He credits the leaders and editors at NAPCO with getting him up to speed quickly, as well as the various trade associations in the packaging industry, including FPA. In the nearly seven years he has been covering the industry, he adds, he has moderated an annual awards program and judged a few. This year was the second time he has judged the FPA contest.
"It has been really fun to dive into the functionality of the package," he says about the contest. "How it makes the usage of the product easier for the consumers or for the end-user and looking at the sustainability attributes. And really diving into the technology behind the packaging, not just the print."
This year's contest showed him that some "amazing innovations" are going on behind the scenes. His journalistic training makes him curious about how some of the relationships play out. "What the end goal of the package was and how the convertor and brand collaborated to achieve that goal," he says.
"With any packaging, a ton of collaboration happens between the brand, the printer, and the designer," Francer adds. "The brand comes in with a goal in mind, and it is largely up to the printer and converter to achieve that goal."
He also has been interested in how the industry has been moving toward sustainability goals and emerging technologies. The evolution in e-commerce has been educational, as well, as the industry adjusts and recognizes that issues like shelf impact extend to at-home orders.
"Even though you are not necessarily competing on the shelf physically, when it does show up to the consumers' house, there is something to be said for them opening it up to a high quality, really visually engaging package that still enhances the brand messaging and the quality and care that they put into their product," Francer says.
---
Thomas A. Barstow is senior editor of FlexPack VOICE™.