The definition of "infrastructure" has been a flashpoint for policymakers in Washington, D.C., ever since President Joseph R. Biden Jr. unveiled a $2.3 trillion spending bill to bolster infrastructure in the United States. Roads, bridges, and broadband internet service make the cut on nearly every list. More controversial elements include funding for childcare and home care. For the flexible packaging industry, the question is whether infrastructure includes what is needed to spur more packaging recycling.
Leading consumer brands have been committed to recyclable packaging and are setting strict timelines for getting there. State and federal lawmakers also have been floating legislation that would tighten requirements, including bans and mandates on post consumer recycled content. Given the tight margins in the U.S. Senate for passing legislation, it is unclear whether recycling will make it, at least in an initial infrastructure bill, says Alison Keane, president and CEO of the Flexible Packaging Association.
Nonetheless, she says, both Democrats and Republicans have been open to the industry's legislative agenda. "The devil is in the details on how they start to move it," she says.
The future of packaging recycling is not the only issue confronting the Biden Administration. Biden is looking to raise corporate taxes after they were cut in 2017, a move that has drawn fire from many business groups. The president also has called for a higher minimum wage and investments in workforce development.
Other priorities include climate change and environmental justice, which Administration officials are weaving into most other issues. Environmental justice is the idea that pollution should not have a disproportionate impact on racial and ethnic minorities or low-income neighborhoods.
"This Administration is united in its message, and everything has a climate change/environmental justice flavor to it," says Judith Zink, a principal at Capitoline Consulting, LLC. Based in Washington, D.C., the firm advocates in Congress and the Administration for the Flexible Packaging Association.
As Biden promised during his campaign, he has focused first on the domestic front before engaging on the international stage. "I don't think there are any surprises there," Zink says.
When the focus does shift beyond U.S. borders, the chief question will be how to confront China over unfair trade policies. Former President Donald J. Trump favored a unilateral approach that leaned heavily on tariffs. Biden is expected to take a multilateral approach that will involve working with other countries to enforce trade rules.
"Our economic relationship with China, like our broader relationship with China, will be competitive where it should be, collaborative where it can be, and adversarial where it must be," U.S. Treasury Secretary Janet Yellen says. That was part of an April speech before the Chicago Council on Global Affairs.
Here is a closer look at some of these issues.
Sustainability and Recycling
Issues of sustainability course throughout the Biden infrastructure plan. The plan's highlights include calls for investing in electric-vehicle manufacturing and renewable forms of generating power, for example. But details on recycling are sparse.
However, there is ongoing legislative action at both the state and federal levels to target packaging waste, Keane says. The proposals generally set mandates and deadlines for increasing the content of recycled material and ensuring the packaging itself can be recycled. Some seek to hold manufacturers more financially accountable for waste, a concept known as extended producer responsibility.
Tax incentives could be one mechanism for investing in infrastructure, Keane says. Another could be fees on packagers. If the latter approach is taken, Keane says, there needs to be a way to ensure the money raised goes toward recycling projects, rather than other needs. Oversight, for example, should be entrusted to a private-sector nonprofit that would offer flexible packaging companies some say in how the proceeds are used.
A related concern for the industry is the potential for a patchwork of confusing state laws on recycling, Keane says. "None of these state proposals look the same," she says. "And we don't make packaging for a particular state. At some point, we will need to turn to the federal government for harmonization."
Under Biden, the Administration may want to put its own stamp on recycling policy. For example, it is likely to factor in principles of environmental justice. Those principles could translate into ensuring that recycling plants are not sited in low-income areas or they could lead policymakers to broaden access to recycling, or both, Keane says. "I think it plays well with this Administration; if we build recycling infrastructure, we make sure we build it right, and we make sure that everyone has access."
If nothing else, a federal infrastructure bill could include grants for municipal recycling facilities, Zink says. "The industry has been working on this for a while and the anticipation is that the infrastructure bill will include a funding measure."
One challenge lies in figuring out how to provide opportunities for recycling and how to create more end markets for recycled products, which have historically been in short supply, Keane says. The topic came up in spring meetings with Senate staffers representing senators from both parties.
"Everybody understood the issue," she says. "Everybody was pretty well-versed with the lack of recycling infrastructure in the U.S."
Taxes
The federal tax rate on corporate profits stands at 21% under the Tax Cuts and Jobs Act of 2017. The rate had been 35%. Biden is proposing to bump the rate to 28% as a way of paying for investments in infrastructure.
The Biden Administration also is proposing to boost taxes on profits earned overseas by U.S. companies and proposes setting a global minimum corporate tax.
In her April speech, Yellen argued that, when it comes to corporate taxation, countries have been in a "race to the bottom."
"We are working with G20 nations to agree to a global minimum corporate tax rate that can stop the race to the bottom," she says. "Together we can use a global minimum tax to make sure the global economy thrives based on a more level playing field in the taxation of multinational corporations and spurs innovation, growth, and prosperity."
Business groups have embraced Biden's focus on infrastructure and urged bipartisan cooperation. However, they are leery of the way the president plans to pay for it.
"Properly done, a major investment in infrastructure today is an investment in the future, and like a new home, should be paid for over time—say 30 years—by the users who benefit from the investment," says Neil Bradley, executive vice president and chief policy officer for the U.S. Chamber of Commerce in a statement this spring. "We strongly oppose the general tax increases proposed by the Administration, which will slow the economic recovery and make the U.S. less competitive globally—the exact opposite of the goals of the infrastructure plan."
The 28% rate is likely an opening bid, Zink says. Many are hopeful the Administration will settle at around 25%, which is more in line with other industrialized countries.
Other corporate priorities have taken a backseat under the new Administration, namely, the push for liability protections related to COVID-19 exposure in the workplace. Vaccines have erased some of the concerns. And many states have enacted their own protections, Zink says.
Trade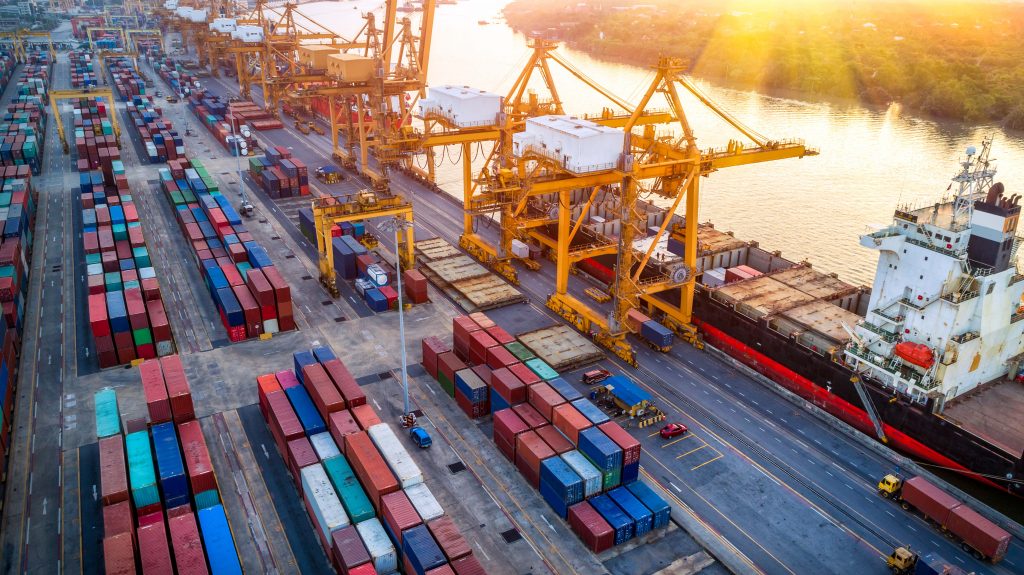 The Trump Administration brought dramatic changes to longstanding trade policies in the U.S. Chief among them was a series of tariffs designed to shield domestic companies from what he considered unfair competition from overseas manufacturers.
Biden is expected to be tough on trade, as well, Keane says. But he will be more inclined to use international agreements rather than tariffs, a process seen as leading to a more stable playing field.
Any new agreements are expected to reflect U.S. commitments under the Paris Agreement on climate change, Zink adds. Trump had pulled the U.S. out of the agreement, but Biden has reversed course.
When it comes to tariffs, though, many remain in place. The firmest are the duties imposed on aluminum foil from China under federal rules designed to prevent dumping—subsidized competition from imported products being sold at less than fair value. Imposed in 2018, the duties will last at least five years, though there are annual opportunities to review them.
Other tariffs were enacted under Sections 232 and 301 of U.S. trade law. The 301 tariffs cover foil from China, while the 232 tariffs cover imports from other countries. Under the law's provisions, companies have to prove they can't find U.S. sources, a process that executives have described as slow, opaque, and unpredictable.
Keane says she is hopeful that some relief may be in sight for the 232 tariffs. As far as tariffs on Chinese imports, it will likely require lengthy negotiations and new trade agreements. It could also mean opening up old trade agreements that had been cast aside, such as the Trans-Pacific Partnership among the U.S., Canada, Japan, and other nations around the Pacific Ocean. Designed to contain China, the deal was hammered out at the end of the Obama Administration but jettisoned by Trump.
Other trade issues also loom. One of the most pressing this summer is the reauthorization of the Bipartisan Congressional Trade Priorities and Accountability Act. Known as a fast-track authority, the law allows the president to negotiate trade deals and expedites their Congressional approval. It was used, for example, in negotiating the U.S.-Mexico-Canada Agreement, which took effect last year and replaced the North American Free Trade Agreement.
The fast-track authority, however, expires in July. Lawmakers have been uneasy with the authority ever since it was granted to Obama in 2015, Zink says. Under the Constitution, responsibility for trade policy falls to Congress.
It's unclear whether Congress will continue delegating it now that there is a new Administration. If lawmakers do take back oversight, it could present more opportunities to block agreements, Zink notes.
The Administration's chief trade negotiator, however, has drawn bipartisan praise, Zink says. Katherine Chi Tai, an attorney who served in the Obama Administration, most recently served as chief counsel for China trade enforcement.
"She has a long history and is well-respected on both sides of the aisle," Zink says.
Another trade-related priority for the Flexible Packaging Association is an import price adjustment known as the Midwest premium. The premium is a fixed way of accounting for the cost of shipping metal products like aluminum foil to ensure everyone pays the same amount. Importers are urging Congress to pass legislation that would make the premium-setting process more transparent and establish greater government oversight.
The window for action on any of Biden's priorities is tight, Keane and Zink say. Both political parties already have their eyes on the 2022 midterm elections. Off-year elections usually go against the party that holds the White House.
But many lawmakers are retiring, especially on the Republican side, which could make for a quirky year, Zink says.
---
Joel Berg is a freelance writer and editor based in York, Pennsylvania.