As companies struggle to find workers, many of them turned to alternative programs that can offer a pool of available workers. In the January/February edition of FlexPack VOICE®, we explore some of those ideas, which include hiring former prison inmates. (The digital version of the magazine also can be found online).
Here is a closer look at how one company in the flexible packaging industry got involved in what is called a "Second Chance" program that hires former prison inmates.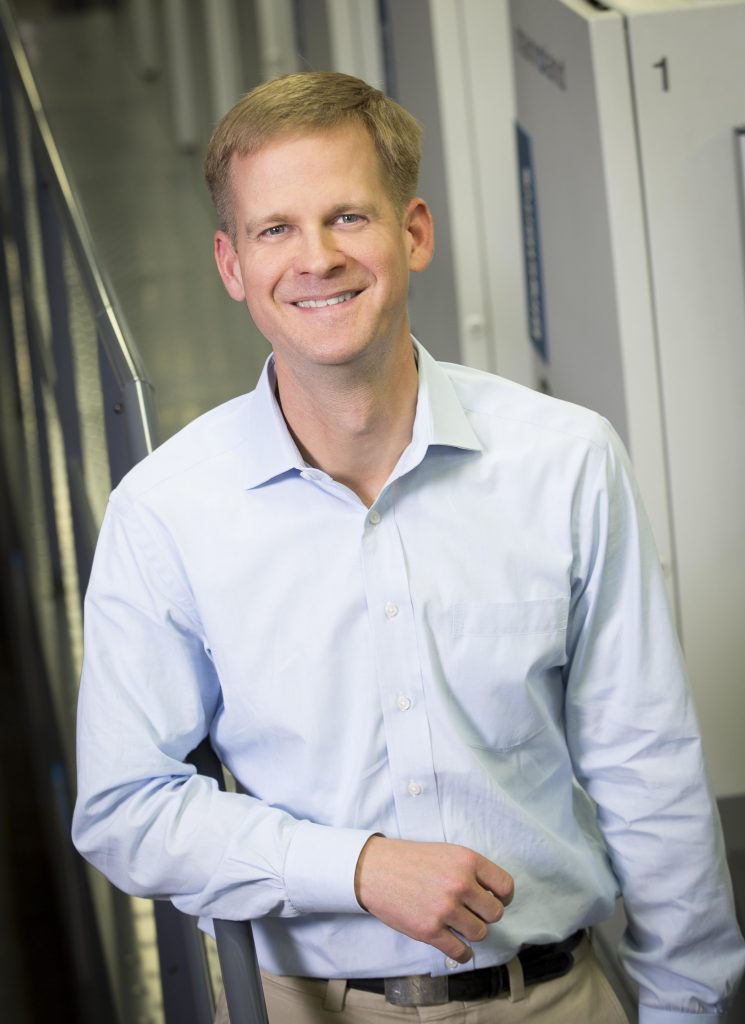 "We had a lot of different strategies to fill our labor issues, and frankly, Fair Chance wasn't our first choice," says Marcus Sheanshang, president and CEO of JBM Packaging that makes eco-friendly, high-performing flexible packaging solutions and filling services. "But starting this program has changed me personally, and it's also changed our business. Work is a lot more fun now."
Based in Cincinnati, Ohio, JBM was founded in 1985. Sheanshang bought the company from his father in 2008.
FlexPack VOICE®: Tell us about the issues you were facing with employment and how you came to be involved with the Second Chance concept.
Marcus Sheanshang: Around 2015, we identified labor as one of the critical issues likely to impact our long-term growth. While our turnover was relatively low at that time, we had a lot of tenured team members who were scheduled to retire soon.
The number of people applying for available positions was in short supply, so we tried things like presenting at career days at local high schools, participating in job fairs, and the like. Frankly, it was a bust. We couldn't get the traction and interest we needed for a consistent, reliable labor pool.
It was around that same time that someone came to my church and discussed Second Chance. At that point, I could have counted the number of people I knew with a felony record on one hand, but I was interested. I talked to another local manufacturer who had successfully implemented Second Chance, so we decided to give it a try. We haven't looked back since.
FPV: How long have you been involved with the program? Do you have your own name for it, The Fair Chance Program? How did that come about?
MS: We started our Fair Chance program in October 2016, so we've been at it for a little more than five years. Typically, this type of program is referred to as "Second Chance," but in using that language, we felt it inferred "second-class." We wanted to show our team members that we're here to give them a fair chance and help them get back on their feet.
FPV: How does the program work? For example, I understand that people in prison get some experience while incarcerated by working with replica machinery?
MS: Within the prisons we recruit from, we work with case managers to identify individuals who are six to eight months from their release. Ultimately, we're looking for people who have developed a plan to change their lives and are actively working to improve themselves.
At that point, we share the opportunities available through JBM and then conduct short interviews on site to vet potential candidates. We stay in contact with their case manager, and upon release, invite select candidates to participate in an interview at one of our locations.
One men's prison has a print shop where we've provided three pieces of machinery where inmates can receive training. The work opportunities are offered through the state penal industry, but it gives people the opportunity to learn a new skill, which can transfer to a job at JBM upon their release.
FPV: What does someone need to do to qualify for the program? Do you work with both men's and women's prisons?
MS: We set criteria for Fair Chance team members. Currently, we do not work with anyone who has committed a crime against women, children, or sexual offenses. We also look closely at any violent-related crimes to better understand the circumstances. Further, we ask that candidates be committed to living our core values and making JBM a better place.
We work within both men's and women's prisons.
FPV: It was mentioned that, after their release, JBM works with them to offer multiple services, such as help with transportation and housing. Why is that important and how has that worked?
MS: Each year, more than 7.6 million people are released from jail or prison. Current data shows that two out of three people are rearrested within three years of release and more than 50% are incarcerated again.
This high recidivism rate is mainly due to the many barriers in place. People need a job to pay for a car and gas, but because so many manufacturing jobs are located outside the urban core, they often can't get to their job without a vehicle.
When you talk to people who have been in prison, they have a lot of anxiety about the re-entry process for these exact reasons. And unfortunately, it's why people fall back into their old social groups and habits.
To help reduce the barriers, we have teamed up with several non-profit organizations within our community that provide support services. We also offer things like a full-time change management coach for all of our Fair Chance hires.
Through our Wheels program, we also provide a financial match for individuals working on getting a car. If someone can demonstrate that they've established the savings for a vehicle, we will match their contribution up to a certain amount.
The support requires an investment from both our end and that of the team member, but we feel this is critical to helping them become successful.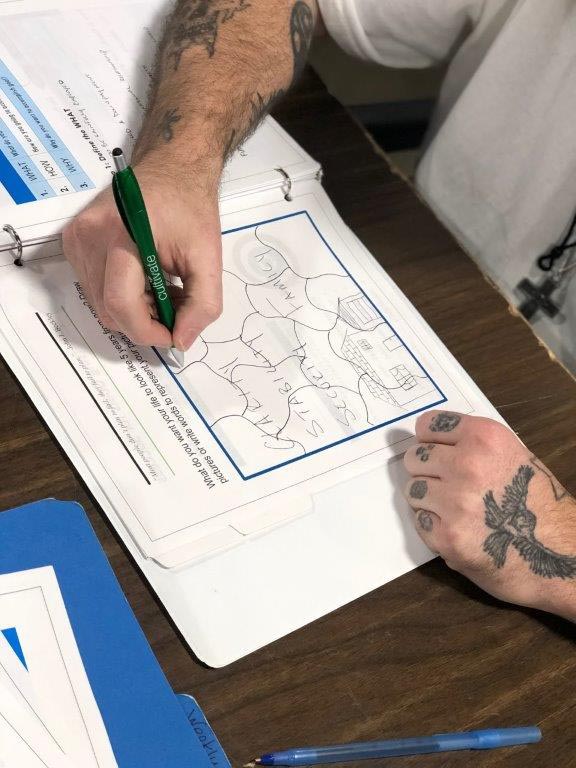 FPV: This is a bit of a devil's advocate question, but when you run into problems with the program, are there specific issues that stand out?
MS: Often when someone doesn't work out, it's because there's so much going on in their lives—that they are struggling to regain control of—as they reenter society. It takes a lot of time and commitment to do what they need to get back on their feet. For example, many have lost their birth certificates or have an expired driver's license, so they need to take the time to handle these responsibilities. Some may be living in a halfway house which, in some cases, has conditions that are worse than prison.
There is a lot to overcome. Some will be able to navigate this time, and others will struggle. This is generally the case when a team member doesn't work out.
FPV: How has the program evolved over the years?
MS: In the beginning, we led too much with our heart, and we learned that, when you do that, it just doesn't work. If you spend too much time on people who are not willing to make meaningful changes in their lives, you might miss the opportunity to help other people who are ready.
Our appreciation of the support that local agencies and non-profit organizations provide has also grown. If you're starting up a program, you don't need to figure out things for yourself—there are a lot of organizations out there that can provide support services to assist your team members. As the proverb goes, if you want to go fast, go alone. If you want to go far, go together.
FPV: It also was mentioned that the workers work with a "change management" coach. How does that work? And why is that position important?
MS: We have a full-time, on-site change management coach available to all of our employees, not just Fair Chance team members. We've found her an invaluable resource in helping our team become the best version of themselves.
For our Fair Chance team members, she works with them one on one to identify bad habits and develop a new way to live. Providing a safe, encouraging coaching environment is key to coming alongside each individual as they gain the confidence to make new and different choices.
FPV: Why is it important for other employers to know about this program?
MS: Our vision is to become a role model of a profitable, purpose-driven organization. We'd love other people to start a program because we feel like it's a great solution to a significant issue impacting our communities. When private businesses work hand-in-hand to identify a solution to a public problem, we can go far. And frankly, we're much better off when people are making money, rather than paying for them to be in prison.
Statistics show that there's a 70% chance that the child will also be incarcerated when a parent is incarcerated. This isn't just about temporary labor solutions—it's also about helping attack generational poverty.
FPV: Anything I should have asked but did''t ask? In other words, anything you want to add?
I'd add that businesses need to have a strategy in place for addressing labor shortages. I'm not saying adopting a Fair Chance program is the only strategy, but forecasts anticipate we'll be experiencing labor shortages for a long time. Businesses need a strategy that isn't hope.
FPV: Also, we like to ask industry leaders some questions that help with recruitment and retention, generally. First, tell us a little more about how the company has evolved since you took over in 2008.
MS: Since then, we've continued to grow and develop new solutions, including our multi-color glassine bags and pouches that help customers transition from paper to plastic. We work with several end-user markets including health and beauty, apparel, agriculture, home goods, food, office, and medical.
FPV: Talk a little bit about what got you into the industry and why you chose it as a career path.
MS: JBM Packaging is a family-owned business, and I've worked here since I was 11 years old. My kids work here now in the summer. A lot of the great people who trained me as a kid still work here today. All big businesses start small, and I firmly believe that small businesses are the future of our country.
FPV: What would you tell someone who is thinking about a career in the industry if they were to ask for your advice?
MS: I would suggest that they find something they're good at and couple that with something they're passionate about—that makes work fun. I love coming into work, and I love seeing the enthusiasm on our team members' faces each day. When you're working for a purpose-driven company, it fills your bucket in a few ways. It allows you to be successful in helping other people, while also running a successful business.
FPV: Who was your mentor?
MS: My most influential mentor is my father. None of this would be here without him. He had the guts to start this business and went through many tough times to keep it going. We owe our existence to him. He's helped me a lot and provided the foundation that we're building from today.
FPV: What advice would you give to a hiring manager who is seeking people to fill various positions?
MS: I'd encourage them to look at Fair Chance. It's a great way to build your culture, fill your labor pipeline, and do good business.
---