Openings at American Packaging Corp. run the gamut from entry-level production jobs to engineering positions, says Jeff Fuller, the Columbus, Ohio-based company's manager of organizational development. The company has steadily expanded over the years by adding production lines and entering new markets. "It is really exciting to be in this industry right now," he says.
It also can be frustrating.
Companies looking to rebound from the COVID-19 pandemic have been on a hiring binge over the last few months following dramatic cutbacks in early 2020. U.S. manufacturers shed 1.4 million jobs at the start of the pandemic, according to a study by consulting firm Deloitte and The Manufacturing Institute (MI), the workforce development partner of the National Association of Manufacturers (NAM).
Nearly two-thirds of the lost jobs—820,000—came back by the end of last year, according to the study. Despite an unemployment rate nearly twice as high as it was in 2018, manufacturers have been finding it harder to fill their remaining openings, hindering growth in revenue and productivity, the study notes.
"Given the foundational role the manufacturing sector plays in our nation's economy, it is deeply concerning that at a time when jobs are in such high demand nationwide, the number of vacant entry-level manufacturing positions continues to grow," says Paul Wellener, leader of the U.S. industrial products and construction practice at Deloitte.
The short-term obstacles include a workforce thinned out by lingering fear of the virus and extra unemployment benefits that many businesses see as a disincentive to work.
The immediate challenges are expected to wane this fall, as extra federal unemployment benefits expire and more people are vaccinated. Some states moved to cut off extra benefits early. For manufacturers, however, a return to normal simply means a return to the familiar challenges of finding highly skilled workers.
The industry has long been warning that not enough people will be available to replace retiring baby boomers. Indeed, the skills gap in manufacturing could leave as many as 2.1 million jobs unfilled by the end of the decade, according to the study by Deloitte and MI, which estimated the gap's annual cost to the economy could reach $1 trillion by 2030.
The skills gap, though, is not the only obstacle to recruitment. Manufacturers face a lack of interest in the industry, changing career expectations, and stiff competition from jobs in warehousing and distribution, where employment levels now exceed pre-pandemic levels, according to the study.
To address the problem, manufacturers have developed a range of strategies, such as working with local schools to correct outdated images of manufacturing work and to broaden the base of potential workers.
"Employers, through sheer need, are going to have to cast the net wider," says David N. Taylor, president and CEO of the Pennsylvania Manufacturers' Association in Harrisburg, Pennsylvania.
While the workforce shortage may cause headaches, it also opens the opportunity for social progress in connecting marginalized communities to family-sustaining manufacturing jobs, Taylor says.
"That is the positive outcome that is possible from the current set of circumstances, but we're going to need all kinds of things," he says, including more rigorous education at the K–12 level, a simpler workforce development system, and employers willing to take calculated risks, for example, on people who are coming out of prison.
Educators also need to connect more strongly with manufacturers, and manufacturers should reciprocate, Taylor says. Neighbors may not be aware of opportunities offered by the industry in their own backyards.
"We all need to meet the moment if we're going to achieve the social progress that I believe can come from this," Taylor says.
Changing Expectations
American Packaging, which employs 1,200 people in Iowa, New York, and Wisconsin, is no stranger to a tight job market. The company's plant in Story City, Iowa, sits in a county that historically has had an extremely low unemployment rate.
"We've spent a lot of time on retaining people and upskilling our current workforce to keep them engaged and developing," Fuller says.
But the company also has adjusted its approach to meet the current challenge. American Packaging raises its starting pay every March, typically based on annual inflation rates, Fuller says. This year's increase was above the inflation rate.
In addition, the company hosted a drive-up career fair last fall in Iowa, where people did not have to get out of their cars to apply for jobs, Fuller says. Virtual interviews also became a company staple.
"Those were two of our most successful opportunities," Fuller says, noting that a longstanding referral program also has been a source of job candidates.
To confront longer-term challenges, American Packaging partnered with Des Moines Area Community College to help existing employees train to become maintenance technicians—one of the hardest jobs for manufacturers to fill.
"Everybody has equipment, and everybody has equipment that breaks down," says Fuller, adding that three American Packaging employees have been through the community college program over the last two years.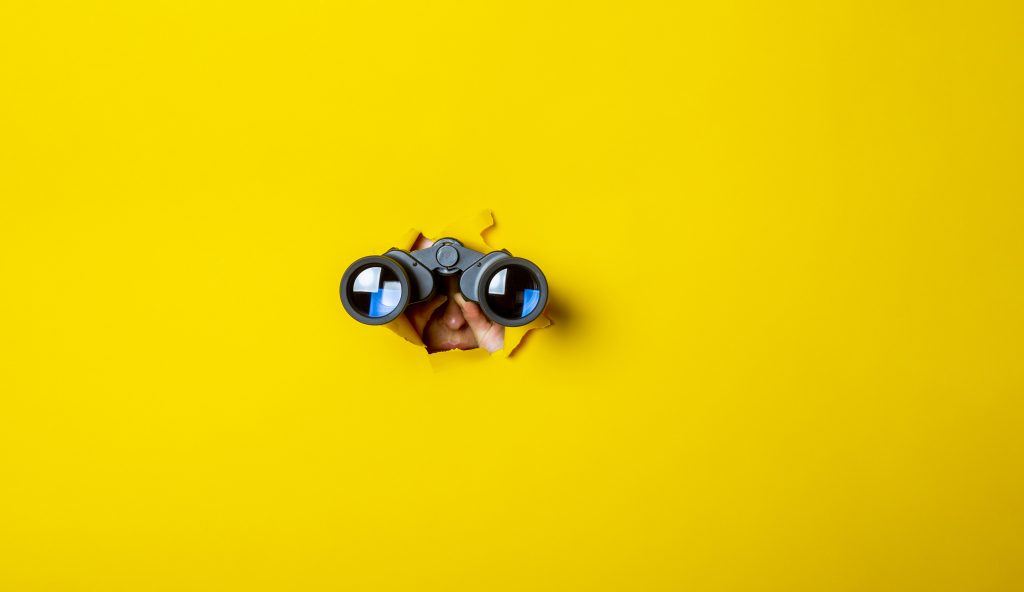 In addition, the company is embracing the changing mindset of younger workers, who bring different expectations to the workplace, Fuller says. They don't expect to spend their careers at the same place, but they do expect opportunities to learn, which American Packaging strives to offer through cross-training programs and internal promotions.
"Those are the things that help keep employees engaged, especially the good employees that come to work every day and give their best every day," Fuller says. "We want to reward them with opportunities to develop their skills and become the employees that they want to be."
American Packaging also is ramping up efforts to recruit a more diverse workforce, Fuller says. "Diversity, equity, and inclusion are extremely important to us as we continue to move forward and continue to grow. We absolutely want to reflect the communities that we operate in."
At Koenig & Bauer, a company that specializes in printing presses used in the flexible packaging industry,
one of the most effective approaches to bringing on technicians has been an apprenticeship program. The three-year-old program was spurred by the desire to ensure a new generation of field-service technicians would be available to replace retiring baby boomers.
"We know that we need to get new people into the industry to train and have overlap with these experienced technicians," says Ericka Luneau, director of human resources at the company's U.S. headquarters in Dallas.
The 18-month apprenticeship involves training at a company factory in Germany, along with fieldwork in the U.S., Luneau says. The company recruits apprentices from students who have earned associate degrees in technical fields and the firm works to spur their interest in printing, a field they may not have considered. Koenig & Bauer representatives note that printed material is everywhere, from tin cans to currency to flexible packages.
"We try to get into the schools and get in front of the students and tell our story," says Eric Frank, senior vice president of marketing and product management at the company, which employs approximately 150 people in the U.S.
Koenig & Bauer also lends its expertise to help its customers train their employees on new skills, particularly if they are investing in new technology, Luneau says.
Capitalizing on Corporate Culture
Corporate culture is another variable that companies are using to recruit talent, particularly in jobs with room for flexibility in balancing work and personal life. That has been one of the keys for Energy Sciences, Inc., based in Wilmington, Massachusetts. The company, which employs just under 100 people, makes specialized electron-beam equipment used for curing inks and coatings on flexible packaging, with an emphasis on supporting a reduction in plastic.
After the forced lull of the COVID-19 pandemic, many people have a new appreciation for the value of their personal time, says Edward Maguire, president and COO of Energy Sciences. The company has long emphasized work-life balance in an effort to distinguish itself from much larger, more rigidly organized companies.
"I would tell you our market growth for employment is actually better off now that people are becoming more demanding, saying, 'Look, I want my personal time,'" Maguire says. "We've always been good about it, but what we've done now is make sure it's crystal clear."
In the current hiring environment, however, the company is not without challenges. The biggest comes in filling lower skilled positions, Maguire says. But the company has adapted its flexible culture to suit jobs at every level, for example, by going above and beyond the state's requirement for 11 paid holidays per year. "I think that does resonate," Maguire says.
Another challenge lies in expectations for the future. The economy ramped up quickly in the spring and summer. But manufacturers may be wondering whether the demand will last or is simply a result of pent-up needs left over from the pandemic.
"The rebound has been fantastic for almost everyone I speak to," Maguire says. But he does not want to add more people until he is sure today's growth will be sustained into 2022. "Going forward, I think we want to see a few of the triggers move in the right direction."
---
Joel Berg is a freelance writer and editor based in York, Pennsylvania.