Before the pandemic, just about every industry faced problems finding qualified workers and people to lead them because of low jobless rates and high competition for talent. Companies in the flexible packaging industry were no exception. And because their products made them part of the critical infrastructure during COVID-19, the need to find good workers has
only accelerated.
Amid the evolving dynamic, the Flexible Packaging Association created the Emerging Leadership Council (ELC) to tap leaders to guide the industry into the future. Jonathan Quinn, e-commerce packaging market manager for NOVA Chemicals Inc. and the chair of the ELC, became interested in flexible packaging as a child and is now the third generation of his family to be involved in the industry. He says he has been suggesting something like the council for years.
"One of the top ways to prepare for a career in the industry is to complete an internship," Quinn says. "Doing real work at an organization will help students determine whether they want a more technical, operational, or commercial career, help them develop industry contacts, and may lead to a job offer."
FPA once had a scholarship program, which Quinn received when he went to Clemson University. It required him to complete a summer internship with an FPA-member company.
"It was an incredibly valuable experience that helped to shape my future," Quinn says. "When we formed the ELC, re-introducing the FPA internship program was a top priority. We are proposing a robust new program that will drive engagement for the FPA member companies and the student interns, as well."
The industry has been challenged to find and retain skilled labor in factories and operations sites, he says. Offering competitive pay and benefits will be important, he adds. This year, the ELC will be addressing challenges of recruitment and retention that will include doing research with member companies and preparing a report. Recruitment and awareness efforts also will involve contacting and developing relationships with various schools that offer packaging programs such as Clemson, Michigan State, the University of Wisconsin-Stout and the Rochester Institute of Technology (RIT), Quinn says.
"We have to find ways to get in front of kids to show them the value of plastics and flexible packaging in general and how flexible packaging supports everyday life," he says in a video promoting the new program. "One of my key goals and objectives is to hire somebody that one day is going to be my boss. We need people that are going to come and push us to be a better industry."
Adrianne Tipton, senior vice president of innovation for Novolex, and the vice chair of the ELC, says in the same video that an internship program will help show where those opportunities can be found.

"You have to make it a compelling place to work," says Tipton, who started her career as a chemist.
Quinn notes that the industry has "tremendous talent" but needs to make sure that a new generation is groomed.
"We need people with energy, with passion and enthusiasm," he says. "We need people that are willing to take and tackle tough technical challenges—that are going to get excited about walking through a grocery store and see products on the shelf knowing that they have been able to impact that product being on the shelf. There are opportunities out there within flexible packaging.
"One goal will be to have a facilitator for the industry who would match interns with companies," says Alison Keane, FPA president and CEO. "In addition, the FPA membership includes academics who would assist in placing students or recent graduates.
"All ideas are on the table," Keane says. "FPA used to have a mentorship program, particularly for new members and new board seats. The program fell by the wayside with not enough staff to help coordinate it. With the ELC assisting, FPA now has more resources with which to implement some of these great ideas."
Various leaders often talk about how the current challenges—such as with sustainability and achieving a circular economy—offer interesting opportunities that make it an ideal time to start a career.

Kathy Bolhous, CEO of Charter Next Generation, points out that she got involved in the industry about 30 years ago, when jobs were tough to find. "You could say the flexible packaging industry chose me," says Bolhous, the incoming 2021–22 chair of FPA. "The U.S. economy was in a recession when I graduated from college. Unemployment was high."
She took a temp job that led to other opportunities and her eventual leadership roles at Charter Next Generation. Today, she says she would tell potential recruits that it's an exciting time to work with flexible packaging.
"The arrival of COVID-19 highlighted the important role this industry plays in the supply chain for essentials like food and health care," she says. "We've helped provide the country with critical PPE—masks, gowns, protective film for face shields, sneeze guards."
She also recognizes that newer generations—she points to Millennials and Gen Z in particular—are more concerned about the environment than previous generations. "Given the industry's current focus on sustainability, I'd tell them this is a place where they can turn their passion for the planet into a meaningful career," she says.
She also makes an appeal to young women. "I'd say manufacturing is a rewarding career choice, and we need more female representation," Bolhous says. "For mechanically or technically minded women who want to continue blazing the trail, manufacturing is a great choice."
Keane points out it is a great time for women to get involved in the industry because there are a lot of opportunities. "We need more diversity in the manufacturing sectors, including the flexible packaging sector," she says. "I am pleased to report that about a third of the ELC members are women, and they will help set an example, which we hope will then help to recruit more women."
Guenther Hering, FPA's treasurer, offers an international perspective, having been born and raised in Germany and starting his career there. A job-rotation program took him to North Carolina 26 years ago with Henkel Corp., where he is vice president, Flexible Packaging NA.
"I have been working for Henkel 31 years now and spent all this time in the flexible packaging industry," he says. "After only working for five years in the Henkel HQ in Duesseldorf doing business development and moving into a regional sales manager responsibility for some European countries and overseas countries afterward, the career opportunity was presented to move to North America."
The experience, responsibilities, and opportunities have been enormous, Hering says. The career has offered him an opportunity to see how business is done in Europe, as well as North America.
"Looking back, it is kind of funny that this industry was never on my radar when I was younger and considering my future career," Hering adds. "I liked the job responsibilities, but I had no idea about the industry. Over the next 30 years I learned to love this industry."
Henkel was one of the first companies to push environmentally friendly adhesive technology for lamination. It also focused on food-safety aspects of the chemistry. Those efforts make him proud, he says.
"One of the biggest challenges as a leader in this industry is to attract and develop the next generation of industry experts," Hering says. "This is an important part of industry leadership these days, especially with young and talented people having many 'hip' career choices. I believe this industry offers many opportunities and great future careers."
Chemists and packaging engineers can help create the next generation of packaging and see their work every time they go shopping, he points out. "Equipment is changing, manufacturing processes are changing, materials are being replaced," he continues. "The industry is entering into a phase of even larger changes and exciting innovation requirements."
At the same time, many of the long-term leaders and workers are at or nearing retirement age, which is an issue that other industries are facing, too. That means that senior leaders are in positions to help guide future generations.
"This is a great opportunity to share some of the knowledge and participate in some mentorship programs," Hering says. For the younger generations, that dynamic emphasizes the potential. "They can benefit from future openings in senior level positions."
---
Thomas A. Barstow is senior editor of FlexPack VOICE™.
---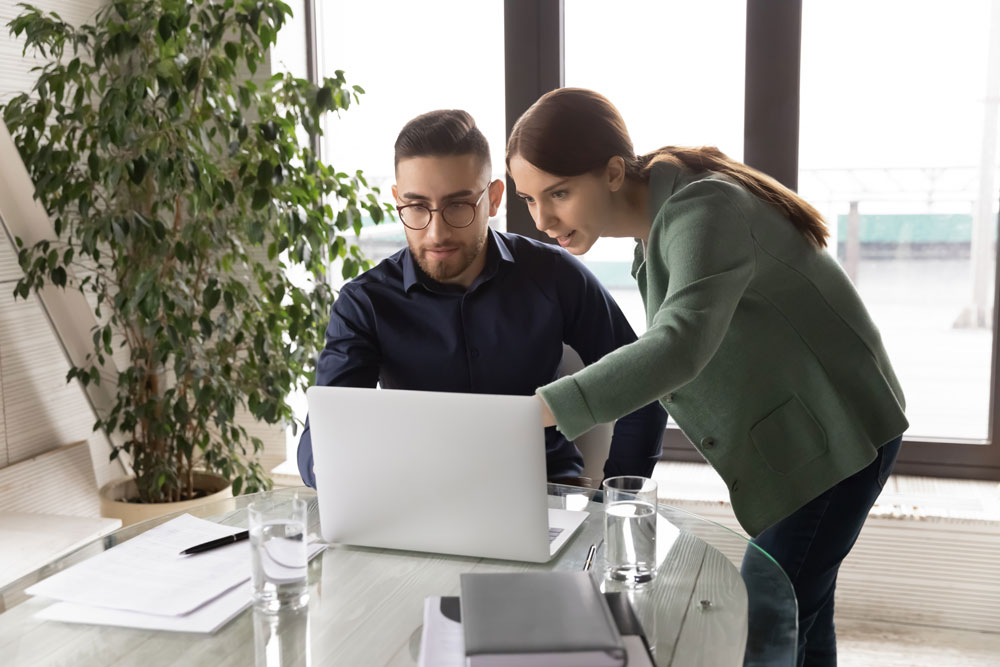 About the Emerging Leadership Council
The Emerging Leadership Council—follow it #FPAemergingleaders—has identified several strategic goals:
Educating youth on the purpose and benefits of flexible packaging;
Recruiting, attracting, and retaining talent within the industry;
Leadership development, with first-hand experience driving critical objectives set by the FPA; and
Advocacy and collaborative promotion of innovative and sustainable solutions to key external stakeholders.
The council has created videos discussing the various workforce efforts, as well as the industry's response to the pandemic and sustainability, that can be found on the FPA website and YouTube.