Nearly 40 years ago, in the fall of 1982, product packaging changed forever when several people died in the Chicago area after consuming TYLENOL® capsules laced with poison.
Investigators never found the culprit but determined that the pills had been altered with cyanide by someone who had tampered with the bottles and then put the tainted medicine back on store shelves. The nationwide scare led Johnson & Johnson to recall millions of bottles of TYLENOL® in circulation and to work with the media to issue warnings. Those decisive actions still are taught today about how companies should manage a crisis.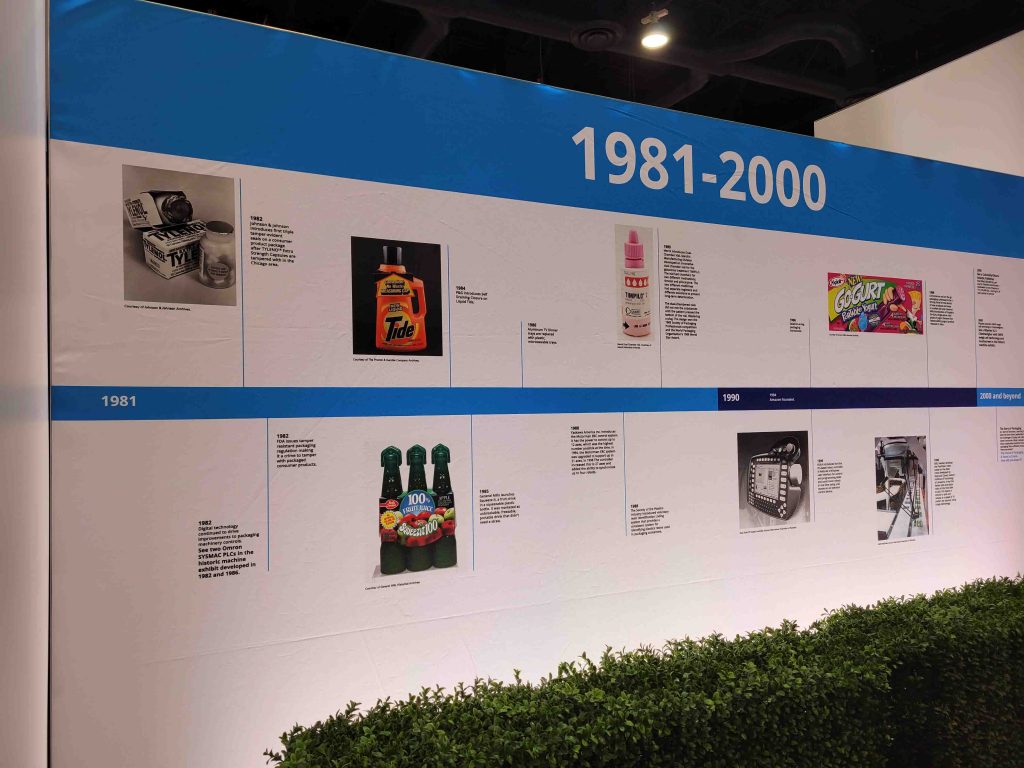 Long term, Johnson & Johnson implemented the "first triple tamper-evident seals on a consumer product package," according to a curated exhibit about packaging milestones that was part of PACK EXPO Las Vegas and Healthcare Packaging EXPO, held Sept. 27–29 at the Las Vegas Convention Center.
The displays were presented by show producer PMMI, the Association for Packaging and Processing Technologies. It calls the exhibit PACK to the Future. "PACK to the Future celebrates the role of packaging and processing through history and the impact it is poised to have on our future," PMMI says.
The Las Vegas exhibit also was a nod to the packaging innovations that evolved during the pandemic, as consumer packaging goods companies (CPGs) scrambled to meet the safety concerns created by COVID-19.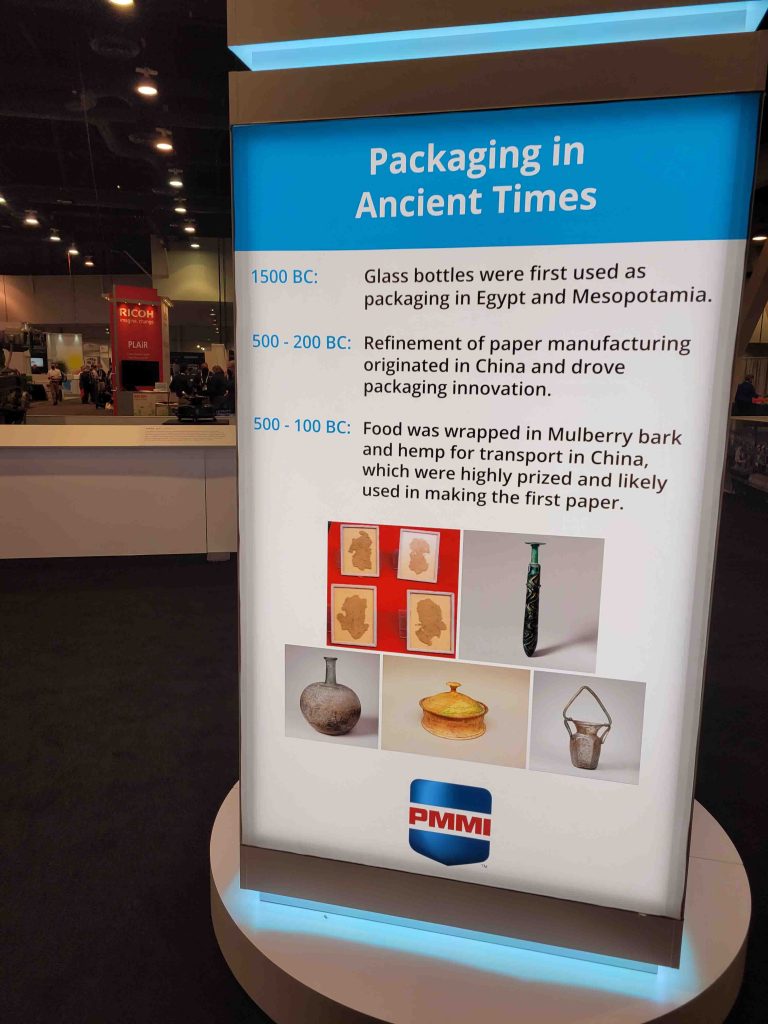 The exhibit included long walls of timelines, photos, graphics, and information about various packaging innovations going back 250 years. It included snapshots of everything from how modern packaging developed during the industrial revolution to early labels for drugs to the digital revolution and its impact on packaging. "This curated exhibit includes nearly 30 historic packaging machines dating from the late 1890s to the late 1970s and is surrounded by imagery supplied by CPGs, museums, and others such as Coca-Cola, General Mills, Kellogg's, HORMEL®, Anheuser-Busch, and Merck," PMMI says on its website.
Laura Thompson, vice president of trade shows for PMMI, says the intent had been to unveil the show in 2020, but the pandemic put those plans on hold. The Las Vegas event was the first where the displays were available for the public but didn't include everything. In 2022, the timelines and features will be even more robust. "It will be a little more interactive next time," Thompson says. Touch screens, walking, and audio tours will be part of the post-pandemic experience at the various PMMI shows planned in the new year.
The Las Vega show was a hit, Thompson adds. "Even the people who were setting up for the show and who had nothing to do with the packaging industry were coming up and asking questions," she says.
---
Thomas A. Barstow is senior editor of FlexPack VOICE®.