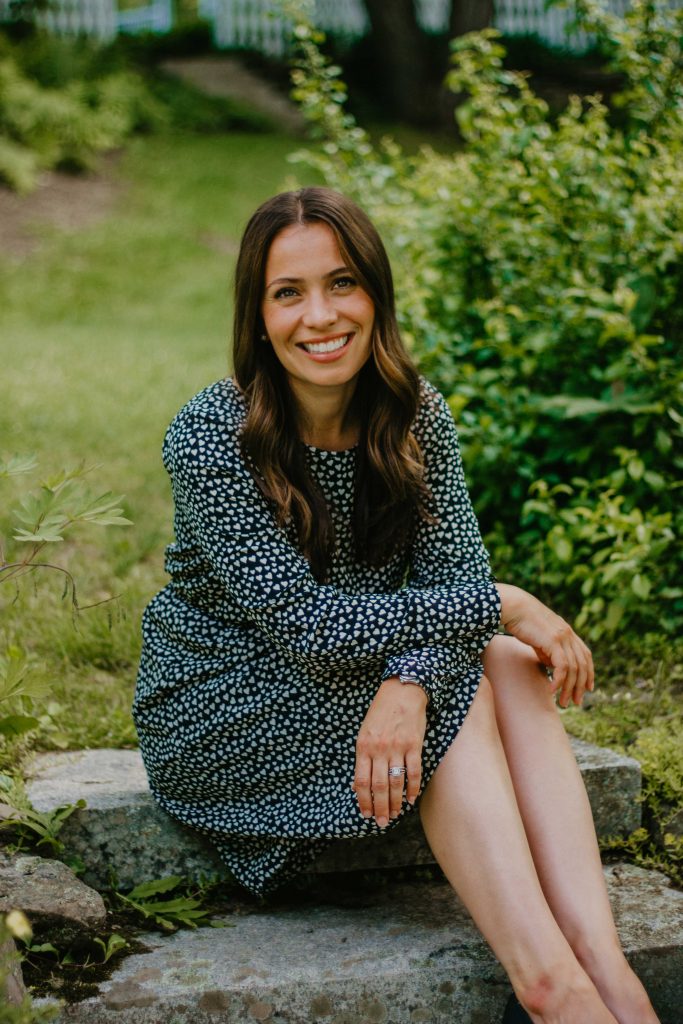 In 2020 at the start of the COVID-19 pandemic, Kasie Fairbarn, product sales manager for blown film for Windmoeller & Hoelscher Corporation, found herself in a bit of a crisis. She just had twins, with three other children at home, and she felt stuck.
"I was not feeling great about where I was personally and professionally," says Fairbarn, who is a member of the Flexible Packaging Association's (FPA) Emerging Leadership Council (ELC). "I use the analogy of swimming. I felt like I was floating. I felt like I was on the verge of drowning. My head was barely above water, and I did not feel like I was actively swimming."
And while she considers herself to be results-oriented and a strong contributor to whatever project she is assigned, she wants to "thrive and not just survive."
Although she was in her mid-30s at the time, she had never had a mentor, so she started doing intense research on the topic, eventually hitting on the concept of a personal board of directors (PBOD).
Mentors and a PBOD
Fairbarn found the inspiration she needed as she put together a board that included a mentor, as well as a sponsor, cheerleader, connector, trusted adviser, career coach, and wellness coach. That network helped to change everything, Fairbarn tells more than 30 students during a presentation sponsored by the ELC's virtual summer internship program. The program, which is in its second year, connects interns nationwide who are working at FPA member companies so they can learn about various jobs and the flexible packaging industry, overall.
Because the flexible packaging industry invests heavily in a sustainable future, she eventually added a sustainability guru to her board. She also added a female leader who could bring more diversity to the board. Then, she sought out a professional speaker, so she could continually hone her speaking skills.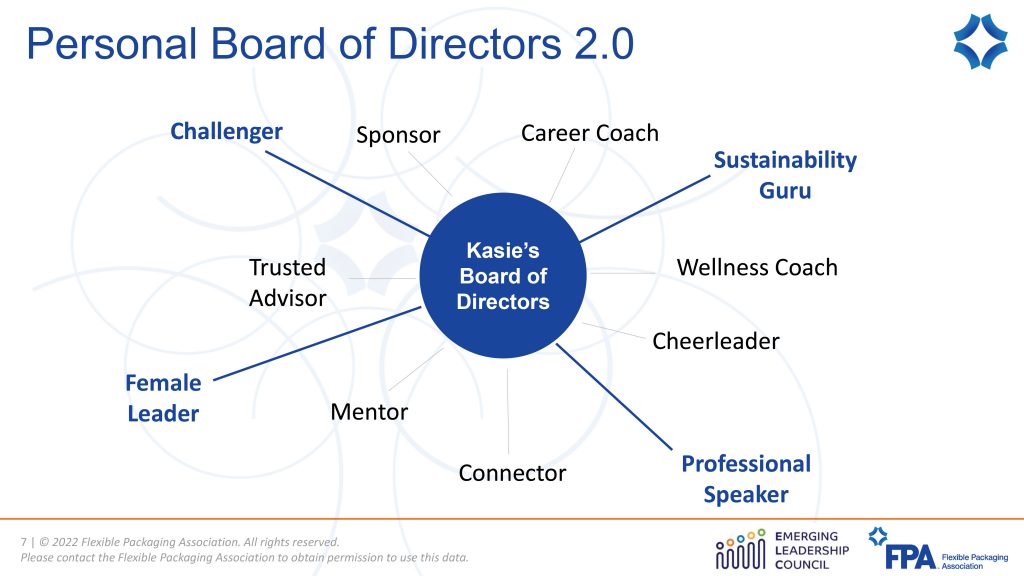 ---
Early in her presentation, she asks the college students how many of them believe having a mentor is important. All raise their hands. She then asks how many currently have a mentor, and only about half of them raise their hands. That provides Fairbarn an opportunity to discuss how career guidance is critical and that people need to be proactive in seeking mentors or a PBOD—not waiting for a college or company to do it for them. The sooner they start, the better off they will be, she tells them during the gathering in early July.
"Everyone thinks it's important, but a lot of people still don't have a mentor or one that they like or one who actually helps," says Fairbarn.
Seeking Board Members
When she decided to create a PBOD, she approached various people about joining her board, and many of them were at other companies or industries. It was important to get the right people who would commit, so a wide search allowed her to find people who could follow these guidelines, the same ones she suggests to the students:
Board members who will listen and inspire
Board members who will have the time
Board members who will provide mutual respect
Board members who will be open and honest
Board members who will ask questions to make you think
Board members who are genuinely interested in seeing you succeed
Some people were not willing to commit to those terms, which she says is OK. "It really has to be people who you can put a checkmark next to all these things," Fairbarn says, adding that she occasionally has had to make changes to her board. "Otherwise, it might not be the best fit. No harm, no foul. They might just be in a place where they do not have the time, and that is understandable."
She points out that she has both a cheerleader and a challenger on her board. The cheerleader is "someone who energizes you and leaves you feeling confident." And the challenger will play devil's advocate—someone who might not tell you what you want to hear but who helps you see various sides of a problem.
As she gained confidence that the PBOD was working, she added a new board member whom she calls a sponsor. This is someone in the higher levels of an industry—a key decision-maker who can vouch for your skills and aptitude and help create opportunities for you. While it might be difficult to find a sponsor, she suggests, the effort is worth it.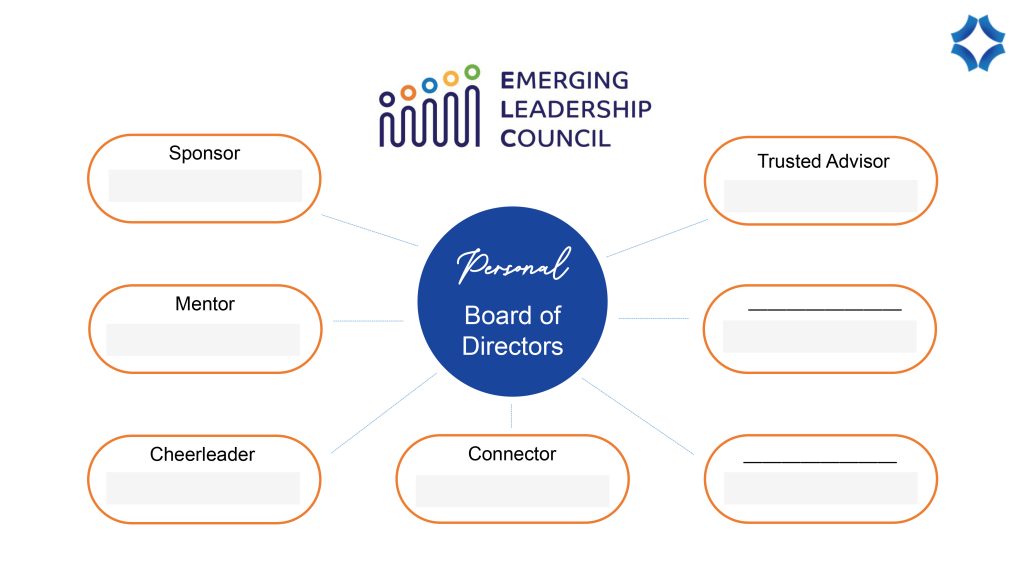 ---
During a question-and-answer session with the students, Fairbarn explains that she routinely connects with the various advisers, although it might be weekly with some board members and monthly or quarterly with others.
Another student wants to better understand how a PBOD can apply to students who have not yet started a career. Fairbarn, who holds a B.S. in packaging engineering from the Rochester Institute of Technology, suggests that one of the key takeaways is to understand that everyone is responsible for their own career growth but should take solace in knowing that people are willing to help—if you ask.
"You have more control than you think. Ultimately you are responsible for the decisions you make and where your journey leads you," she says. "But you are not alone."
---
Thomas A. Barstow is senior editor of FlexPack VOICE®.