Sustainability is more than a buzzword for flex­ible packaging companies. It is spurring a rush to create products that are reusable, recyclable, made entirely from recycled materials, or all of the above. But for many consumers, sustainability is an abstract concept that fails to resonate, according to Jolie Gutentag, an adjunct professor at Pepperdine University who recently completed her dissertation on sustainabil­ity as it relates to packaging and marketing messaging.
"As a result, they either don't purchase that product or understand what's happening to it or actually engage in sustainable behaviors," says Gutentag, who also is a sustainability marketing and strategy consultant with a background in consumer packaged goods at Nestlé and Procter & Gamble.
Her research found that marketing messages are more effective when they give consumers concrete steps they can follow, she says. "Claims that something is 'bio-based' are too abstract."
Flexible packaging companies have time to tweak their messages. But they also need to be sure the messages are supported by the infrastructure behind the products— and that the messages are being received. "I don't think people get that there is a way forward with plastics, that there is a way of having it be almost completely circular," Gutentag says. "But there are a lot of changes that need to be made, not only by the industry but also in the infrastructure of collection and recycling plastics."
Among the factors facing the industry is that during the COVID-19 pandemic, packaging became even more prevalent in people's lives. "As e-commerce and home delivery rapidly expanded, a myriad of packaging that once was managed in the back end of the store or the front end of a restaurant is now coming to our homes," says Frank Lawson, vice president of sales for Novolex, based in Hartsville, South Carolina.
Consumer Demands
Consumers want changes, according to research by experience management tech firm First Insight, which is based in Pittsburgh. A recent report by the firm found that 75% of consumers expect brands and retailers to be more sustainable, while 72% rank sustainability as important when making purchasing decisions.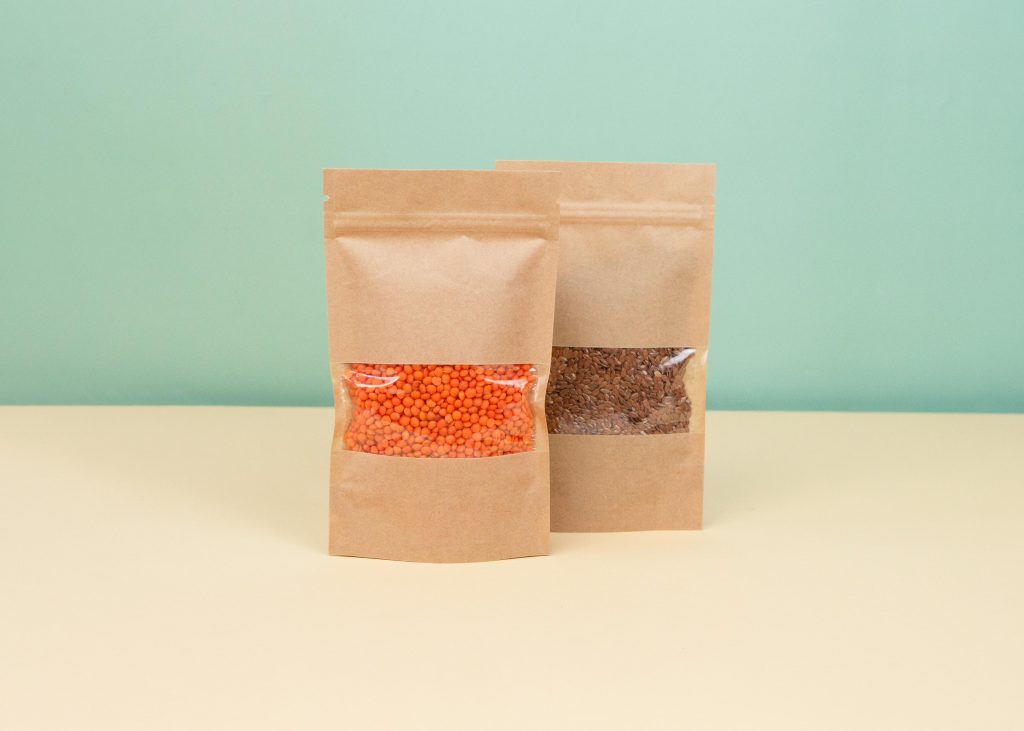 And more than two-thirds, or 68%, are willing to pay more for sustainable products, according to First Insight. "We've heard retailers and brands say that consumers won't pay more, but they clearly haven't been listening to their customers," says Jim Shea, First Insight's chief commercial officer.
However, consumers differ on what they define as sustainable, largely along generational lines, Shea says. "Boomers, Gen X, and Millennials all believe that sustainability is defined by the composition of a product, such as naturally harvested organic fibers or recycled materials. But Gen Z believes that sustainability is deter­mined by how it's made—the manufacturing process."
Even if companies are not 100% eco-friendly, consumers are interested in the progress they are making, which has implications for flexible packag­ing companies striving to meet sustainability goals. "Understandably, many executives want to avoid the appearance of greenwashing, but that doesn't mean that they should stay silent on their sustainability efforts," Shea says. "Saying nothing is just as bad as saying the wrong thing."
Messaging
Flexible packaging companies are focused on the engi­neering changes needed to make progress on sustain­ability, as well as improvements to the infrastructure for recycling. But they also are focused on the messaging around those changes.
"I expect the marketing aspect of integrating sus­tainability into flexible packaging companies' missions to accelerate in the next two years as companies work harder to really differentiate around their messaging and approach," says Kevin Grogan, CEO of TCG Legacy Printing & Packaging, based in Garner, North Carolina.
One recent notable campaign came from General Mills' brand Nature Valley™, which makes granola bars and other snacks, says David McLain, director of sustainability for Atlanta-based Printpack. Nature Valley™ enlisted movie star Zac Efron to tout that its granola bar wrappers are now recyclable. "If you want the consumer to now do something different, a little tiny notice on a package might go unnoticed," McLain says. "If you are telling them to do something different with it, there should be a corresponding educational campaign."
McLain also cited efforts to move past simply using resin ID codes, which he says became de facto indica­tors of recyclability, though that was never the intent of the codes. Arising in their place is the How2Recycle label, designed to give consumers a clearer idea of what they should do with a specific product.
The labels include instructions for preparing items for recycling, identifying which parts can be recycled, and offer four levels of recyclability: widely recycled, check locally, not yet recycled, and store drop-off.
The How2Recycle program was launched about 10 years ago, McLain says. But it has taken off since being adopted by major retailers Target and Walmart, which committed to using the label system on all store brands regardless of package recyclability.
As the recycling infrastructure becomes more robust, the labels on a given package will evolve, McLain says.
Information on recycling also is being made available through QR codes, says Rebecca Casey, senior vice president of marketing and strategy for Montreal-based TC Transcontinental Packaging. "Consumers want more access to this information."
Strides are underway in the recycling arena, partic­ularly at the state and local levels, says Allison Holzshu, vice president for product line management in the engineered materials division at Berry Global, based in Evansville, Indiana. "It is when more recycling services are made more widely available to consumers that recycling flexible packaging becomes a bigger part of the conversation."
Advances also are being made in materials as compa­nies race to meet deadlines imposed by major consumer brands that want packages that are fully recyclable, compostable, or made from recycled materials.
Holzshu notes that Berry Global forged several deals giving it access to recycled resin and other recycled content. "As customers begin to migrate to recycled solutions, their comfort level will grow in the technology and in Berry's ability to deliver them a product that achieves their performance requirements," Holzshu says. "As with many innovations, we expect exponential growth in this area over the next several years."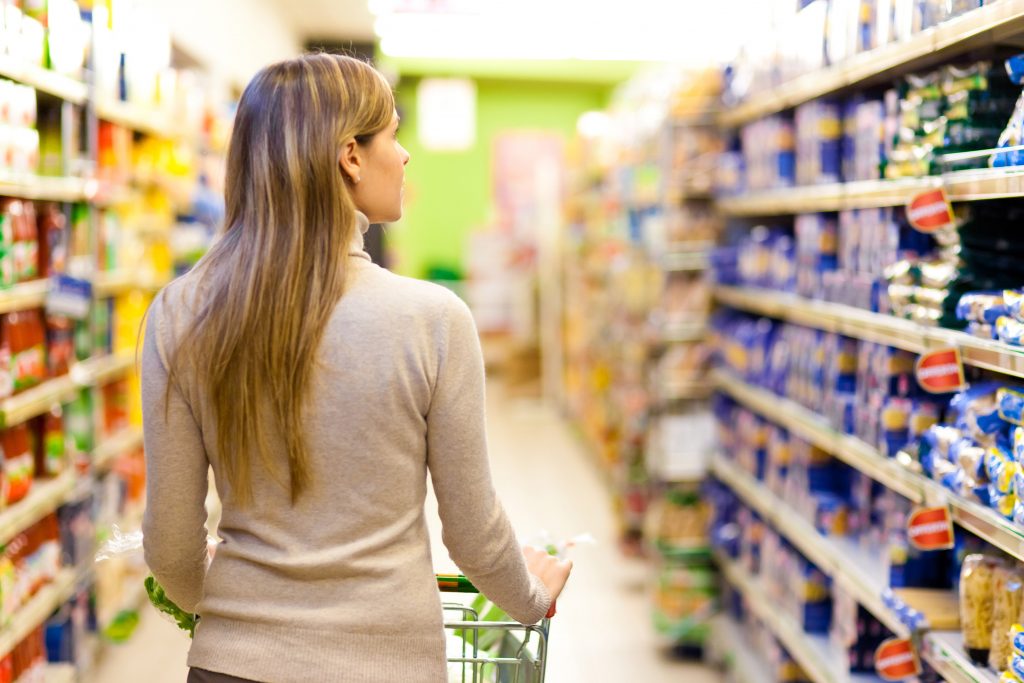 Some brands are paying more attention to compostable paper packaging as they look for sustainable solutions. Consumers tend to think of paper as more environmentally friendly, even though studies show plastic uses less water, produces fewer carbon emissions, and generates less waste during production. "Recyclable plastic is the better play for the environment, in my view, simply because of the lower carbon footprint," Grogan says. "But compostable paper will nonetheless play an increasingly larger role in the market going forward, as long the additives used to maintain shape and hold liquid meet consumer acceptance."
He noted the mixed success of shifting from plastic to paper straws. "Certainly, there was quite a bit of supply chain disruption and virtue signaling by some companies. If they were to try the same thing with plastic cups in that short of a time, they would have problems," Grogan says.
Flexible packages, which can be resealable, bene­fit from the drive to eliminate food waste, he adds. Given this, he also expects increased usage of modified atmosphere packaging for fresh fruits and vegetables. "The supply chain disruptions of the past year have only highlighted the need to add that extra line of defense for your goods before shipping them across the continent or country via over-the-road and intermodal carriers," Grogan says.
To ensure their customers have choices, several pack­aging companies offer paper-based products. Printpack, for example, partnered with Sirane, a United Kingdom-based leader in paper coating and paper-based packag­ing that expects to open a new pouching plant this year in the U.S.
In Europe, paper is gaining traction in areas such as pet treats, dry-fill snacks, coffees, and teas, McLain says. "There are places where consumers will say we prefer something other than plastic, and paper makes sense. And there are places where paper just cannot compare to the performance of plastic packaging—it can't meet the functional needs."
One area where plastic outperforms paper is in meeting the growing consumer preference for trans­parency—the ability to see the food inside a package, McLain says. "I would say that's going to be a question of consumer adoption."
Consumers also are increasingly interested in portability, that is, the ability to easily transport snacks, treats, or personal care products, says Evan Arnold, vice president of business development at Glenroy, Inc., based in Menomonee Falls, Wisconsin. "Utilizing flexible packaging can make the portability of those products more viable."
Brands also will be looking for ways to expand how their products are used, Arnold says. Examples include using flexible packaging to move a bottled beverage into a single-serve sachet, converting a jar of pickles into a smaller serving pouch, or transitioning cream cheese, peanut butter, or other spreadable products into a squeezable pouch. "These will all be trends that not only will further e-commerce and sustainability priori­ties but will also be trends that can set brands apart from their competition," Arnold says.
The upside is that brands are giving packaging companies multiple ways to reach goals for sustainabil­ity. "The breadth of 'how to achieve' provides a lot of flexibility and creative problem solving," Holzshu says. "Many new solutions-to-market will overlap, which makes innovating like putting together a three-dimen­sional puzzle. For those who thrive on challenges and opportunity, it's a great time to be innovating, working, and competing in the flexible packaging industry."
---
Joel Berg is a freelance writer and editor based in York, Pennsylvania.