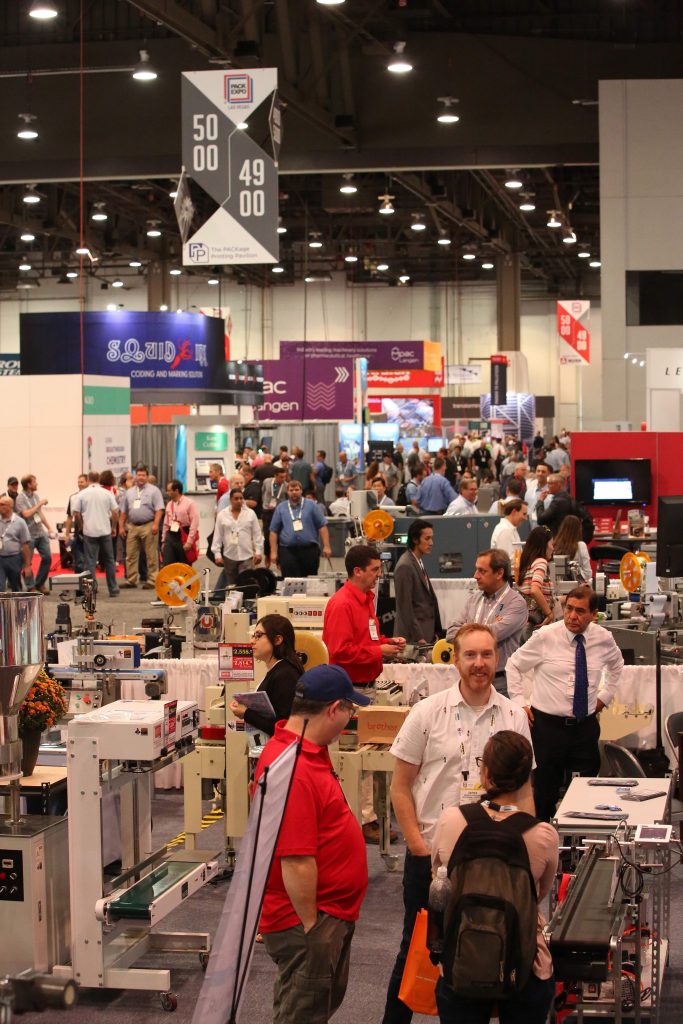 Years before the pandemic, manufacturers were struggling to find new workers, leading to innovative ways of using automation to replace jobs where it made sense. For workers, the opportunity to learn new skills to run and maintain the machines offered career opportunities and the higher pay and benefits that come with better skills.
Those dynamics were laid out in a 2019 report from PricewaterhouseCoopers and the Manufacturing Institute, the workforce and education partner of the National Association of Manufacturers (NAM). "Rather than taking jobs away from workers, the report's survey finds that most manufacturers see automation as reinforcing the need for distinctly human abilities," says an overview of the report from NAM released at that time.
Flash forward to the spring of 2021—more than a year into the pandemic—and the need for workers has only gotten more intense, including in the packaging and flexible packaging industries. This Sept. 27 to 29, PMMI will hold PACK EXPO Las Vegas and Healthcare Packaging EXPO 2021 at the Las Vegas Convention Center, where the issues of automation will be examined.
PACK EXPO Highlights Issues

"Advancements in automation, both machine and software, are moving manufacturing toward a smarter factory," says a news release from PMMI. "With this expansion comes such challenges as determining return on investment, finding skilled labor, and using internal resources to assess automation needs."
Those issues and others also are outlined in a PMMI infographic and white paper, Automation Timeline: The Drive Toward 4.0 Connectivity in Packaging and Processing.
"Many consumer packaged goods (CPG) companies rely on original equipment manufacturers (OEMs) and technology provider partners for troubleshooting, maintenance training, design and modification, installation and start-up, staff training and overall expertise," PMMI says. It adds that the expo will "foster strong partnerships in order to overcome automation challenges, implement low maintenance design, and improve the reliability of packaging and processing machines."
PMMI reports that automation levels in the packaging and processing industries are at 64% for automated equipment and 21% for semi-automated. "The white paper findings show that, although COVID-19 has impacted automation plans, manufacturers recognize that they can improve operations and the broader enterprise by expanding automation strategies and components," it also says. The changes add new challenges for companies that must better protect against cyberattacks, an issue that also will be explored during the expo.
Skills Gap Widens
The need for skilled workers will continue to accelerate throughout this decade, as noted by the U.S. Chamber of Commerce. The skills gap is wide: 60% of employers report that they have extended job vacancies, costing the economy more than $160 billion annually; and while 98% of colleges are confident that they are preparing students for the workforce, only 11% of business leaders agree, according to the chamber.
"Our economy is being rapidly reshaped by technology, automation, globalization, and other forces," Thomas J. Donohue, former chamber president and CEO, notes on the chamber's website, uschamber.com. "This transformation is creating opportunity, but it's also creating disruption—and with it, insecurity for many businesses and workers."
The insecurity is created by both a skills gap, where workers don't have the ability to do some jobs and a worker gap, where businesses can't find the workers they need.
Recent Report by Deloitte
A May report from Deloitte and the Manufacturing Institute indicates that the problems will only get worse. While the manufacturing industry lost 578,000 jobs during 2020, nearly 500,000 jobs have remained open during any given moment in a six-month period. By 2030, manufacturing in the U.S. is expected to have 2.1 million unfilled jobs, the report says, adding that the digital transformation "will likely continue to redefine work for humans."
The jobs in demand include machinists, welders and maintenance technicians, as well as jobs that require extensive technical training. During a survey conducted amid the pandemic, 57 of the manufacturing respondents reporting using advanced technologies—automating manual jobs—to redesign job tasks, Deloitte says. But the need for more workers will persist, it adds.
"Despite an influx of more than 2.7 million industrial robots in use worldwide—including fixed robotic arms, moving cobots, and autonomous-guided vehicles moving materials and finished goods—humans are still needed to help produce the vast majority of goods the industry makes worldwide," the report says.