Three judges in the annual packaging compe­tition sponsored by the Flexible Packaging Association (FPA) examine the wrapping of the Celebrate HerSHEy's Bar, a version of the iconic candy company's mainstay. The design set off the "she" in Hershey's as a way for its customers to honor the women in their lives for International Women's Day in 2021.
"This really has a strong shelf impact," says Jim Peters, a packaging consultant who is one of the judges. Peters wrote a book on packaging—Creating Value Through Packaging—and works as a marketing communications consultant focusing on the packaging industry. "I am a marketing guy, and they made the packaging a market­ing tool. They maintained the brand while catering to a niche. This is perhaps one of the best jobs I have seen in trying to appeal to a marketing niche."
Brian Ludwick, vice president, publisher, and brand director of the magazine Packaging Impressions, examines both sides of the Celebrate HerSHEy's candy bar. "This really is impressive," Ludwick says.
Ludwick, Peters, and Martin Golden of MH Golden Packaging, a packaging development consultant and an adjunct professor in the Rutgers University Packaging Engineering program, met in a conference room at FPA's headquarters near Annapolis, Maryland, last November to judge the 66th Annual Flexible Packaging Achievement Awards Competition. Since 1956, the contest has showcased the industry's innovations.
At their meeting in the fall, the judges moved from entry to entry, looking at 100 packages that were stacked along tables on three sides of the square room. Over two days, Peters, Ludwick, and Golden eventually chose 27 entries to receive a total of 43 achievement honors that were a mix of Gold and Silver Awards. Four months later, on March 23, the contest winners were recognized as part of the FPA's Annual Meeting in Bonita Springs, Florida.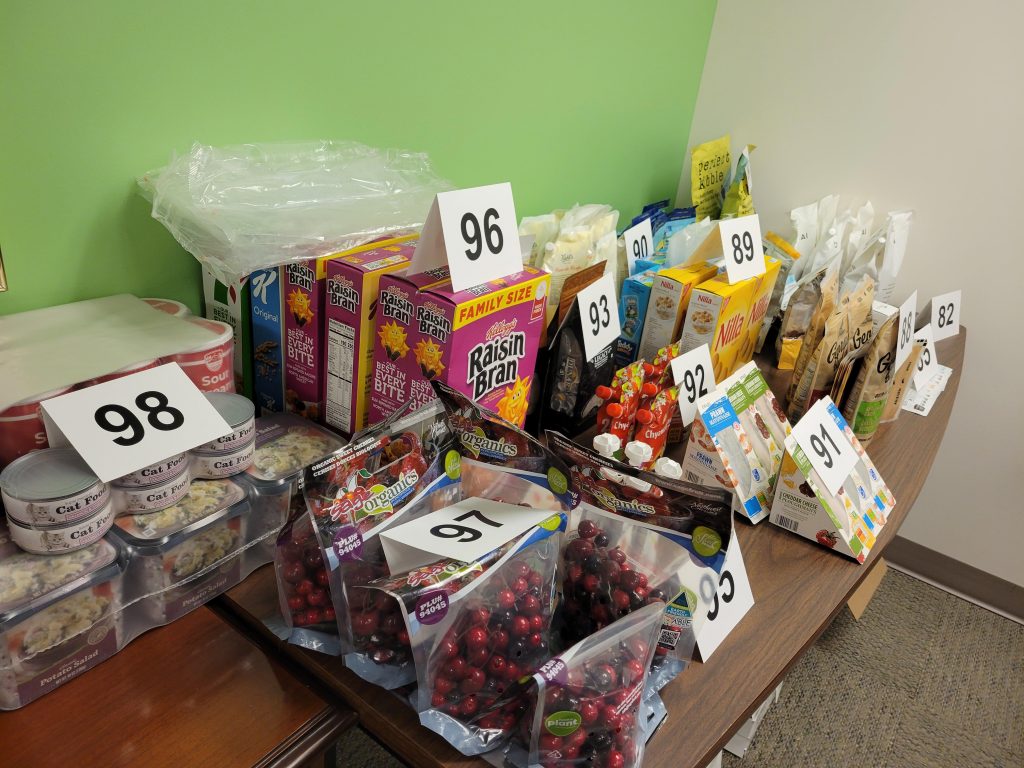 The winning entries—some of which are featured in the FlexAppeal® and FlexForward® portions of this edition on pages 26 and 28—first had to get past the judges. They didn't know the manufacturers at the time—the contest is designed so that the entries are anonymous—but the packaging for the Celebrate HerSHEy's bar was done by Printpack at its Villa Rica, Georgia, digital plant. Printpack was chosen for a Shelf Impact Gold Award.
In early 2021, Printpack's graphics, digital, and marketing teams worked with the marketing and inno­vations teams from Hershey's to develop the limited-edition wrappers, says Jim Gianakas, Printpack director of national accounts whose team is located near the Hershey's headquarters in Pennsylvania. "It was a pretty collaborative effort between Printpack and Hershey's," Gianakas says. "It was a unique and innovative project."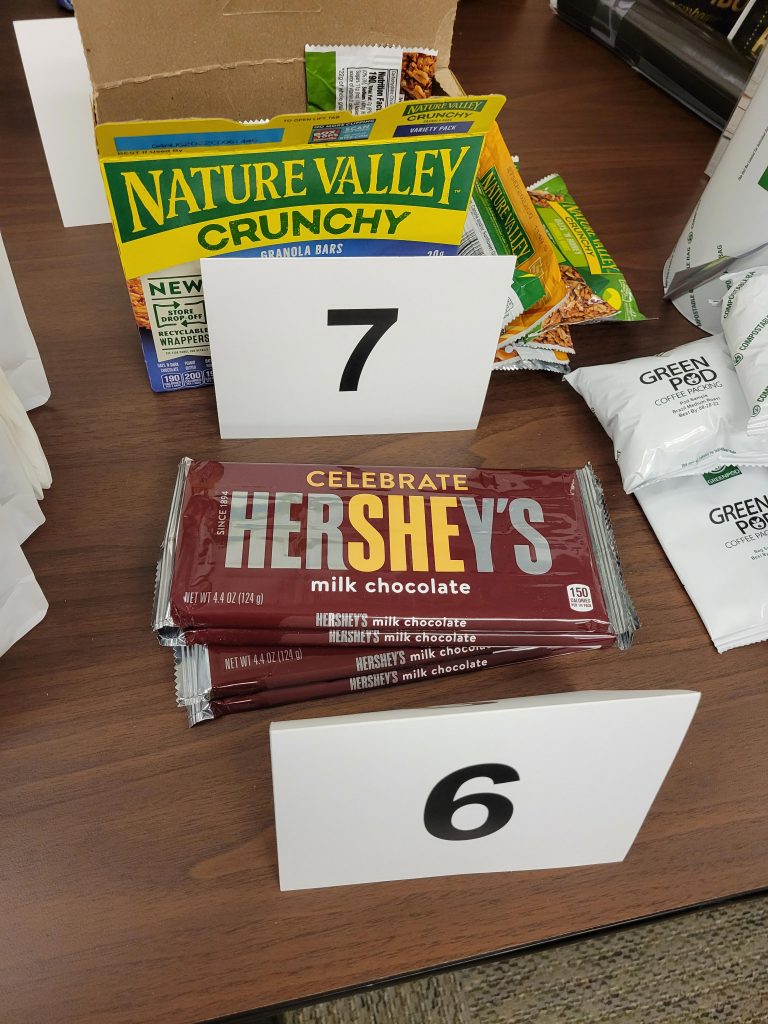 On March 8, 2021, which was International Women's Day, Hershey's workers handed out the candy bars to the first 1,000 visitors at each Hershey's Chocolate World location—Hershey, Pennsylvania; Times Square in New York; and Las Vegas. The effort was a marketing success, garnering considerable media attention and social media exposure, according to the entry form. "Thousands of people walk through our doors at Hershey's Chocolate World every day and create lifelong memories," says Suzanne Jones, vice president of The Hershey Experience in a prepared statement after the event. "We couldn't think of a better place to put a smile on a face through the simple gesture of 'Celebrating SHE' and honoring all the women in our lives by giving out these limited-edition chocolate bars."
FPA Award Dinner
The Highest Achievement Award, which wasn't announced until the FPA Welcome & Achievement Award Dinner in March, went to Vonco Products, LLC, for its EnteraLoc™ entry that is made at its plant in Trevor, Wisconsin. According to FPA, the Highest Achievement Award is evaluated by the judges as possessing overall packaging excellence, significant attributes in all award categories, and contributing the most to the advancement of the industry.
EnteraLoc™ is a patented device intended for tube-fed patients, according to the entry form from Vonco. In addition to the highest award, Vonco also won Gold Awards in expanding the use of flexible packaging, pack­aging excellence, sustainability, and technical innovation.
While exploring over 16 product development categories where Vonco could make a difference, the company identified the prominence of enteral feeding, says Kyle Vlasak, Vonco's vice president of sales and marketing. "With over 1 million tube-feeding children and adults worldwide at any one time—either temporarily for healing or a permanent delivery of nutrition, and not including hospitalized tube-feeding COVID patients on respirators—this is a game-changer for the multi-billion-dollar nutritional tube-feeding space," he says.
Launched in 2021, the package was developed over a three-year exploration and development period includ­ing the initial FDA 510(k) approval as a medical device, Vlasak says. "Vonco learned that today's nutrition and hydration process for tube-feeding patients promotes undernourishment and dehydration—a messy process that includes bottles, cans, or Tetra Paks, along with measuring cups, syringes, gloves, and plenty of towels," he explains. "The solution you see today is a ground­breaking 510(k) enteral device that sets the bar for future direct-connect delivery of nutrition—blended and non-blended, no mess, simple, safe, on-the-go, direct-connect."
As for sustainability, he also says, EnteraLoc™ min­imizes packaging by up to 60%, while eliminating the need for disposal items such as syringes and towels.
Sustainability
During the contest evaluations in November, the judges noted that some entries clearly try to meet sustainability goals but perhaps aren't realistic in gauging consumers' behaviors. For example, one wrapper for a health bar touts the recyclability of the wrapper. However, the consumer would need to clean the wrapper and then take it to a store drop-off center. "The consumer is not going to clean it," Golden says.
Ludwick calls the wrapper a "fair effort," then quickly adds, "But it is not realistic in actual functional­ity. … If it doesn't work, it doesn't work," Peters says.
The judges note when companies hit the right mark. A Gold Award for Sustainability and a Silver Award for Packaging Excellence went to American Packaging Corporation (APC). When considering the entry—Lamb Weston Alexia Bio-based packaging—the judges discussed how greenwashing is an issue that the industry must pay attention to but that the packaging for the Lamb Weston product did a good job of not overstating the environ­mental impact, while also highlighting the attributes. The package is made at APC's plant in Story City, Iowa. "The film used in the packaging of this product is partially made from plant-based starches," according to the entry form.
Shelf Impact and Printing
Other Gold Awards were given out in categories for shelf impact, as well as printing. Emirates Printing Press, L.L.C. (EPP) won a total of three Gold Awards in those categories, with the judges often commenting during the judging process about the expert printing quality of EPP's entries. "It's just beautiful," Ludwick says, as he examines the Mazaya Zesty Lime Stand-up Pouch,which later was identified as being produced by EPP. "It has a little bit of that 'wow' factor."
The pouch also won Silver Awards in printing and shelf impact, with EPP taking Gold Awards with several other entries, including the KITKAT® Mini Moments 3D Recyclable Pouch. "My goodness," Ludwick says when judging the KITKAT® entry last fall, "this is a gorgeous package. They submit really good stuff."
The candy bars are marketed in the Middle East/North Africa region, and EPP worked closely with Nestlé to develop the packaging, says Samuel Natarajan, EPP's chief operating officer. "Every job is a challenge putting all the efforts together to excel," Natarajan says, adding that the packaging was devel­oped in January 2021. The competition, he says, offers a chance to showcase the company's efforts. "When we win, it is fulfilling."
To get to that final product, EPP worked on a set of guidelines issued by Nestlé, Natarajan says. "EPP provides a fingerprint profile based on which color sep­arations are created by Nestlé's central design agency," he explains. "Upon receipt of the separations, EPP submits the GMG proof for graphics and text for the Nestlé KITKAT® brand manager's approval. "
Upon approval, cylinder proofs are cross-checked with the approved GMG proof, and a final date is set with the Nestlé brand team for the final press approval, he added.
Because the process is based on the guidelines, the color matching and the rest of the process take shape easily, Natarajan says.
Speaking generally about shelf presence, Golden says that shelf impact remains extremely important today, including what attracts the customer's eye, whether it is retail or e-commerce. "The packaging is the silent sales­person," he says, adding that the technology has evolved immensely and will continue to do so. "However, it's not silent anymore with the consumer being able to interact with the package."
Peters notes that printing has evolved tremendously during his long career and the high quality translates well to the shelf. The concept of "billboarding"—or the design of packaging so that the visual impact spreads across a larger surface area when packages are grouped together on a shelf—also was at play, he says.
"My focus in packaging is on shelf impact, and I saw a lot of entries where designers really got the idea of billboarding and leveraged that into great visibility. There were some really well-done flat-bottom bags in particular," he says. "Digital printing is one area that's growing, and what we saw in the competition were some examples of going beyond the 'variable data' level. Obviously, digital handles variable data well. Beyond that, we saw a few entries where digital went further—it opened up wider graphic options that couldn't be done with more traditional technologies."
---
Thomas A. Barstow is the senior editor at FlexPack VOICE®.