Flexible packaging companies may have been hoping this year would bring relief to a stubborn shortage of aluminum foil. However, relief does not appear likely anytime soon.
Economic and political events are continuing to come together in ways that hamper supplies of aluminum foil, a critical component in flexible packaging for food and medicine, among other products. The latest blows include constraints on supplies from Russia—a major aluminum producer—stemming from the country's invasion of Ukraine.
At the same time, demand is rising from both traditional and new users. Aluminum foil, for example, goes into lithium-ion batteries for electric vehicles, which have become hot commodities as gas prices soar. Medical needs, meanwhile, have risen due to the COVID-19 pandemic.
On top of it all, aluminum is under the same pressures as other commodities working their way through the economy—prices are rising, transportation has been costly, and skilled workers are hard to find. "It has been extremely challenging," says Dhuanne Dodrill, CEO of PAXXUS, Inc., based in Addison, Illinois. "However, with careful planning and a lot of communication, we have been able to minimize supply disruptions."
Supplies Down
For Jeffrey Huber, director of corporate purchasing for American Packaging Corp., headquartered in Columbus, Wisconsin, the current shortage of alumi­num foil has its roots in events from the early 2010s, when several U.S. plants closed amid a flood of cheap imports from China.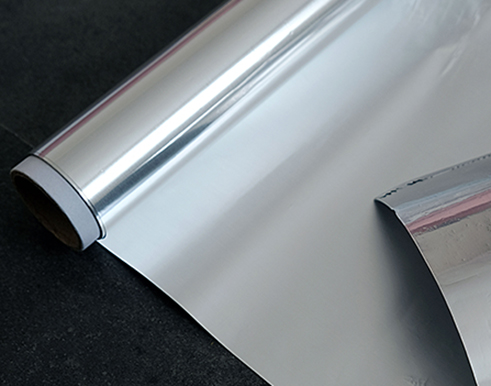 Under President Donald Trump, the U.S. countered with Section 232 and 301 tariffs and other measures in 2017 after the U.S.-based Aluminum Association (on behalf of JW Aluminum) successfully filed for antidumping and countervailing duties against imports of light-gauge packaging foil originating from China. Despite the effort to protect them, however, domestic supplies of aluminum continued to shrink. To find what they needed, buyers turned to countries other than China, though China remains one of the world's biggest producers.
The economywide supply chain issues added to the problems over the past year, extending the time it takes to get the product delivered. But there also have been issues specific to the aluminum foil industry.
To curb carbon emissions, China imposed restrictions on energy production, which curtailed the production of aluminum and other energy-intensive metals, indus­try executives note. Production was further crimped last fall by an explosion at a leading aluminum factory in Yunnan, which smelted 300,000 tons of aluminum per year. Not only is production down in China, but demand there is up.
European producers, meanwhile, cut back on produc­tion due to rising natural gas prices. Energy is a major component in aluminum production.
Sanctions on Russia, which accounts for roughly 6% of the world's aluminum production, meant additional disruptions. In March, for example, Australia banned imports of alumina and aluminum ores to Russia, designed to limit the country's capacity to make alumi­num. In announcing the move, Australia said it provides up to nearly 20% of the alumina Russia needs.
Prices Up
Given the dearth of supply, it is no surprise that prices have been rising.
Depending on where it is from and where it is going, a container load of imported foil to transport to a U.S. converter has shot up, Huber says. And, he adds, trans­portation is not easy, given the shortage of containers and trailers.
The prices are further complicated by tariffs. According to research by the Beer Institute, a trade group based in Washington, D.C., aluminum producers have been adding in costs of tariffs to their prices even when the end product is not subject to tariffs. The extra cost to the U.S. beverage industry was more than $1.4 billion between March 23, 2018, and Feb. 28, 2022, according to the research, conducted by HARBOR Aluminum, a market research firm based in Austin, Texas.
And while the tariffs originated during Trump's term, the economic cost is continuing to grow under President Joe Biden, who took office in early 2021, according to the Beer Institute report. A third of the extra costs, or nearly half a billion dollars, were paid in 2021 alone. The U.S. Treasury collected 3% of that total as actual tariffs. "All end users buying aluminum are facing this issue," says Alex Davidson, director of public affairs for the Beer Institute.
Adapting
In the face of rising prices and tight supplies, leaders of flexible packaging companies say they are doing what they can to accommodate their customers.
"The aluminum foil shortage has high visibility," Dodrill says. "So, these increases do not come as a sur­prise to customers. The bigger challenge is simply being able to stay ahead of the increases."
Where possible, companies have been exploring alternatives to foil, though it is not always possible in products approved for use with health care and food. "Since these are regulated industries with strict guide­lines and specifications, we have been very mindful to cover those types of customers with the specified raw materials," says Paul Harencak, vice president at LPS Industries, LLC, in Moonachie, New Jersey. "For non­regulated products, we have a clause in our raw material specifications that specifies a certain product or its equivalent. That equivalent must go through a rigorous qualification prior to being approved for general use."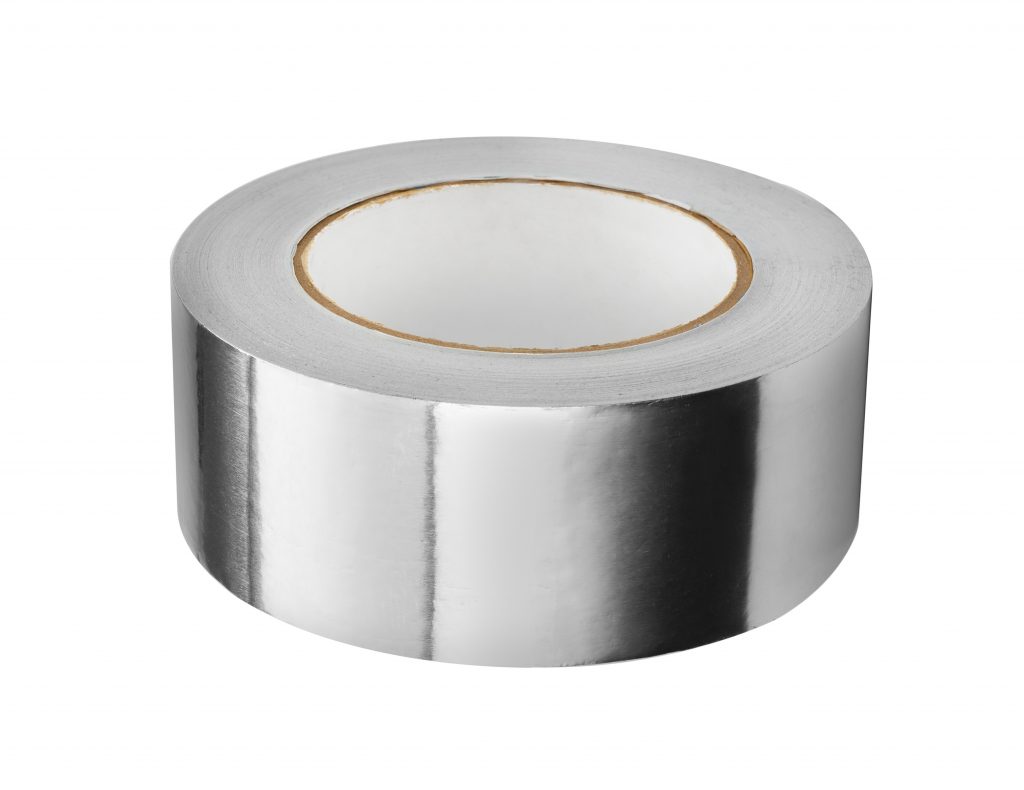 LPS has been successful at finding an array of sources for aluminum to ensure it can deliver on customer requests. However, tight supplies are impacting the ability to bring on new customers, Harencak says. "Being able to find adequate raw materials to maintain our current customers has been difficult but doable," he says. "Being able to find additional raw materials for increases for current and new customers is a struggle. So, it could potentially limit sales and market share growth."
Anticipating problems this year, American Packaging signed contracts with multiple sources of foil, both for­eign and domestic, Huber says. Nonetheless, the compa­ny's product development engineers have been working more aggressively on foil replacement strategies for new business opportunities in areas that traditionally would have called for foil, Huber says. "New business that comes to us that demands the use of foil, we are unable to serve in the short term," he says. "But we are work­ing them into our longer-term plan as long as there is a stocking agreement with the customer."
Policy Solutions
While the shortages predate the tariff wars of recent years, tariff-related rules continue to pose obstacles.
Chief among them is the Section 232 exclusion process, a portion of U.S. trade law that allows compa­nies to buy imports exempt from the 232 tariffs if they can prove there are no domestic sources or insufficient domestic supplies. Critics argued that the process for securing so-called exclusions has been slow, opaque, and unpredictable. They also argue that imported light-gauge foil is no threat to U.S. national security, the protection of which is the intent of the Section 232 tariff process.
"The exclusion-filing process is a burden on convert­ers that should not exist," Huber says. He argues that there is insufficient domestic production of light-gauge aluminum foil for tariffs to protect and that protecting domestic light-gauge foil has never been the intent of the Section 232 tariff process anyway. "If Chinese foil were opened back into the market even at reduced rates, foil would once again be a reasonably priced and a viable longer-term solution for converters, with sufficient supply to meet available demand."
In response to the concerns, the Biden Administration has been exploring potential changes to the Section 232 process. Officials in the U.S. Department of Commerce kicked off the process in February 2022 with a request for comments.
At the time, the agency noted that its Bureau of Industry and Security fielded more than 382,000 exclu­sion requests and made decisions on more than 369,000. The average request was processed in 43 days if no one objected, the agency says. If objections arose—say from a supplier that argued there was a domestic source—the process took an average of 98 days.
Nearly 100 companies, trade groups, and other entities weighed in during the comment period, which ended in late March. While some praised the exclusion process as effective, others were highly critical. As of mid-April, regulators had not moved forward with any changes to the process for Section 232 exclusions.
The tariffs themselves also pose a burden, Dodrill adds. "Removing these barriers to allow more ready access to the limited supply of aluminum foil should be a priority."
The Future
Flexible packaging companies worry that if the current shortage continues, it could pose even greater problems.
"Should there be no 'normalization' or easement to the supply chain issues, we could see potentially higher prices and longer lead times due to delays in getting raw materials," Harencak says. He also warns there could be shortages of certain products.
High prices are not the only trouble spot. Huber says companies that have not prequalified alternatives to aluminum foil run the risk of lost sales and empty shelves. "The future of light-gauge foil availability is very questionable and already extremely tight," Huber says.
Given the war in Ukraine and other recent shocks to the market, tight supplies show few signs of easing up, Dodrill says. "Best case is the end of next year, but I think that is probably optimistic," she says. "I will be thrilled to be wrong and have it improve sooner."
---
Joel Berg is a freelance writer and editor based in York, Pennsylvania.