Editor's Note: Through 2022, FlexPack VOICE® will feature a short profile on a member of the FPA team based in Annapolis, Maryland. This is a way for you to get to know those you work within a more personal way. Dani Diehlmann, FPA vice president, communications, is the next person in this occasional series.
---
FlexPack VOICE®: Tell us a little bit about yourself.
Dani Diehlmann: I was born in Washington, DC, and have spent my entire life in the Maryland/DC/Baltimore area. I graduated from the Notre Dame of Maryland University (formerly the College of Notre Dame of Maryland) in Baltimore, with a BA in history and a minor in communication arts.
FPV: What was your career path and how did you end up at FPA?
DD: In 2020, I celebrated my 20th anniversary with FPA and have loved every minute of it. Packaging is such an integral part of our lives that most people don't even think much about it. I know I didn't until I started working at FPA.
I stumbled into the packaging industry by accident, like so many others. I was right out of college looking for a job and found a listing in the local newspaper classified section. I applied, interviewed for the position, and the rest is history.
FPV: Talk a little bit about your duties with FPA. What do you like best and what are some of the challenges going forward?
DD: I'm currently the vice president, communications, for FPA. When first I started with FPA, I was the administrative assistant and, through hard work and dedication, rose through the ranks of the association. My previous roles included database administrator, membership coordinator, events and meetings director, and most recently, director of communications.
In my role, I wear many hats and often have to swap them out at a moment's notice. My key duty is to promote the association and the environmental benefits of flexible packaging to a wide audience, including consumer packaged goods companies, consumers, retailers, legislators, non-governmental organizations, waste management companies, and other industry associations.
As part of my promotion to vice president, communications, I will be overseeing the FPA Business & Economic Research program. I'm really excited about this because FPA and the Business & Industry Research (BIR) Workgroup are working on a complete overhaul of the program. I am excited to help ensure that our reports deliver the critical industry data and insights important to our members.
I supervise the production and content development for most of FPA's printed materials, including reports, brochures, pamphlets, booklets, newsletters, and marketing materials. I also oversee the advertising and public relations campaigns and serve as PR and marketing liaison to members and third-party communications firms. I also work with our marketing agencies to help grow FPA's social media presence.
I was thrilled to be involved with the creation of our magazine, FlexPack VOICE® and the ongoing management of it.
I also run the annual Flexible Packaging Achievement Awards Competition, which is my favorite time of year. The competition is among the most respected in the industry and focuses on new technologies, processes, printing techniques, and sustainability for the flexible packaging industry. I always love unpacking the package samples to see first-hand the latest and greatest innovations for the industry.
FPV: What do you like to do when you are not working?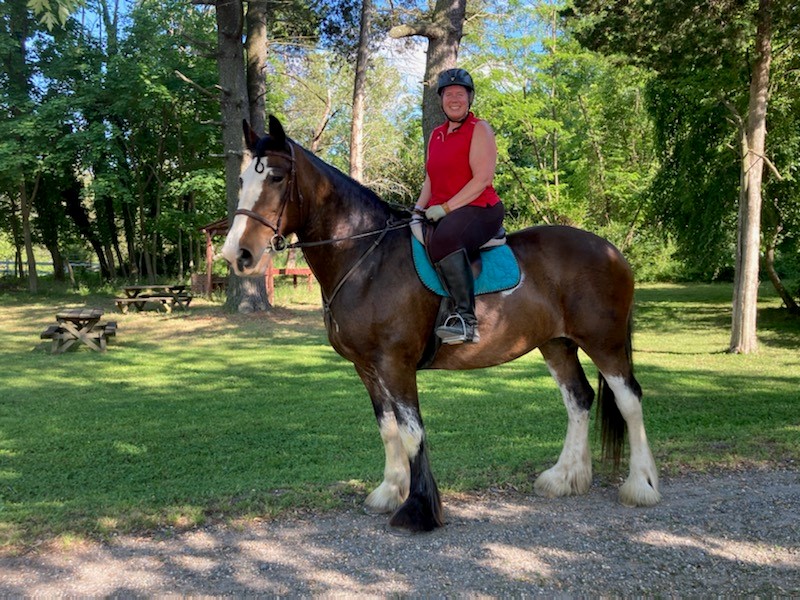 DD: I'm an avid equestrian and have been riding hunter/jumpers for over 30 years. Although retired from the show ring, I still help to train and exercise horses. When I'm not at the barn, you can find me at the beach or somewhere near the water, reading, or spending time with family and friends. I'm also a Disney fanatic and love all things Disney.

I was a history major in college, so I love visiting historic cities, locations, or museums and learning about the backgrounds and events that happened there. I'm also full of useless bits of knowledge that make me a great trivia team member.
FPV: Anything that you would like to say about your family?
DD: I live in Crownsville, Maryland, with my three rescue fur-children—Kristof (not named after Disney's Frozen's Kristoff), Princess, and Mollie.
FPV: Anything that you would like to add that we didn't think to ask?
DD: Since joining FPA, I've become a packaging nerd. There's no such thing as a quick trip to the store anymore, as I'm always looking at the shelves to see new and different product packaging. My friends and family don't like to go shopping with me anymore.