FPA recently joined forces with The Recycling Partnership (TRP) with its Film and Flexibles Recycling Coalition, which works collaboratively to identify and scale ways to collect more film and flexible packaging. As a leading national force for improving recycling, TRP drives measurable sustainability through the following: grants, technical assistance, and tools; research, measurement, and best practices; partnerships; and scale.
TRP creates improvements through leveraged seed grants, partnerships, and its extensive reach to spark commitment, investment, and standards across the system. Whether working with local governments, national brands, or industry leaders, TRP creates tools and opportunities for assistance and guidance with operations and outreach. It also is well known for its approach and ability to bring together people from across a multitude of sectors, issues, and cultures.
Approximately 50% of flexible packaging can be easily recycled through in-store drop-off programs such as the Wrap Recycling Action Program (WRAP) that is available in over 18,000 major grocery and retail stores. Consumers can also use TerraCycle's database to find nearby drop-off locations for recyclable flexible plastic packaging (FPP) and can find additional recycling instructions through How2Recycle, a standardized labeling system that clearly communicates recycling instructions.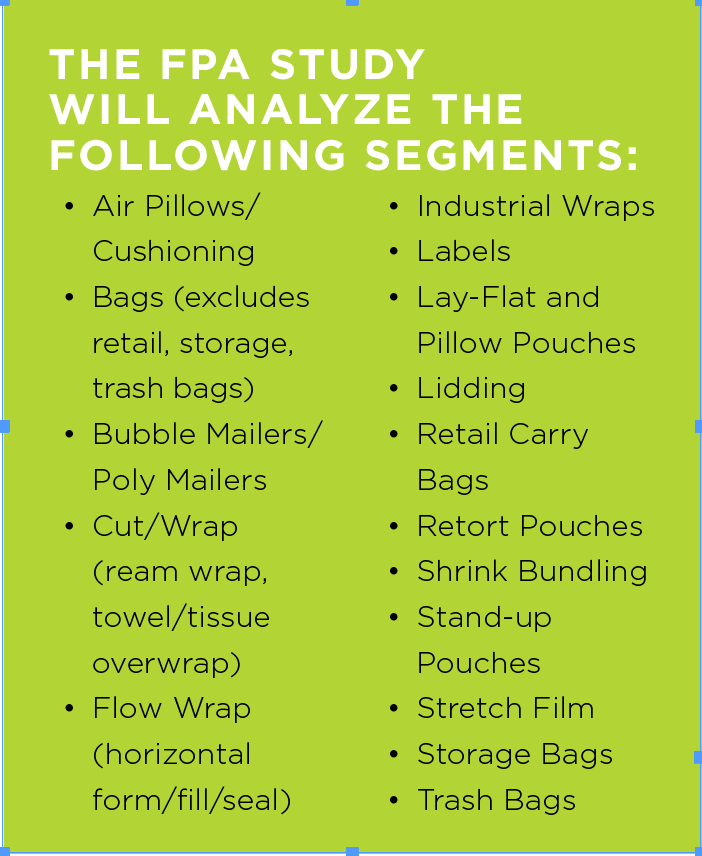 The Hefty® EnergyBag® program is another effort FPA partners with that's designed to complement current recycling efforts and establishes a way to collect hard-to-recycle plastics at the curbside. Where the program is available, participants can purchase the program bags at their local store. They fill the Hefty® orange bags with acceptable, hard-to-recycle plastics, then tie up the full bag and place it into a curbside recycling bin/cart. A recycling truck picks up and delivers the bags to a material recovery facility (MRF) where the orange bags are sorted out and sent to a facility for use as valued resources. Currently, the program is available to more than 700,000 households in 13 communities in Georgia, Nebraska, and Idaho.
FPA is also involved with Materials Recovery for the Future (MRFF), an industry collaborative whose research demonstrated that FPP can be collected, sorted, and baled at an MRF through curbside recycling programs. Now housed under TRP, its recent pilot program was performed in partnership with J.P. Mascaro & Sons at the TotalRecycle MRF located in Birdsboro, Pennsylvania. Four of the five sortation performance goals established for the pilot were realized; progress toward the fifth goal continues.
Even with these recycling efforts underway, more progress is needed to move the industry forward with flexible packaging to be aligned to a circular economy framework. There is no single solution that can be applied to all communities when it comes to the best way to collect, sort, and process flexible packaging waste. Viability is influenced by existing equipment and infrastructure; material collection methods and rates; volume and mix; and demand for the recovered material.
TRP's Film and Flexibles Recycling Coalition is working to advance the recycling of film and flexibles through a three-part plan:
gather data on the impacts of available collection methods;
assess the most promising technological interventions and pilot new interventions; and
implement national interventions to drive the recycling of films and flexibles.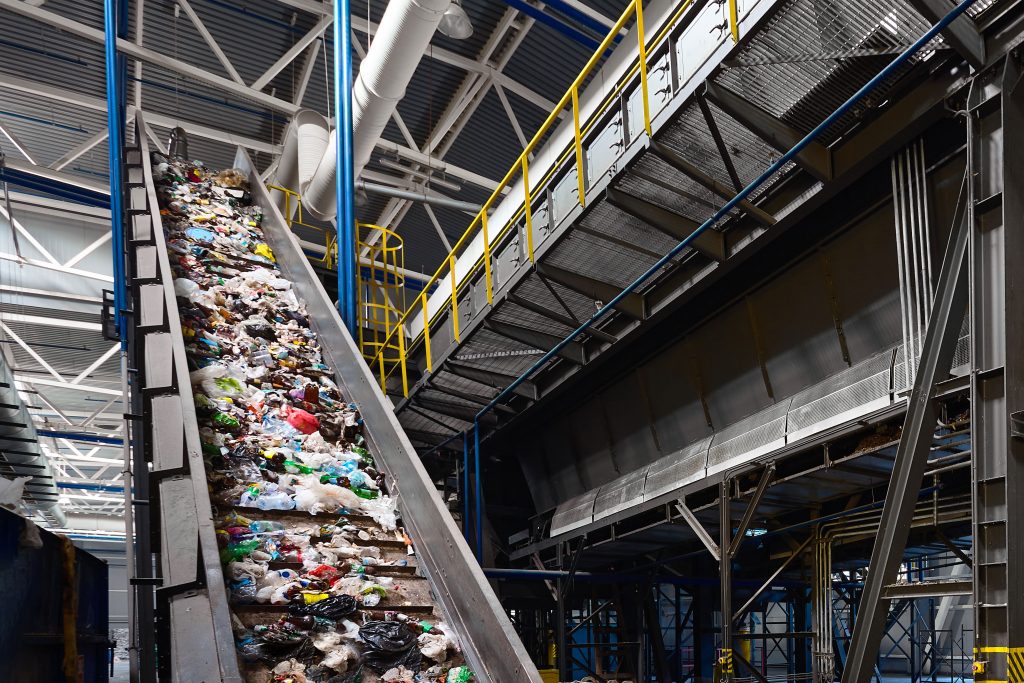 To support the TRP partnership, FPA is conducting a market profile of flexible packaging formats in the United States by volume, revenue, and substrates. PTIS, LLC is conducting the study and will provide a comprehensive list that includes flexible film packaging formats, current available estimated volumes in U.S. dollars and pounds, substrate descriptions, manufacturing processes, the most current compound annual growth rate, as well as the opportunities within each packaging format. This will be an update to their earlier "Market Profile Analysis Report" that was published in 2012.
For the study, PTIS will provide a common understanding/definition of product categories for all segments identified in the report by various ways, including reviewing government data on categories, if available; utilizing FPA data/reports such as the "State of the Flexible Packaging Industry Report," Euromonitor International data, and other reputable sources; leveraging articles and other internet sources; and surveying FPA members. PTIS will take the data from the 2012 report and update it to 2019 as the newest base year, the latest year data is available.
The focus of the report will be U.S.-based and include:
The market size and usage within each category
Volume and revenue-based data for the broad categories
Composition by the materials used for the formats
Category overviews and forward-looking trends
High-level COVID-19 perspective
Consumer goods/retail products/food and beverage/medical categories
For easy reference, the profile of each structure will be broken into separate chapters and include:
The composition of the format
The major markets in which the format is used
Growth patterns divided into historical, current, and future
Additional insights on overall trends
Developing end-of-life solutions for FPP is a work in progress, and FPA's partnerships with other manufacturers, recyclers, retailers, waste management companies, brand owners, and other organizations are helping to make strides toward total packaging recovery. The flexible packaging formats market profile will help to identify the volume, revenue, and substrates of FPP for an accurate picture of how large the industry is and the scale of the recycling infrastructure that is required to process FPP.
---
Dani Diehlmann is communications director at FPA.