As one of the fastest-growing segments of the packaging industry, flexible packaging combines the best qualities of plastic, film, paper, and aluminum foil to deliver a broad range of protective properties while employing a minimum of material.
Typically taking the shape of a bag, pouch, liner, or overwrap, flexible packaging is defined as any package or any part of a package whose shape can be readily changed and can be used for consumer and institutional products and in industrial applications to protect, market, and distribute an array of products.
The Flexible Packaging Association's (FPA) recent Flexible Packaging U.S. Market Profile and Segmentation Report provides a profile of the U.S. flexible packaging market size (both in volumes and revenue) and composition by material for various flexible packaging categories including bags, wrappers, stand-up pouches, retort pouches, lidding, shrink sleeves and labels, shrink wrap, stretch films, retail carry bags, storage and trash bags, and medical packaging. The report was developed by PTIS, LLC and the primary authors are Dave Benzschawel and Danny Beard, who have more than 75 years of combined experience in flexible packaging. PTIS is a respected consulting agency in the U.S. made up of numerous leaders and consultants with specific areas of expertise in all facets of packaging.
The methodology for compiling the profile came from several different sources that included industry experts, publications, and industry analytics. While market studies were used for reference, the majority of the information came from industry experts knowledgeable about the various market segments. It is important to note that the report covers the year 2019—before the pandemic began. Future projections are based on growth estimates for the end-use markets, current industry dynamics, and some of the known effects of the COVID-19 pandemic. For instance, current dynamics include the increase of e-commerce, home deliveries, and in-home prepared foods that occurred in 2020.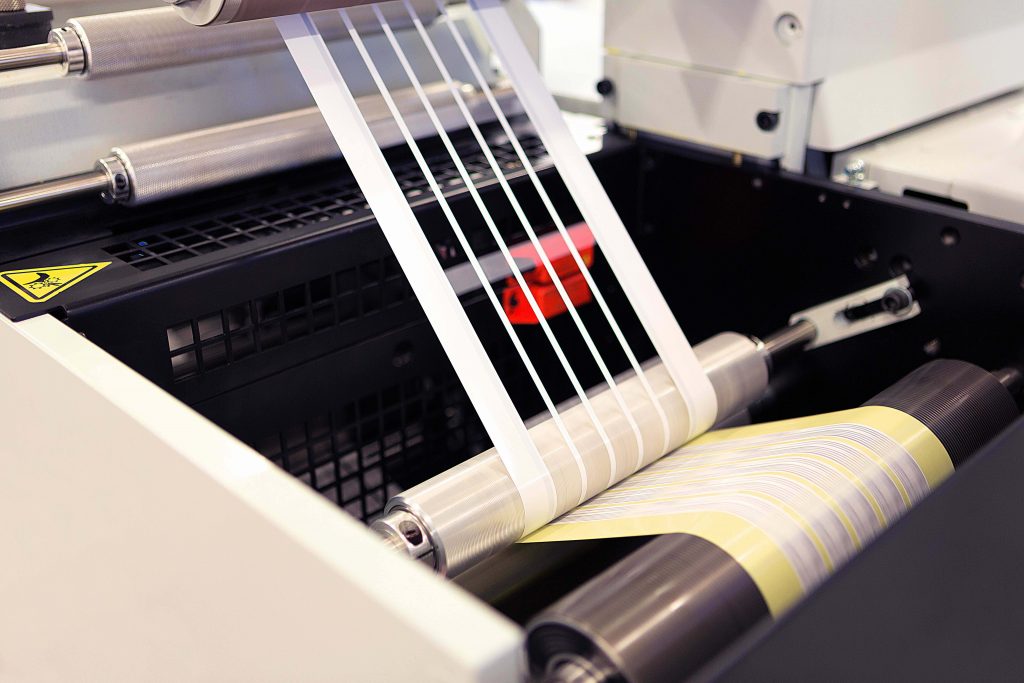 Overall, the U.S. flexible packaging industry experienced steady growth over the past decade, with a few notable exceptions. Global manufacturing capacity continues to expand in China and India, while the overall sales of U.S.-produced materials remain strong. Industry consolidation continues to create larger companies with more assets while adding limited capacity as these companies join forces to integrate their businesses.
The Plastics Industry Association (PLASTICS) indicated that growth for all plastics in the U.S. was at a compound rate of 2.1% from 2012 to 2019. The dollar/tonnage volumes may be slightly different in the packaging industry because of the mix of products and the absolute size of the U.S. flexible packaging market. The report findings indicate that the flexible packaging market has been growing faster than the plastic market's total growth.
The report estimates the U.S. flexible packaging market at 25.25 billion pounds and worth $34.8 billion for 2020. In aggregate, from 2012–2019, the value of the U.S. flexible packaging market grew at a compound annual growth rate of 3.4%. The segments that experienced high growth rates included stand-up pouches, flow wraps, and single-serve packages (such as ready-to-eat fruits, yogurt, and Ready to Eat (RTE) tray meals). These segments have an advantage over alternative packaging formats because they provide opportunities for flexible packaging users, including:
Excellent retail display (multi-color graphics and total billboard area)
Good shelf life (hermetic seals impermeable to environ-mental elements, like odors)
Processing and packaging efficiencies (less packaging volume to store and process from rollstock)
Enhanced safety (tamper evidence)
The conversion of rigid packaging formats to flexible packaging continues in some segments, such as metal cans to pouches and folding cartons with liners to stand-up pouches and coextruded bags. Food processing technologies will continue to drive flexible packaging opportunities into structures that provide the optimal shelf life for each given product.
Programs to recover used flexible packaging and to recycle it back to appropriate uses continue to grow to provide enhanced recyclability and compostability. The American Chemistry Council commissioned an annual survey of plastic bags and film recycling, and the latest report indicates that 3.96 billion pounds of plastic bag and film materials were recovered in 2018. Most of the recovered material was from commercial sources including stretch film, PET containers, and other polyethylene materials.
"Plastic lumber" continues to use a high percentage of recovered retail bags—more than 50% of all recovered films and bags—while one-fifth is returned to film and sheet uses. Additional end-markets for this plastic include garden products, crates, buckets, pallets, piping, building products, and other miscellaneous applications. There are differing opinions on whether the use of plastic in lumber and other products is truly recycling. However, the industry believes this is part of the circular economy, as these are useful products with an extended life cycle and, in general, are excellent uses for recovered plastics, providing a resource input from recovered flexible packaging into another prod-uct and reducing dependence on virgin materials.
In the big picture, recycled content in flexible packaging is minimal today when compared with overall resin consumption. Product contact, whether it is for food or medical use, continues to be a concern that slows the inclusion of recycled content going back into flexible packaging. Recycled resin that can be controlled, such as manufacturing regrind, is accepted as industrial recycling for some applications. A continuing driver in the past five years is reducing film gauge (lightweighting) while maintaining the barrier properties at the lower gauges. In some cases, the shelf life "use by" dates have been shortened to correspond to the reduced barrier, but better recyclability provided by all-polyethylene-based structures is the trade-off.
The flexible packaging industry will continue to develop flexible packages that are sustainable and safe for the environment, and FPA is taking a leadership position to research the lifecycle impact of flexible packaging and provide education on its uses, benefits, and end-of-life collection and repurposing.
---
Dani Diehlmann is vice president, communications, at FPA.