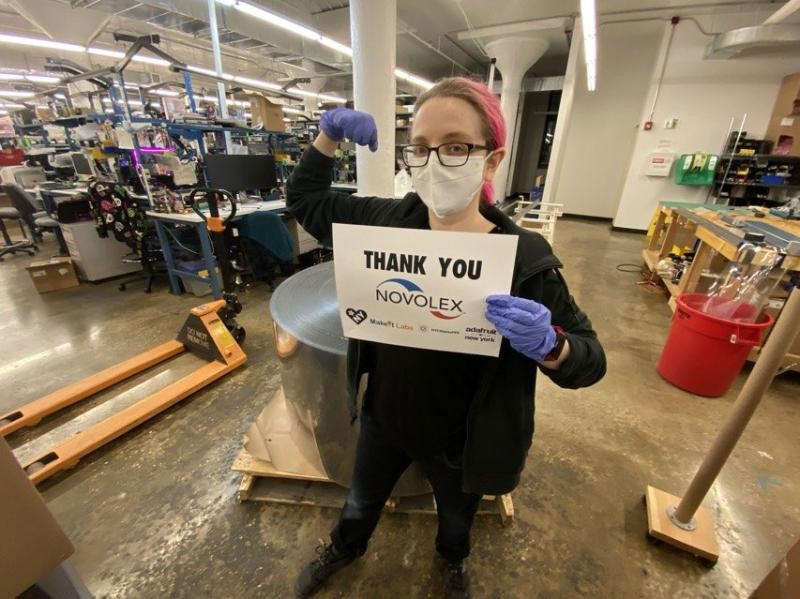 In April, Novolex donated plastic sheets needed to make face shields to protect health care workers and other first responders as they tackled the COVID-19 pandemic.
Individual face shields were cut from up to one-ton rolls of transparent polyethylene produced at Novolex manufacturing centers and then were affixed onto head harnesses at assembly points across the country.
Early in the pandemic, organizations found face shields and the plastic needed to make them nearly impossible to source, so Novolex worked hard to provide the needed material. The 10,000 Novolex employee families were thrilled to be part of this effort, the company says.